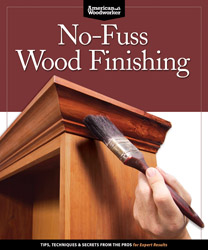 Amateur woodworkers can achieve professional quality finishes on their projects with simple materials that are brushed or wiped onto the wood. There's no need to shell out for the expensive professional spray equipment nor to invest the hours required to use it. The secrets in this book include focusing on brushable polyurethane varnish, brushable shellac, and wipe on glaze coats. Readers will learn how to use and clean a fine finishing brush, when to brush and when to wipe the finish on, and how to get a flawless finish without the tedious labor of rubbing out. Includes detailed instructions for matching colors with simple stains, how to make nondescript woods such as poplar look great, and how to apply a glaze coat for professional highlights on carvings, moldings and other details. Includes a special section on reviving damaged finishes, erasing water damage, and when all else fails, how to strip off the old finish and start over.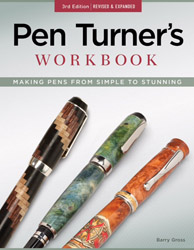 Learn to make pens that are both practical - and beautiful! In this newly revised edition, author and expert pen turner, Barry Gross provides new pen kits and mechanisms with up-to-date techniques, along with the in-depth instruction and creative ideas for both the novice and the experiences turner looking for new ideas. From choosing a lathe to pen turning basics and even marketing your work - no detail has been left out! Also included is a section on casting your own acrylic pen bodies, so you can customize by embedding your own artwork and memorabilia. Instructions for turning pens made from Corian®, InLace, antler and other materials included.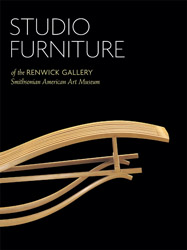 The eighty-four pieces of studio furniture owned by the Renwick Gallery of the Smithsonian American Art Museum constitute one of the largest assemblages of American studio furniture in the nation. From the carefully crafted stools of Tage Frid to the art deco chest painted by Rob Womack, from the one-of-a-kind Ghost Clock sculpture by Wendell Castle to the limited production stool by David Ebner, the collection highlights the astonishing variety of the American studio furniture movement. In this catalog, author Oscar P. Fitzgerald documents each piece of furniture in a descriptive, illustrated entry. He also recounts the history of the collection's formation in an introductory essay, which illuminates the rationale and aesthetic choices of each curator and notes various donors and support organizations. Finally, Fitzgerald's statistical analysis of the collection, formulated from detailed interviews with the surviving artists, casts new light on workshop practices, marketing concerns, and other aspects of the contemporary studio furniture movement.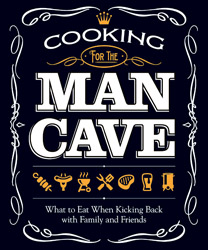 From barbecue sauces to meat 'n potatoes to beer and beyond—you'll find over 100 crowd pleasing recipes for grilling, smoking, frying and more inside Cooking for the Man Cave. Readers will learn to cook it their way, with bold flavors and easy guy friendly recipes. They'll discover the secrets of camp cooking in foil packs, and learn what to do with that big fish they caught. Includes creative recipes for sauces, rubs and other seasonings. He'll learn how to use his cooler the right way to keep food fresh and organized at the game. And guys will discover what else to put in a turkey fryer, besides turkeys! Whether out in the backyard, camping in the woods, or partying behind the stadium—this book is sure to whet a guy's appetite and fire up his culinary imagination.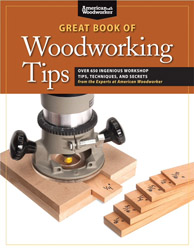 Keep the Great Book of Woodworking Tips close by your workbench for a ready source of inspired, shop tested advice for woodworking success on any project. It's the essential DIY reference, packed with reader written woodworking tips and techniques from American Woodworker magazine, the premier publication for woodworkers This comprehensive guide offers more than 650 ingenious solutions to common woodworking problems. Supplemented with clear workshop photography, each insightful pointer has been workplace tested by the editors.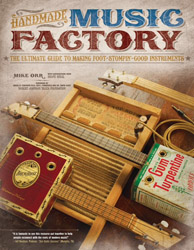 The most creative musical instrument book you'll ever find! You don't have to be an expert or spend a lot of money to make your own musical instruments. Just follow along with handyman Mike Orr as he guides you through the making of eight of the most creative instruments you'll find anywhere. From a one string guitar made from a soup can, to a hubcap banjo and even a stand up guitar made from a vintage ironing board—you'll make instruments that look great, sound great, and deliver some foot stompin' fun.