SPRING 2016 BOOK SPECIALS
SAVE 30%
off these new and popular Taunton Press titles thru June 30th, 2016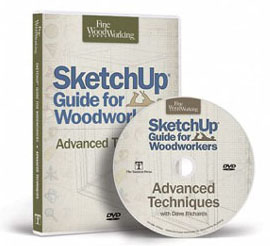 Sketchup Guide for Woodworkers:
Advanced Techniques
An excellent follow-up to David Richard's SketchUp® Guide for Woodworkers - The Basics DVD. Master the intricate world of 3D modeling with the SketchUp® Guide for Woodworkers - Advanced Techniques. This SketchUp® Guide is geared for amateur and professional woodworkers with a basic knowledge of the SketchUp® computer-based drawing/modeling software, who want to use it for more challenging work.
List price $19.95
Sale price $13.96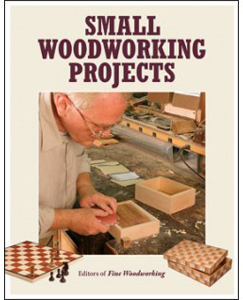 Small Woodworking Projects
Small Woodworking Projects is a stellar collection of approachable and quick-to-make projects from America's premier woodworking magazine, Fine Woodworking. It is the perfect answer for beginners who want to start small as well as skilled woodworkers with limited time and plenty of scrap wood they'd like to put to good use. And who wouldn't like a resource filled to the brim with neat little projects nice enough to give as gifts?
List price $21.95
Sale price $15.36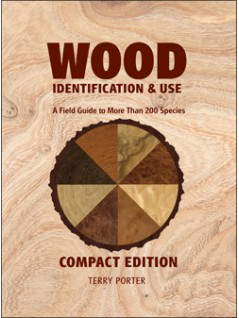 Wood: Identification & Use
More than 200 timber species from around the world are described in detail in this lavishly illustrated, compact edition of Terry Porter's best-selling book. In this indispensable guide to one of the world's most valuable natural resources there are handsome color photographs of each species, and reliable data on working properties, seasoning requirements, typical uses and safety considerations. Inspirational examples of finished work are also shown.
List price $24.95
Sale price $17.46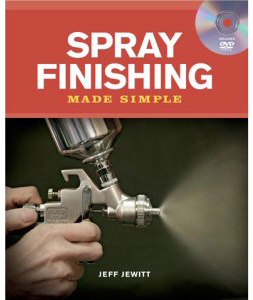 Spray Finishing Made Simple
Through this unique multimedia approach, which includes detailed step-by-step instructions, photos, and how-to video, readers learn where to safely spray finishes and how to troubleshoot and solve spray-finishing problems. Both the book and DVD cover a variety of spray systems, solvents, and waterborne finishing products.
List price $24.95
Sale price $17.46
Return to Wood News front page