Try Our New Carbide Tool Sharpening Service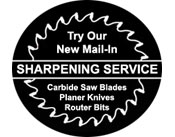 Are you unhappy with your local sharpening service? If so, we sharpen all makes of carbide saw blades, router bits, shaper cutters and jointer/planer knives to original factory sharpness. Our heavy-duty precision machines (with super fine wheels) produce a sharpened edge unequaled by most saw sharpening services. The extra sharpness we provide will create crisp and smooth sawn edges on your material.
Send us your blades via UPS, FedEx or Priority Mail. The blades must be well protected with cardboard or other packing material between the blades. Pack securely.
You MUST download and complete our Sharpening Order Form and submit it with your blades.
FREE RETURN SHIPPING if your order includes at least 5 carbide circular saw blades to sharpen.
(Otherwise return shipping on first blade is $9.00 plus $1.00 for each additional blade.)
SHARPENING PRICE LIST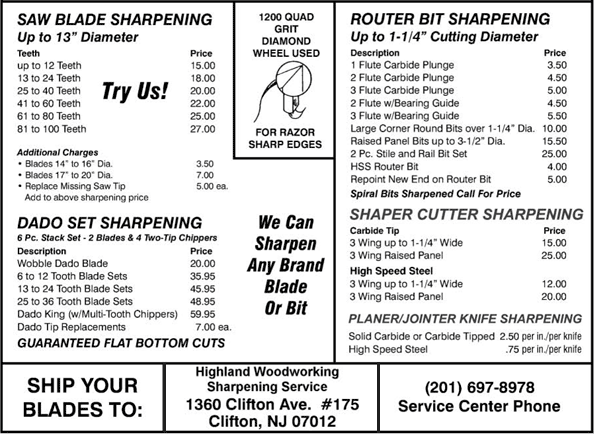 (DO NOT SEND BLADES TO OUR ATLANTA STORE)


Download Sharpening Order Form