May/June 2017 BOOK SPECIALS
SAVE 30%
off these popular titles thru June 30th, 2017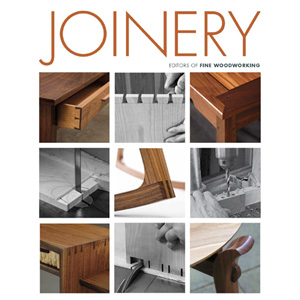 Joinery
This comprehensive and practical book demystifies the all-important subject of choosing, designing, and cutting woodworking joints. It's packed with insightful information and tricks of the trade that will advance the work of novices and seasoned craftsmen alike. Because whatever your skill level, there's always room for improvement when it comes to joinery.
List price $24.95
Sale price $16.65
Click through below to see the Book Preview!
Woodturning - A Foundation Course With DVD
Woodturning: A Foundation Course W/ DVD thoroughly teaches basic turning skills and knowledge, with copious illustrations and succinct text, laid out in progression from timber to tools to turning. We strongly recommend this book for any beginning turner looking for a solid foundation in the craft. This is the book we most often recommend to our beginning turners, as well as the experienced turner.
List price $22.95
Sale price $15.32
Click through below to see the Book Preview!
Tiny Boxes - 10 Skill Building Box Projects
Master box maker Doug Stowe guides woodworkers every step of the way in creating 10 gorgeous yet useful Tiny Boxes. Boxes are always a hit with woodworkers because they are quick to build, use a minimal amount of material, don't require a large workshop, and make great gifts. Each project teaches a new technique so you will improve your general woodworking skills as you create boxes like the inlaid sliding pocket box and Japanese puzzle box.
List price $24.95
Sale price $16.65
Click through below to see the Book Preview!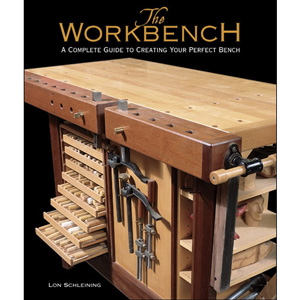 The Workbench - A Complete Guide to Creating Your Perfect Bench
In this contemporary look at the world of workbenches, Lon Schleining takes us on a guided tour of a wide variety of classic, modern, and specialty benches and offers hundreds of options for choosing or building that perfect bench and its accessories. This is a fresh look at the classic subject with a focus on helping readers find the right bench and accessories for their needs. The object is to guide the reader through making critical choices, including whether to buy it or build it.
List price $34.95
Sale price $23.33
Return to
Wood News front page