Book Review:
Woodworker's Pocket Book
Review by J. Norman Reid
Woodworker's Pocket Book
is quite different from the usual fare of woodworking books. It is a pocket reference compiled by Charles H. Hayward, longtime editor of the British magazine,
The Woodworker
, and draws on his extensive and comprehensive knowledge of woodworking tools and materials.
Click here to read more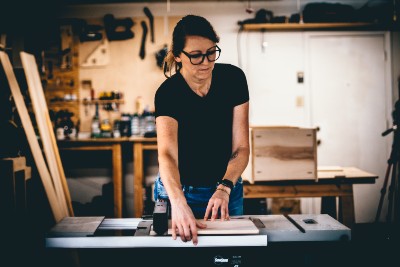 Women in Woodworking:
Meet Erin Longfellow
By Char Miller-King
This month's Women in Woodworking column features Erin Longfellow who specializes in the Japandi style of furniture, which incorporates the form and function of furniture coupled with minimalism and clean lines.
Click here to read more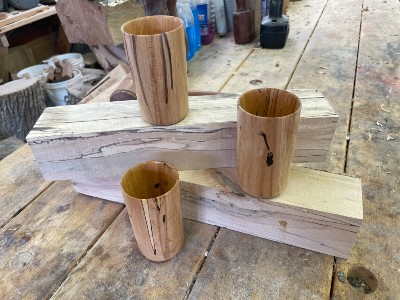 Turning the Corner:
Cups and Tumblers
By Temple Blackwood
Now that it's Summer, Temple has been doing Woodturning demonstrations at his local museum. This month, Temple discusses the turning process of cups and tumblers and the "lesson plan" he has come up with to make it a quick and exciting presentation for museum guests.
Click here to read more