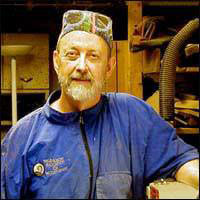 The Bowl Scraper I've Been Waiting For!


I'm excited to tell you about a great new bowl scraper that I've just discovered.
It's called the Kelton Multi-axis Scraper, designed and manufactured by Kel McNaughton in New Zealand.
To be honest, when I first saw the tool I was not very impressed. Just another scraper, right?
Well, after putting the scraper to the test, turns out I was wrong.
Why this scraper got me excited: