Turning a Door Stopper
By Curtis Turner
Round Rock, TX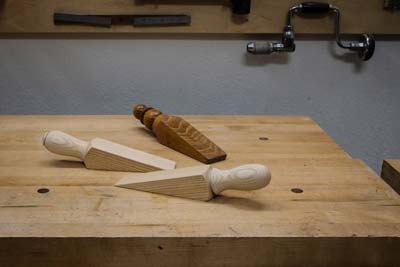 One day recently, I decided to open up my shop door to let in some Texas spring air. I realized as I placed my turned door stop under the door that this would be a good project to share.
This month's project is as simple as it is useful. If you follow these tips, you will end up with two separate door stops; give one as a gift, or use both to hold open your front and back doors with style at the same time.
CLICK HERE to learn how to turn your own door stopper:
---
The Highland Blog: My Pile of Woodturning Tools
By George T. (Terry) Chapman
Fairburn, Georgia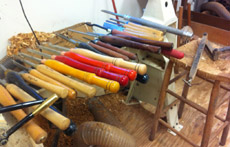 In this recent post, Terry Chapman does a rundown of some of the woodturning tools he keeps around the shop, including some of his favorites! Terry also offers a suggestion for sharpening your turning tools that he picked up from the class he took with Mike Mahoney at Highland.
CLICK HERE to read Terry's sharpening secret:
---
Want to receive
The Highland Woodturner EVERY MONTH?
CLICK HERE to sign up!
---

We invite you to
SEND US PHOTOS
of your woodturning projects or shop along with captions and a brief history and description of your woodturning. (Email photos at 800x600 resolution.) Receive a $50 store credit if we show your turning or shop in a future issue.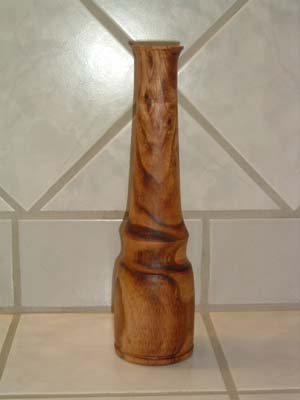 ---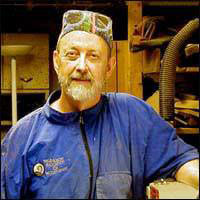 Cleaning Up a Ragged Chuck Hole

I love making weed pots. I use up the cutoffs from bigger turned pieces and I can work on my designs for pieces to be made in the future.
Unfortunately, once I pull the pot off the chuck, the hole in the top is often ragged and has threads cut into it. What I needed was a tapered bit that would center itself and then drill a clean and larger hole.
CLICK HERE to see how Phil solved this problem: