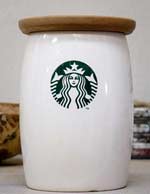 A Coffee Tragedy: Turning a Lid

By Curtis Turner
Round Rock, TX

There was an accident involving a ceramic coffee container, which was a gift from my in-laws. More specifically, I accidently dropped and shattered the lid of the container. After pondering this tragic accident, I realized I could turn a replacement lid.

CLICK HERE to read Curtis's lid-turning process:
---
Woodworker's Guide to Turning: A Book Review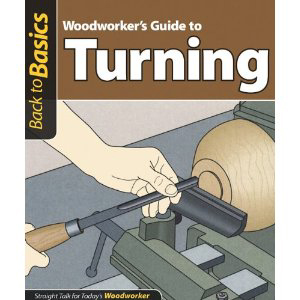 By J. Norman Reid
Delaplane, VA

This small volume by John Kelsey, the first editor of Fine Woodworking Magazine, is packed full of everything a beginning woodturner needs to get started and progress to the intermediate skill level and beyond. Included is basic information on everything from tools to techniques.

READ the rest of the review:
---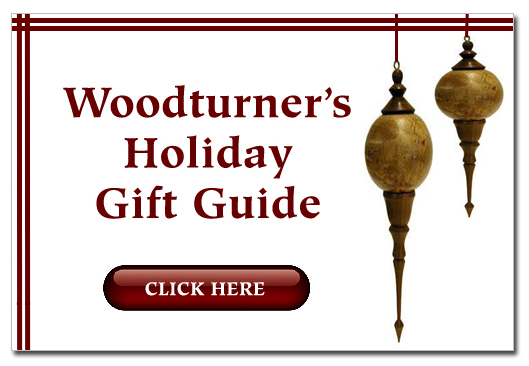 ---



Rikon 70-100
Premium 12" Mini-Lathe

We love this little lathe. In fact, the classroom at our store is outfitted with 8 of them for use by students in our woodturning classes.

The Rikon 70-100 can handle bowls up to 12" diameter and spindles up to 24" long. With an optional bed extension it can be expanded to turn spindles up to 40" long.

Its 1" x 8 TPI threaded drive spindle is powered by a 1/2 HP 6.6 amp motor with a 6-step pulley for speed changes from 430 to 3900 RPM. The step pulley is conveniently located outboard of the headstock allowing surprisingly quick speed changes as well as easy belt replacement without removing the spindle assembly.

Find out more about the Rikon Mini-Lathe HERE:




Book: Woodworker's
Guide To Turning
(Back To Basics)

People are drawn to the woodturning lathe because it is the quickest way to go from raw wood to a finished object. Most projects can be finished in an afternoon, and many can be completed in less than an hour. Unlike most woodworking machines, the lathe grips and rotates the wood while the woodworker attacks it with a hand held chisel or gouge. This makes the chips and shavings fly into the air as the blank rapidly takes on its new shape. This is also what makes woodturning so much fun: simple machines, easy skills to learn, fast results.

CLICK HERE to purchase:
Want to receive
The Highland Woodturner
EVERY MONTH?

CLICK HERE to sign up!
---

We invite you to SEND US PHOTOS of your woodturning projects or shop along with captions and a brief history and description of your woodturning. (Email photos at 800x600 resolution.) Receive a $50 store credit if we show your turning or shop in a future issue.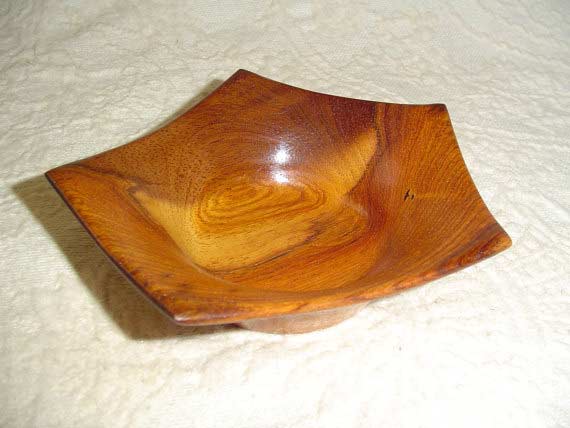 This month we are featuring a variety of turnings from Bob Ducharme.

CLICK HERE to take a closer look at Bob's work:
---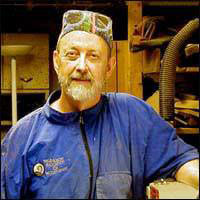 The Flex Arm Magnetic LED Work Light

This month, Phil discusses the lighting advantages of The Flex Arm Magnetic LED Work Light and compares it to the use of just his normal fluorescent lights.

Check out the advantages:
---
Visit Highland's TURNING TOOL Department
Visit Highland's LATHE Department
Visit Highland's TURNING EQUIPMENT Department
---
Recently Featured Products
Galbert Woodturner's Caliper
Woodturning Christmas Ornaments
Oneway Wolverine Grinding Jig
Fixtures and Chucks for Woodturning
Bodger Set of 6 Turning Tools
Bodger Rotary Bowl Sander
Mirka Hand Sanding Block
Mirka Half-Round Sanding Pad
Mirka Abranet Mesh Abrasive
---
Upcoming Turning Classes at Highland

Many classes fill up quickly, so please register now to make sure we hold a spot for you.

Dec 18 Sharpening for Turners
Dec 19 Natural Edge Bowl Turning
Dec 21 Turn a Peppermill
Jan 19 Beginning Turning
Jan 22 Taming of the Skew

Classes Suitable for Teens
View Slideshows of Classes