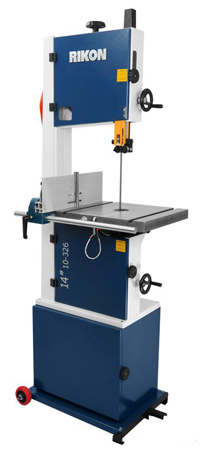 NEW - Rikon 14 inch Deluxe Bandsaw 10-326
Rikon's new model 10-326 14" bandsaw has been upgraded from the 10-325 and now offers spring-loaded, tool-less blade guides, as well as quick-lock table trunnion and a quick-adjust fence system with a 6" tall rip fence.
Click here for more info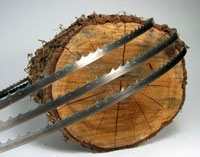 Woodturner's 3/8 inch Bandsaw Blade
Our 3/8 inch wide WoodTurner's Bandsaw Blade, with its 3 TPI, alternate set w/ raker tooth pattern and stout band thickness of .032 inch, is just the blade for bandsawing green wood. The significant tooth set of this blade provides ample room to keep the blade zipping along through dripping wet, kerf-closing, growth-tensioned logs.
Click here for more info