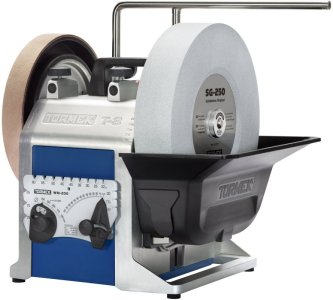 NEW - Tormek T-8 Sharpening System
Building on the solid reputation of the T-7 Sharpener, we are very excited that Tormek has just unveiled their new T-8 Sharpener, which will be available to ship in June. Tormek's new T-8 sharpener continues their innovative traditions with its completely re-designed housing built on a zinc die cast frame. The included SE77 Square Edge Jig that comes with the T-8 is a newly designed jig for holding your chisels and plane irons.
Pre-order now for delivery in mid-June 2016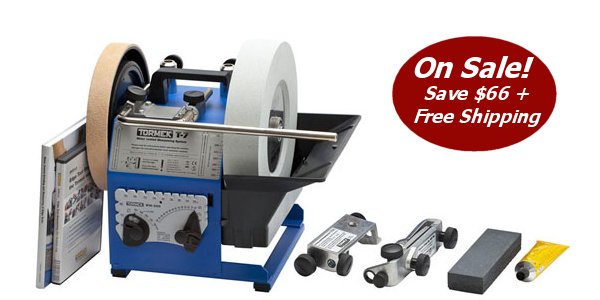 Tormek T-7 Sharpener Sale
SAVE $66, but supplies are limited. Get your T-7 before they're gone!

Now's a great time to save on the purchase of this legendary smooth-running, water-cooled sharpening system. The Tormek T-7 is unsurpassed for quality, versatility, edge positioning accuracy and repeatability when grinding, sharpening and honing just about every tool in your shop and home.
Save now while quantities last!