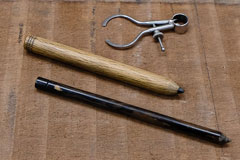 Project Idea: Turning a Pencil
by Curtis Turner
Round Rock, Texas
Woodturning a pencil is a great summer time project for children. I have found that my kids are always excited to help make something they can actually use. This is also a fun way to introduce them to the lathe, safety and tools.
Learn how to turn your own pencil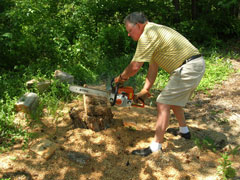 Turning Learnings: Where Do You Get Your Wood?
by John Freeman
Atlanta, GA
Once in awhile I'm asked where I get the wood I use for turning projects. The fact is there are a number of sources. Turning wood (known as turning blanks) can often be bought from woodworking stores and catalogs, but I've never made such a purchase myself because of the ready availability of free wood.
Find out how to get free wood for turning
Recently Featured Products



Tormek SVD-186 Gouge Jig




Festool Granat Hand Sanding Pads




Rikon 14 inch Deluxe Bandsaw 10-326




Tormek T-7 Sharpener Sale




Tormek T-8 Sharpening System




Rikon 70-220VSR 12-1/2 inch Midi Lathe




Pens From The Wood Lathe




Woodturner's 3/8 inch Bandsaw Blade
Click the images below to visit some of our most popular tool departments
| | | | | | | |
| --- | --- | --- | --- | --- | --- | --- |
| | | | | | | |
| Finishing | Books | Clearance | Festool | Planes | Sharpening | Wood Turning |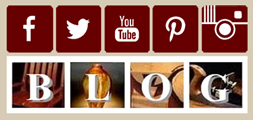 1045 N. Highland Ave. NE
Atlanta, Georgia 30306
Tel. 800-241-6748
Email us at email@highlandwoodworking.com
Visit us on the web at www.highlandwoodworking.com
Copyright © 2016 Highland Hardware, Inc.

Errors regarding pricing and specifications are subject to correction.
SOME SALE QUANTITIES MAY SELL OUT and become unavailable at the advertised price.