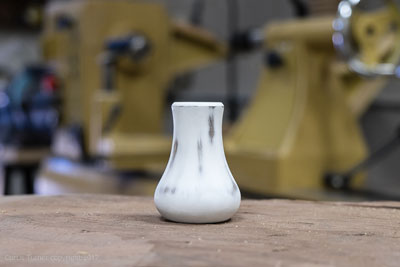 Project: Turned Mini Vase with Milk Paint
By Curtis Turner
Round Rock, TX
I was recently working in the shop and I needed a break, so I decided to mount a small blank on the lathe just to goof around. The blank had progressed to the point that I wanted to push on and turn this scrap into something useful. I decided this piece would make a nice mini vase but more importantly, give me the chance to use milk paint again!
Featured Turning Products
Woodturning with Ray Allen

The ultimate guide for anyone interested in segmented turning, Woodturning with Ray Allen provides a thorough look at Allen's specific techniques and beautiful work.


SAVE 33% on this title!

Woodturners Mini-Texturing Tool
Hardware Parts Kit

This mini-texturing tool hardware parts kit provides the hardware necessary for you to build a superb texturing tool. Once built, the mini-texturing tool allows a woodturner to enhance the texture of a workpiece's surface after the woodturning is complete.


CLICK HERE for more info
More Turning Tools and Books for your Shop



Tormek T-8
Sharpening System




Tormek SVD-186
Gouge Jig

CLICK HERE
for more info




Tormek Bench Grind Mount




Easy Wood Tools




Rikon 8 inch Professional
Low Speed Bench Grinder




Rikon 70-220VSR
12-1/2 inch Midi Lathe




Inside-Outside Caliper
6 inch




Woodturner's 3/8 inch Bandsaw Blade

CLICK HERE
for more info




Woodturning - A Foundation Course
With DVD




Lathe - Missing Shop Manual




Turning Techniques
and Projects




Art Of Segmented
Wood Turning




Shop Smock

CLICK HERE
for more info




Flex Arm Magnetic
LED Work Light




1/2 inch Keyless
Drill Chuck




Deluxe Pepper Mill Kit
Click the images below to visit some of our most popular tool departments
| | | | | | | |
| --- | --- | --- | --- | --- | --- | --- |
| | | | | | | |
| Finishing | Books | Clearance | Festool | Planes | Sharpening | Wood Turning |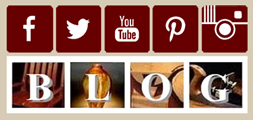 Highland Woodworking
1045 N. Highland Ave. NE
Atlanta, Georgia 30306
Tel. 800-241-6748
Email us at email@highlandwoodworking.com
Visit us on the web at www.highlandwoodworking.com
Copyright © 2017 Highland Hardware, Inc.

Errors regarding pricing and specifications are subject to correction.
SOME SALE QUANTITIES MAY SELL OUT and become unavailable at the advertised price.