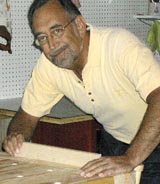 by Steven D. Johnson
Racine, Wisconsin




(Page 4 of 5)
Previous Page 1 2 3 4 5 Next Page


Festool Follow-up

There is a tendency to conflate price and quality, price and performance, and price and anticipated satisfaction. "Good, better, best" marketing campaigns and our personal experiences have reinforced our expectation that we often, and should, "get what we pay for." You may salivate with anticipation of that first taste of a $3,000 bottle of Romanée Conti, or the first shaving you take with a Lie-Nielsen plane. Funny how I would conflate what is arguably the best wine in the world with Lie Nielsen tools. Somehow we expect a luxury car to be, well, more luxurious than the 10-year old "beater" we drive now. Few would shop for the cheapest surgeon, and we more or less expect a Morton's Steakhouse steak to surpass that of Sizzler.

In an interesting bit of human psychology, our expectations often color our actual experience. The shaving with a Lie Nielsen plane may seem even better, more uniform, and easier than it really is, because we expect it to be. In an old MASH episode, pompous Charles relished sharing a canned smoked pheasant from an expensive food purveyor in his native Boston. When Hot Lips said it tasted "funny" he advised her that it was supposed to taste "gamey" --- it is, after all, a game bird. They both were later overcome with botulism. Charles' anticipation and expectation masked his reality of the experience.

The opposite can also occur. Expectations can be so high, that anything less than perfection will be a letdown. I once had a glass of Petrus wine, arguably one of the best on the planet and way, way out of my price range. I was not let down, and still can remember every detail, from the shape of the glass to the table place setting, from the delightful bouquet to the unequaled flavor. But I have also eagerly anticipated something expensive, only to be let down by the reality. Many a four- or five-star restaurant has left me with an unrequited desire for a simple cheeseburger and fries.

These psychological underpinnings make it somewhat difficult to write a review of any Festool equipment without first scrupulously removing any vestiges of anticipation, conflation of price and quality, and preconceived expectations. It would be easy to subconsciously justify the expense of these tools by over-imagining their merits. It would be just as easy to nitpick their performance based on over-inflated expectations.

Reviewing the ETS 150/3 EQ Sander must start with a disclaimer… I hate sanding. Perhaps abhor, detest, or loath would be more apt descriptions. The fact is I so dislike sanding that I taught myself to sharpen and use scrapers and scraper planes just to minimize sanding. Of course, scraping leaves a vastly superior surface, but the real benefit to me is minimizing sanding chores. Still, though, we all must do some sanding.

The 150/3 EQ model purchase was a bit of a compromise. My justification for the purchase was edge and corner sanding of varnished wood floors (rather than renting a special edge sander), and the more aggressive Rotex would have been better, or even the 150/5 with a slight longer stroke (3/16" versus 1/8") but once the oak floors are refinished, the sander will see only sporadic use and it will be dedicated to finer, more detailed work.

Taking the sander out of the box is a little like opening a fine bottle of wine. There is a distinctive "nose" or aroma. It could be the plastic Systainer or the lubricants, but the smell is pleasing. Smell is a strong memory trigger, and it reminded me a bit of a soap my mother used to scrub the playground mud from my clothes fifty-plus years ago.

The packaging is very nice, though I suspect the molded insert for the sander will not hold up to much abuse. The sander includes a dust bag and some sample sanding disks. The removable "Plug-It" power cord is an idea every portable power tool manufacturer should adopt.

Getting started is straightforward. The instruction manual is really not necessary, and its size and thoroughness reflects that fact. Controls are intuitive and placed well, albeit, of course, for right-handed people, but I'm used to that.

In actual use, the sander was not remarkably better than other random-orbit sanders. My old Porter Cable, in fact, seems just as good, and better in some respects. I anticipated less noise, but the level is about the same. I anticipated less vibration, but there is actually more with its highest speed setting. A pre-purchase weight comparison indicated that overhead work might be a bit easier with the Festool, but I failed to factor in the weight of the dust extraction hose. In reality, the net effective weight is more. In sum, operation of the 150/3 is no more comfortable than other R/O sanders I have used, and perhaps less so if doing overhead work or using the sander at its highest speed setting.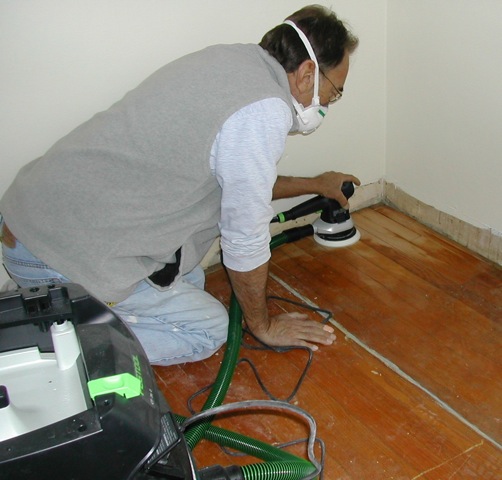 Figure 3 - There is some beautiful red oak under
here, somewhere. I don't think the dust mask
was even necessary, but better safe than sorry!
The epiphanic "Hallelujah" moment came when I started to sand the edges and corners of the old oak flooring in the "unhandy" house. I knew that even with aggressive grit sandpaper, removing the old varnish and getting to bare wood would be time-consuming and messy. With my other collection of sanders, I could foresee overheated motors and clouds of dust roiling through the house. After an hour of sanding, only stopping to change sanding disks, the Festool motor was not even warm and (here's the epiphany) there was absolutely no lingering dust cloud.
If you are like me, and hate sanding, don't buy a Festool sander expecting that you will somehow start to love to sand. You will be disappointed. If you are tired of buying sanders on a routine basis and want one that will last, buy the Festool. Cool running motors simply last longer. I suspect the sander will outlast any other power tool in my shop. If dust is one of the things you hate most about sanding, buy the Festool system. The virtually dustless system approach is worth the price of admission.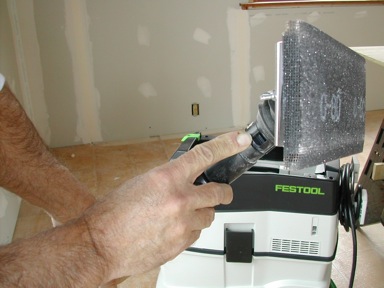 Figure 4 - With the powerful Festool Dust
Extractor the air damper has to be open,
but it makes a fine sheetrock sanding tool.
The CT 36 HEPA Dust Extractor is powerful. I attempted to use the 150/3 random orbit sander to smooth some plaster patches on the ceiling. With the speed control of the dust extractor set in the middle of its range, the sander adhered so firmly to the ceiling that I almost couldn't move it. After dialing down to the lowest speed, the dust collection was still nearly 100% and the vacuum was so quiet I could not hear it over the sander. Once I reached out to touch the dust extractor to make sure it was still running.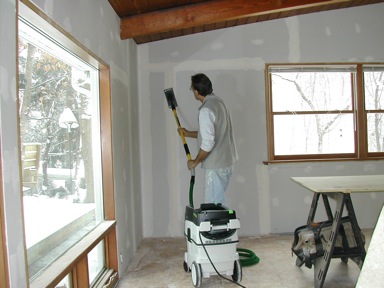 Figure 5 - A pole sander with the Festool Dust
Extractor makes drywall work fast, easy, and clean.
On a trip to the big box store, I discovered a sheet rock pole sander that could be connected to a shop vacuum. The dust hose size was perfect for the Festool. With a mesh sanding screen affixed, and the vacuum turned down to its lowest speed, I was able to sand the ceilings easily with hardly a speck of dust escaping. Even at its lowest setting, I still opened the vacuum-relief collar on the sanding pole to further reduce the suction. The CT 36 is a miracle vacuum.
Over a five-day period, I painted all the window and door trim and seven slab doors. The ETS 150/3 sander and CT 36 Dust Extractor combination performed in an exemplary fashion. Several of the doors had holes from mounted mirrors, tie-racks, coat hooks, and who-knows-what that had to be filled, patched, and sanded. One door had a couple of sizeable chunks missing from the wood, and I used an epoxy wood filler to repair the larger sections. The Festool sander made quick work of leveling the repaired areas and blending everything into a cohesive, flat surface and the CT 36 kept everything clean. In fact, dust extraction was so effective, that wiping the doors with a tack cloth prior to each coat of paint was unnecessary.
Festool is expensive. Festool hype raises expectations. Singularly, the sanders did not live up to the hyperbole or my own expectations. Coupled, however, with the CT 36 Dust Extractor, the "system" has exceeded even my most hopeful anticipation. At least for sanding, Festool is a "system" and should be treated, and purchased, as such.
(Page 4 of 5)
Previous Page 1 2 3 4 5 Next Page
---
Return to Wood News front page