SEPTEMBER BOOK SPECIAL
SAVE 33%
off these popular titles thru September 30th, 2014

PLUS look inside each book right now for FREE!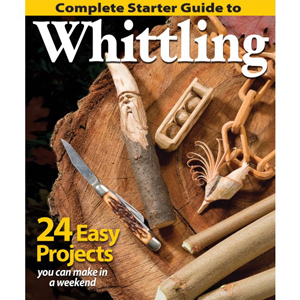 Complete Starter Guide to Whittling
You can whittle just about anything-the only limit is your imagination. It's so easy to get started in this relaxing and rewarding hobby. All you need is a knife, a twig, and this book. 12 leading woodcarvers share their expertise in the Complete Starter Guide to Whittling. They present 24 easy whittling projects that you can make in just a weekend, complete with step-by-step instructions, how-to photographs, ready-to-carve patterns, and helpful tips. Start off with fast and fun projects that build confidence and teach fundamental carving techniques, like a simple flying propeller or a 5-minute owl. Then move on to create whittled wonders like a musical frog or a slingshot. You'll learn how to whittle complex designs in easy steps, so that you'll soon be carving attention-getting favorites like chain links or the classic ball-in-a-cage.
List price $12.99
Sale price $8.67
Click through below to see the Book Preview!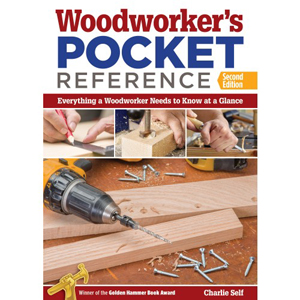 Woodworkers Pocket Reference - 2nd Edition
Conveniently sized to fit a shop apron, this handy DIY reference is packed with tips and answers to all of your woodworking questions in an easy-to-read, quick-to-find format. Woodworker's Pocket Reference, Second Edition offers at-a-glance access to everything the woodworking professional or hobbyist needs to know regarding wood, fasteners, joints, shop math, finishing, hand tools, power tools, shop set up, sharpening, safety, and much more. Details on the availability and use of various kinds of wood, hand and motorized tools, glues, wood fillers, and adhesives are provided along with pointers on sharpening edges, concocting effective solvents, and creating an efficient workspace. Charts, formulas, conversion tables, and geometry pointers are available to refresh the forgetful craftsman, and a comprehensive glossary offers rapid access to a wealth of information. Winner of the Golden Hammer Book Award.
List price $12.95
Sale price $8.64
Click through below to see the Book Preview!
Return to Wood News front page