Resaw More Easily with the Wood Slicer Bandsaw Blade
The woodworker's resaw blade of choice for over 25 years
The Wood Slicer Resaw Bandsaw Blade cuts straight and smooth on bandsaws of all sizes. In this resawing video we demonstrate just how effectively our blade resaws on 10 inch, 14 inch and 18 inch bandsaws.
Click here for more info on the Wood Slicer Resaw Bandsaw Blade
| | | |
| --- | --- | --- |
| | I got my Wood Slicer today and immediately set it up to start a 1/8 inch resaw on a 5/4 slice of oak. All I have to say is, WHOA! I'm writing because I'm 50 and I don't get excited very often. It's the small victories... -J. Monson | |
| | I just received my Wood Slicer band saw blade, mounted it and set it all up, then took it for a drive. That thing is freakishly amazing! I've never used a blade quite like it, nor will I ever use another. -D. Aducci | |
| | Very impressed with the cut quality of this blade. I don't post reviews and don't trust them. The statements made about this blade were confirmed to me via performance. I had tried several blades including some advertised specifically for resawing. While some performed better than others, the WoodSlicer outperformed blades costing twice as much. -D. Marshall | |
The Wood Slicer: A Great Bandsaw Blade

Over the years, Lee Laird has owned a couple of bandsaws, but getting them to work their best was never easy. After a visit to Highland, Lee came back to his shop with a newly acquired Wood Slicer Resaw Bandsaw Blade.


Click to read Lee's reaction to using the
Wood Slicer for the first time

Wood Slicer Bandsaw Blade:
Lee Laird's Own Cut Report

One thing Lee didn't include in his previous article on the Wood Slicer was the physical properties of the cut directly from the saw, and in this article, he does just that.


Click here to read

A Guide to Resawing with a Bandsaw
There is a lot to learn about resawing, but this guide provides enough details to get you started successfully, after which doing it will teach you anything else you wish to know.
Click here to read
Great Bandsaws, Blades and Bandsaw Accessories



General-Purpose Bandsaw Blades

Click here
for more info




Woodturner's 3/8 inch Bandsaw Blade

Click here
for more info




Premium Carbide
Tipped Bandsaw Blade

Click here
for more info

LEGENDARY
Wood Slicer Resawing Blades

I started using a 1/2" Wood Slicer bandsaw blade last night for the first time. What a joy to use! I resawed the first piece of 5" wide maple very easily. By the time I had cut a third piece of maple the edges produced were nearly as smooth as results achieved with a good jointer. The blade cut through a 2" wide knot without burn marks, negligible slowdown and very smooth results. I was extremely pleased with the results of the Wood Slicer bandsaw blade. Thanks! — D.Williams

Video: How to Fold or Coil a Bandsaw Blade

Mike Morton offers some tips for folding your bandsaw blade for storage as well as how to turn your blade right side out if the teeth are pointing the wrong direction.

Click here to watch
Click the images below to visit some of our most popular tool departments
| | | | | | | |
| --- | --- | --- | --- | --- | --- | --- |
| | | | | | | |
| Finishing | Books | Clearance | Festool | Planes | Sharpening | Wood Turning |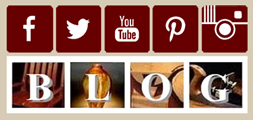 Highland Woodworking
1045 N. Highland Ave. NE
Atlanta, Georgia 30306
Tel. 800-241-6748
Email us at email@highlandwoodworking.com
Visit us on the web at www.highlandwoodworking.com
Copyright © 2021 Highland Hardware, Inc.

Errors regarding pricing and specifications are subject to correction.
SOME SALE QUANTITIES MAY SELL OUT and become unavailable at the advertised price.