Click on any picture to see a larger version.
It was one of those phone calls you really don't want to get. "I am calling about the table you refinished for us. We moved the lamp and there is a ring where it was sitting." Ouch. I had been very pleased with that table project. It had originally come into the shop with a sun-faded, water-stained top and the client wanted it refinished. After stripping down the tabletop, I dyed the raw mahogany for an even color across the surface, and then applied several coats of shellac to seal in the new color. I topped that with multiple coats of polyurethane and ended up with a beautiful glass smooth side table. Job done, delivered to a happy customer. Then, several weeks later, that phone call.

What could have gone wrong? After I got the table back to the shop, I tried to figure out the problem. Was it the paste wax finish? I stripped that off with mineral spirits and found the damaged spots went through the top layers of polyurethane. I tried to sand out the damaged areas and discovered the shellac layer underneath was still soft. While I try to keep fresh finishes on the shelf, on this project I was using up an older can of pre-mixed shellac. This was a classic case of sour milk in your Captain Crunch—using something past its expiration date.

Michael Dresdner, in The New Wood Finishing Book, warns us about the shelf life of finishes. Pre-mixed shellac may only be good for 6-9 months. Water-based coatings may be good for 1-1/2 to 2 years and oil varnishes 3 to 5 years. The manufacturer of my shellac says the product should be good for up to 3 years. If you want to push your luck and use any older finishes many sources recommend testing the product to make sure it dries in a timely manner. There are a number of best practices and products like Bloxygen to help maintain the shelf life of finishes, but eventually things expire.

When we are tempted to use old finishes, I think several factors come into play. Sometimes we don't really know how old our finish may be. When I look at my shelves, there are lots of cans of unknown origin. Are they past their expiration dates? (Marking a purchase date on cans is a good practice).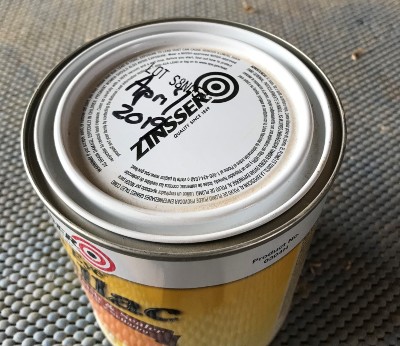 Figure 1. Write the purchase date on the can or decode the
manufacturer's lot code to keep track of freshness.


Then there is the question of cost and waste. Finish is expensive and we like to get as much out of the can as we possibly may. Properly disposing of half-used finishes is a hassle whereas using up the can makes disposal simple. Let's go ahead and see if that 4-year-old urethane will work on this chair!

Grandpa Burnham often said, "Bid em' high and sleep in the streets!" I always took it as an affirmation of risk-taking in our pinochle games. But Grandpa didn't gamble on his finish. He mixed his own Chris Schwarz's latest rendering, shellac from flakes for each project, and he tested his oil varnishes before he put any on an instrument.

As I was recently applying some old spar urethane on an outdoor chair, I realized that I was facing the same fundamental question—was this chair past its expiration date? The chair is part of a 6-year-old patio suite, made from sustainably sourced acacia. The initial problem was a broken slat in the seat, but it also needed to be refinished if it was going to survive many more years on the porch.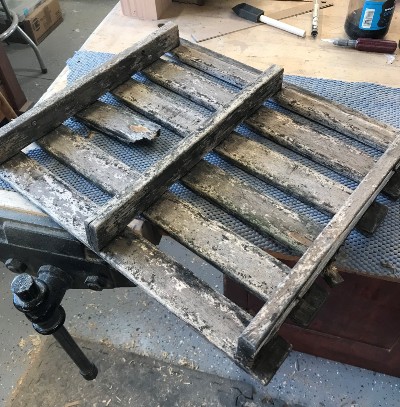 Figure 2. Is this chair past its expiration date? Fix it or toss it?


The cost and waste question. You can buy a new chair for $49 online. I wouldn't even need to bother the trash haulers if I chose to turn this one into firewood or mulch. However the patio set would be short a chair and that would mean tossing the whole set because of one chair!

Two hours and seven new parts later the chair was back together. Now it is stained a nice mahogany brown and I am adding that coat of iffy spar urethane. I suspect that refinishing the rest of the patio set will be on the to-do list later this spring.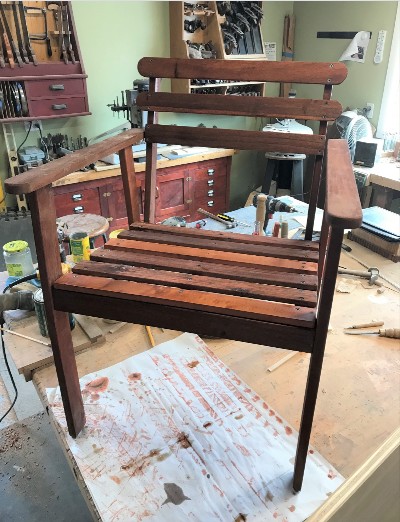 Figure 3. New parts, new stain, and a new coat of spar urethane
gives a patio chair a new lease on life.


We face this question over and over in shopwork. Is this router bit worth resharpening? Should I keep a mis-cut part on the woodrack or toss it in the firewood pile? Is there any value in parting out the worn-out thickness planer or should I just dump the whole thing in the metal recycling bin? My own tendency is to see the value and the possibilities in broken and worn-out things--things that are past their expiration dates. I have a broken shovel handle in the "round wood" bin (nice piece of hickory). There is a non-functioning air compressor over in the corner of the shop that can surely come back to life with a bit of tinkering. I have bins of odd parts that have been salvaged because they might come in handy someday. There may be some things like old finish that can't be held past their expiration dates, but I suspect that most everything else has the potential for new life if we can just see it and are willing to put in some time and effort to fix the broken-ness.

Late in life Grandpa Rummer struggled to get up and down the stairs to his basement workshop. He could have just given up and sat in his rocking chair staring at the wall, but he didn't. He found some small projects that could be moved upstairs—onto the dining room table. For him, his woodworking projects were like Bloxygen in a can of old finish, keeping him a little fresher until the end. Grandpa Burnham had his first heart attack in 1974. He slowed down and recognized that he couldn't finish all the projects he had lined up in the queue. For the next two years he mentored a new luthier as they finished up the work on the bench. When he passed in 1976, he had used up every bit of finish in the can.


---
Bob Rummer lives in Colorado and is a part-time woodworker. He can be reached directly via email at rummersohne@gmail.com. You can see his shop and some of his work at www.JRummerSons.com.