New Woodpeckers® OneTIME Tool®
Saddle T-Squares

Monday, December 4 is the last day to order!
Draw Error Free Scribe Lines on Perpendicular Edges Plus Perfect Parallel Lines
After Almost Two Years, Woodpeckers Saddle T-Squares Are Back For a Limited Time. Woodpeckers handy Saddle T-Squares are once again available in four sizes with either Imperial or metric scales and pencil hole intervals. These are precision-machined marvels unlike any other squares.

What's All the Fuss About? Woodpeckers Saddle T-Squares accomplish two layout tasks other squares simply can't. First, you can carry your pencil line across, down and around two perpendicular edges without moving the square. This "wrap-around" effect means you can mark measurement lines on stock without common transfer errors. This is a significant advantage at the chop saw or table saw when making critical cuts-to-length.

Second, the Saddle T-Square allows you to mark lines perfectly parallel to the edge of your stock. Simply place your sharp pencil (a .9mm mechanical pencil is even better) in one of the precision-drilled holes and run the base of the square along the edge of your stock. Just a few applications include mortise and tenon layout, full-scale layout of complex joinery, precise through tenon layout and marking all sorts of hardware layouts. These couldn't be easier, faster or more accurate. It beats connecting two measurement marks hands down.

So Many Features and Beautifully Detailed. You can absolutely trust our Saddle T-Squares to be accurate to within .001". These tools are machined from a single billet of aircraft grade aluminum on state-of the-art CNC machines. The pencil holes are spaced in 1/32" increments (or 1mm in metric models) for exacting layout options. The metric models are perfect for layout out hole locations for Euro-style concealed hinges! The blade and fence are just shy of 3" wide with the fence ¾" deep. These stout sizes ensure positive registration against your stock.

The blade edges are beveled 30° so the engraved scales are very close to the work surface preventing parallax measurement errors. Scales are on both edges of the blade in increments of 1/16" Imperial or 1 mm metric. Even the tiny dimension holes are beveled for ease of use.

Choose Your Saddle T-Square Size Or Get The Whole Set. These Saddle T-Squares come in four sizes, 4", 6", 8" and 12" as well as metric equivalents. You can save money and have all your layout needs covered by ordering the Deluxe Set of all four sizes. Deluxe Sets will be delivered in a protective case with custom cut foam interior. You can even order your set with an optional Systainer-type case.


Learn more about the
NEW Woodpeckers OneTime Tool
Saddle T-Squares
Don't Delay, Order Yours Today!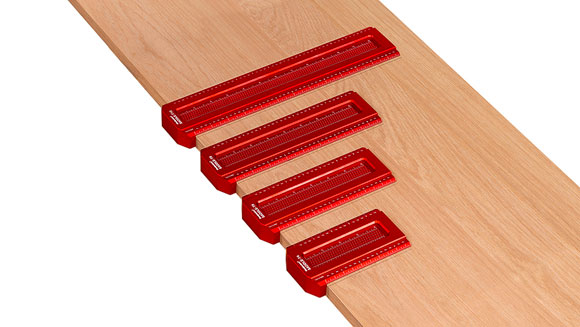 NEW Woodpeckers OneTime Tool
Saddle T-Squares
• When They're Gone, They're Gone! Like all our OneTIME Tools, the Saddle T-Squares are made to order in a one-time production run. Woodpeckers makes only enough to fill pre-orders. Once orders are filled, the Saddle T-Squares will be retired from their product line.

• Only available for a limited time - order by December 4, 2017!

• Delivery is scheduled for March, 2018.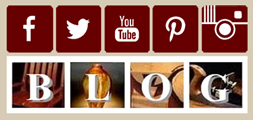 Highland Woodworking
1045 N. Highland Ave. NE
Atlanta, Georgia 30306
Tel. 800-241-6748
Email us at email@highlandwoodworking.com
Visit us on the web at www.highlandwoodworking.com
Copyright © 2017 Highland Hardware, Inc.

Errors regarding pricing and specifications are subject to correction.
SOME SALE QUANTITIES MAY SELL OUT and become unavailable at the advertised price.