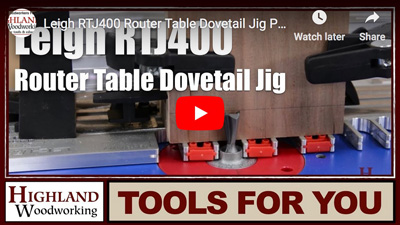 Leigh RTJ400 Router Table Dovetail Jig
David Picciuto takes us on a tour of the versatile RTJ400, an excellent solution for accurate routing of Through Dovetails, Box Joints and Half-Blind Dovetails, with built-in features for superior joint fit adjustment and an adjustable side stop for precise workpiece alignment.
Click here to watch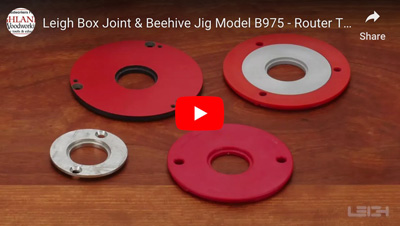 Leigh B975 Box Joint and Beehive Jig
The new Box Joint and Beehive Jig from Leigh offers a simple way to quickly make perfect 1/2-inch and 3/4-inch box joints. The jig is excellent for making boxes, drawers and benches. Take a look at this video to learn more about the new Leigh Box Joint and Beehive Jig.
Click here to watch