SawStop Jobsite PRO
Table Saw
Jim Dillon takes a detailed look at SawStop's newly updated portable tablesaw, the Jobsite PRO Table Saw. This saw allows you to do plenty of safe and accurate tablesaw work, but with a much smaller footprint that fits well in a small shop and can easily be moved.
Click here to watch
SawStop Buyer's Guide
Not sure which SawStop is the right one for your shop? Take a look at our Buyer's Guide and get all the details you need about each of the SawStop Tablesaw options, including the Professional Cabinet Saw, Industrial Cabinet Saw, Contractor Saw and the newly updated Jobsite Saw PRO. We'll help you find the perfect SawStop for your shop.
Click here to learn more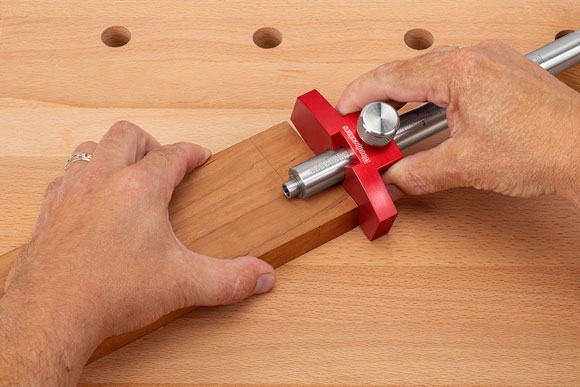 New Woodpeckers
OneTime Tool
Marking & Panel Gauges
Score your lines when doing hand-cut joinery or make a more visible pencil mark when you are working with machinery. Either way, Woodpeckers Marking Gauges and Panel Marking Gauges give you the best of both worlds in one tool.
Click here to learn more