Here's My Woodcarving!
By Al Sneller
Overland Park, KS

My woodworking journey started many years ago. Ever since I was a boy I loved making wooden projects. I grew up on a farm and occasionally we would hire a carpenter for building projects and I always jumped right in and helped him regardless how simple or complex the project. After High School I worked for a construction company building houses, but I also had a passion for law enforcement so when the opportunity came along, I took it and served in the Overland Park, Kansas Police Department for nearly 30 years and retired at the rank of Major.

After retirement from the Police Department I finally had the opportunity to pursue my woodworking interests. I enjoy making projects, gifts, auction items for charity fundraisers, and retirement plaques for the officers who are retiring from the Police Department. I also volunteer for Hope Builders--a local organization dedicated to assisting disabled/partially disabled persons who want to continue to live in their homes by building them ramps, widening doorways, making bathrooms functional for their condition, and various other repairs. Basically, I am enjoying my retirement by doing anything that generates sawdust!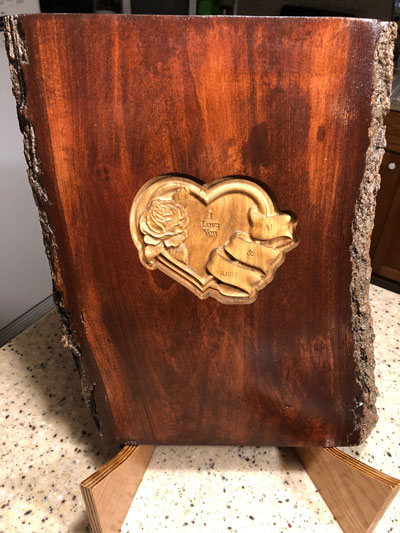 The carvings above and below are made from basswood. The heart was pre-finished with a dark stain and after carving it, I applied a light oak stain to the heart. For the photo carving I started with a plain, untreated board and just applied some linseed oil to it.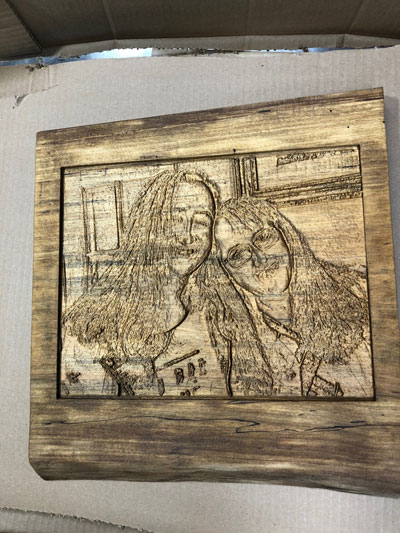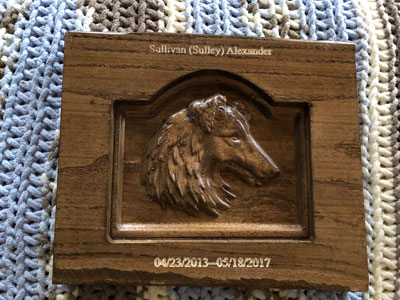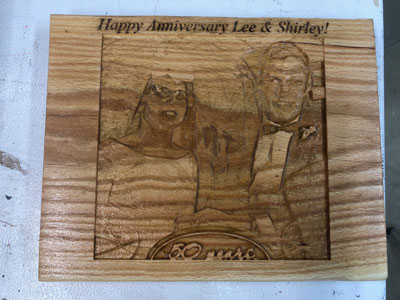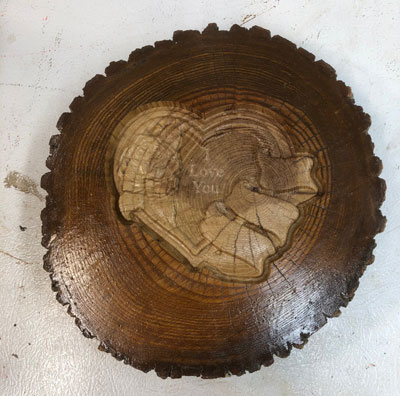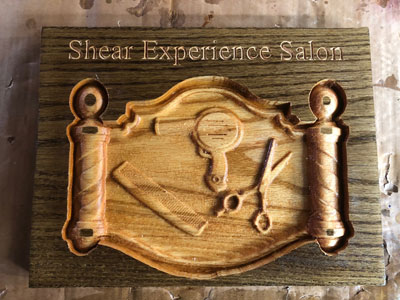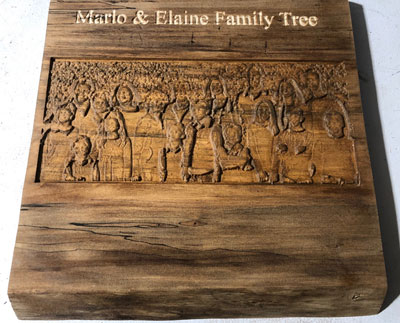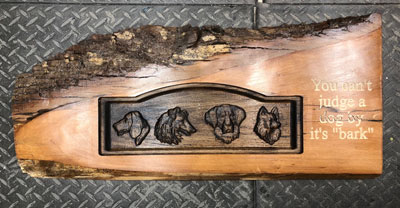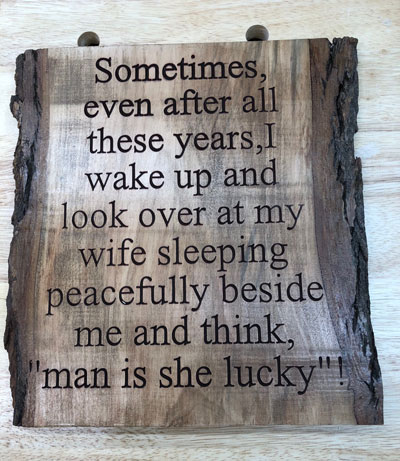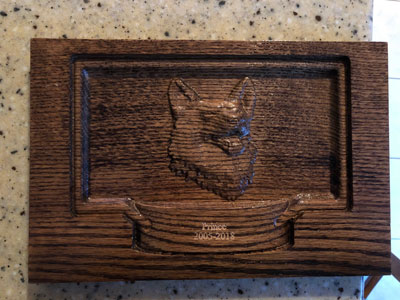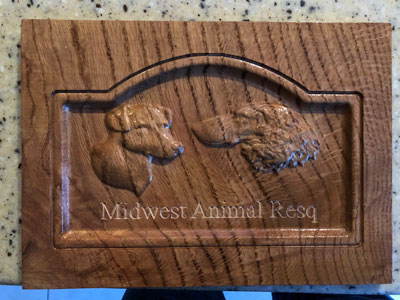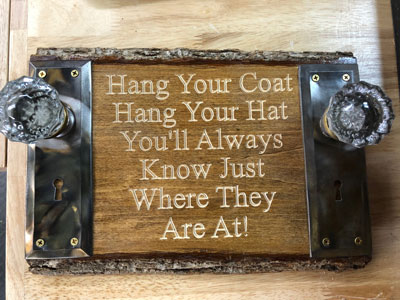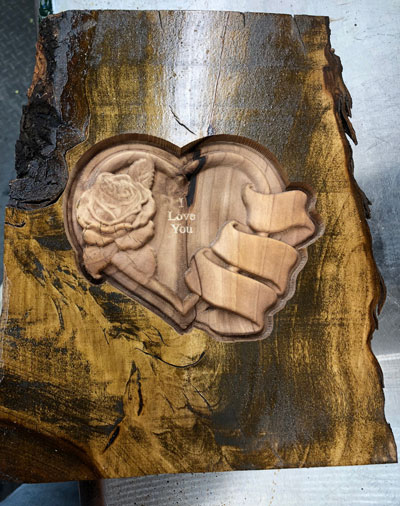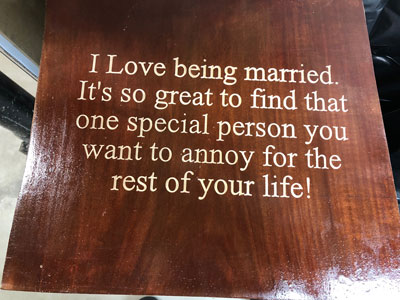 ---
Al can be reached directly via email at alsneller86@gmail.com.
Return to the Wood News Online front page
Click the images below to visit some of our most popular tool departments
| | | | | | | |
| --- | --- | --- | --- | --- | --- | --- |
| | | | | | | |
| Finishing | Books | Clearance | Festool | Planes | Sharpening | Wood Turning |
Highland Woodworking
1045 N. Highland Ave. NE
Atlanta, Georgia 30306
Tel. 800-241-6748
Email us at email@highlandwoodworking.com
Visit us on the web at www.highlandwoodworking.com
Copyright © 2018 Highland Hardware, Inc.

Errors regarding pricing and specifications are subject to correction.
SOME SALE QUANTITIES MAY SELL OUT and become unavailable at the advertised price.