Submit Your Own Woodcarving Projects to Wood News Online
We're currently looking for future submissions for our Show Us Your Woodcarving column! Submissions that appear in Wood News Online will receive a $50 Highland Woodworking Store Credit! View our gallery of past projects and submit your own!
Click here to submit
Carving a Spoon with the Narex Spoon Carving Kit
Last year, Amy Herschleb, a relative newcomer to woodcarving, wrote about using the Narex Spoon Carving Kit to attempt her first carved spoon. Read about her experience here.
Click here to read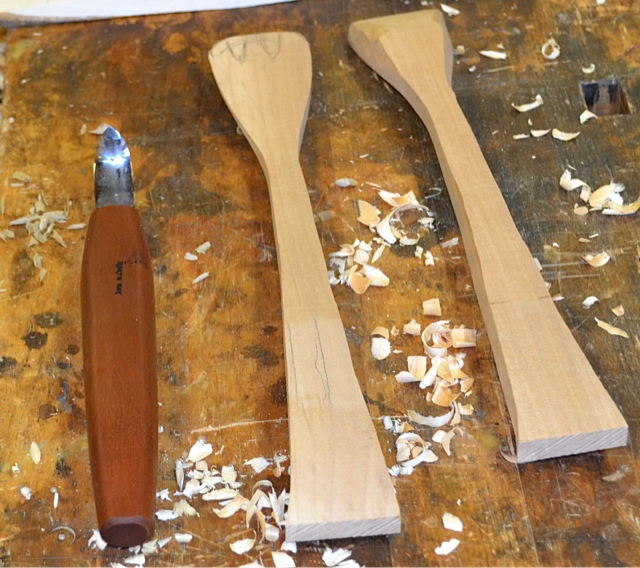 Taking the Spoon Making Class at Highland
Terry Chapman took the
spoon carving class
at Highland a few years back, and wrote a great article about the day on the Highland Blog.
Click here to read