Here's My Woodcarving!
By Courtney Devonish
Anguilla, BWI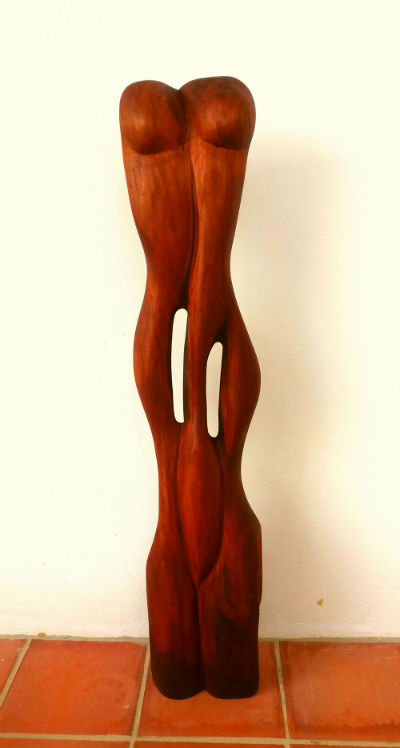 I'm a Barbados born sculptor/potter who has attained an international reputation for my creations in wood, stone and clay. I've been residing in Anguilla for over 20 years, and the Devonish Art Gallery is the permanent showroom for my creations.

In 1963, I was employed as a student teacher in Coventry, UK while awaiting entry to a university or Teacher's Training college. The art teacher at the time was on leave and the Headmaster asked me to take over the art class. I informed him I had never had any training in art but I lived in a village in Barbados known for pottery. As a kid I would make models of birds out of clay from the river bank where our sheep and cows were taken to graze. I ended up teaching the class how to model birds out of clay.

The program was so successful that the Headmaster asked what subjects I had applied to study at Teacher's college. History and Religious education was my reply. He suggested I change one of the subjects to Art. When I enrolled I requested the change, but was refused because I had no high school training in art. I asked if I could attend classes for 3 subjects in the first year, instead of 2, on the condition that if one of the Art tutors accepted me after the end of the year I woud drop history as a subject. I was accepted as an art student after 3 months and wood carving was a major part of the course, which is how I first got interested in it.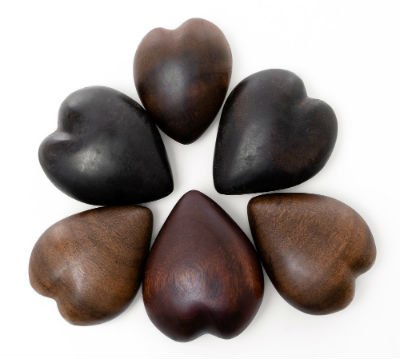 6 Green Hearts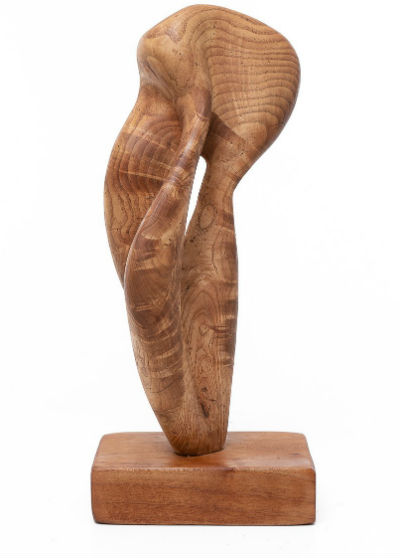 Growing Up, Ash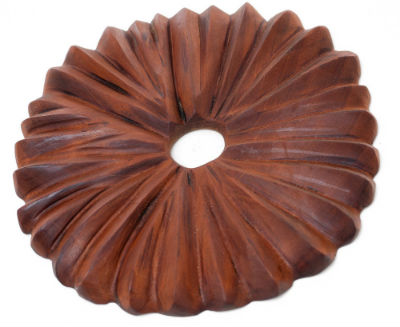 Sunburst 2, Mahogany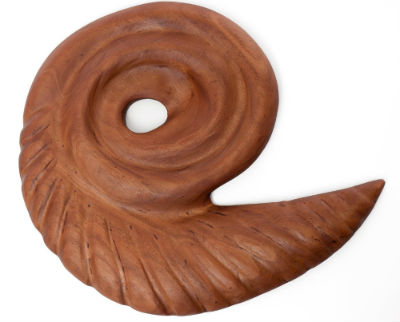 Nautilus 1, Mahogany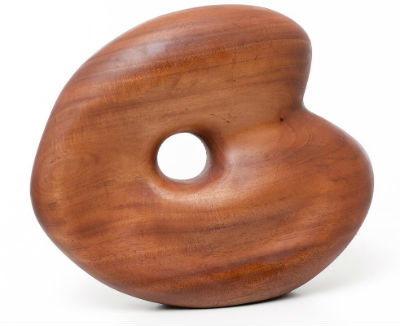 Inside Looking Out, Mahogany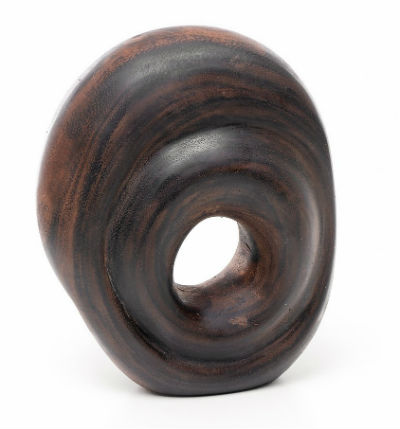 Touch Form 1, Local Ebony
---
Courtney can be reached directly via email at devonisharte@gmail.com. You can also visit his website at Courtney Devonish Art.
Return to the Wood News Online front page
Carving Submissions

Would you like for your carvings to appear in this column? We invite you to SEND US PHOTOS of your woodcarving projects along with captions and a brief history and description of your woodworking. (Email photos at 800x600 resolution.) Receive a $50 store credit redeemable towards merchandise if we show your carving in a future issue.

Click here to submit
your carvings




Show Us Your Woodcarving
Archive Gallery

Want to see more carvings? Check out our gallery of past Show Us Your Woodcarving columns from previous issues of Wood News Online.

Click here to view our archive gallery



Click the images below to visit some of our most popular tool departments
| | | | | | | |
| --- | --- | --- | --- | --- | --- | --- |
| | | | | | | |
| Finishing | Books | Clearance | Festool | Planes | Sharpening | Wood Turning |
Highland Woodworking
1045 N. Highland Ave. NE
Atlanta, Georgia 30306
Tel. 800-241-6748
Email us at email@highlandwoodworking.com
Visit us on the web at www.highlandwoodworking.com
Copyright © 2020 Highland Hardware, Inc.

Errors regarding pricing and specifications are subject to correction.
SOME SALE QUANTITIES MAY SELL OUT and become unavailable at the advertised price.