Here's My Woodcarving!
By Dick Wesling
Cincinnati, OH
I started woodcarving about 4-5 years ago, mainly as a way to work on smaller projects rather than the large furniture pieces I had been making with traditional woodworking. I had reached the point where I really didn't need anything else for my house, and even my daughter had quit asking for pieces. So I took a class from the local woodcarving club, and eventually joined. I really don't have a particular kind of carving that I specialize in; I'm still trying a little bit of everything.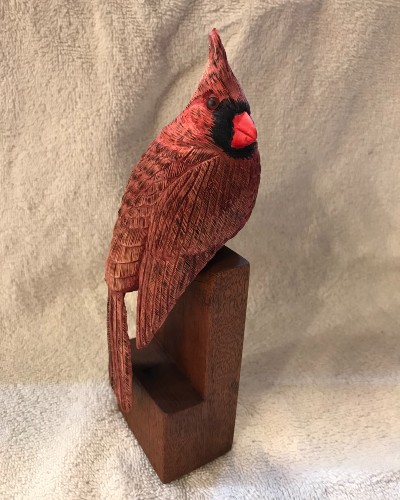 A cardinal that I carved early last year, right before the shutdown.
Each year one of the senior members of the club who is an expert
in bird-carving leads a class for the club.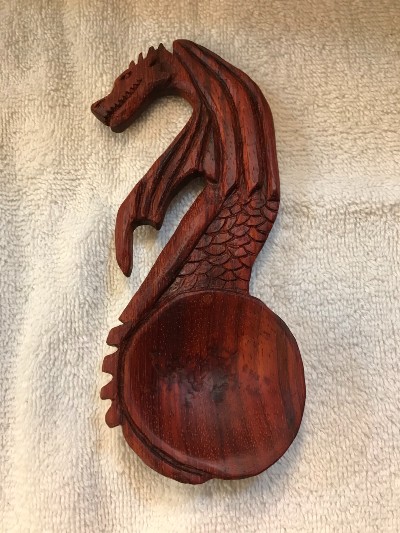 A dragon spoon, carved in African Padauk. It is based on an image
I saw online and liked, so I tried to duplicate it.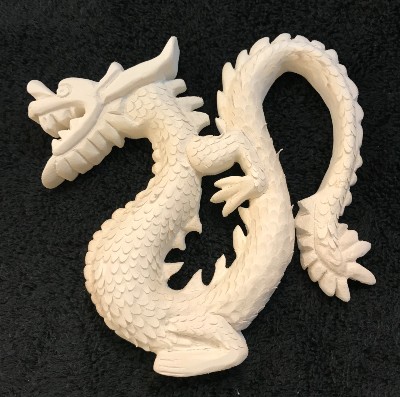 Another dragon, this time more of a Chinese style. It is carved on a
PVC board, meant to simulate an ivory carving. It came from
an article in Woodcarving Illustrated.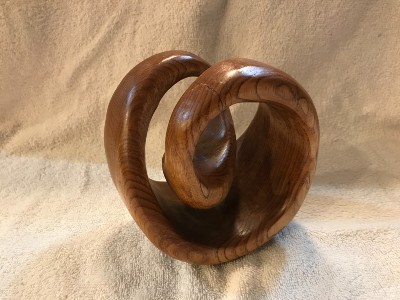 An abstract spiral design that came from Woodcarving Illustrated.
It is carved from butternut.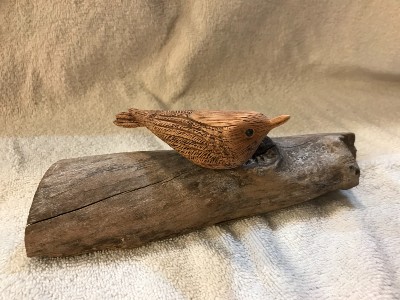 Another bird, which I did two years before the cardinal.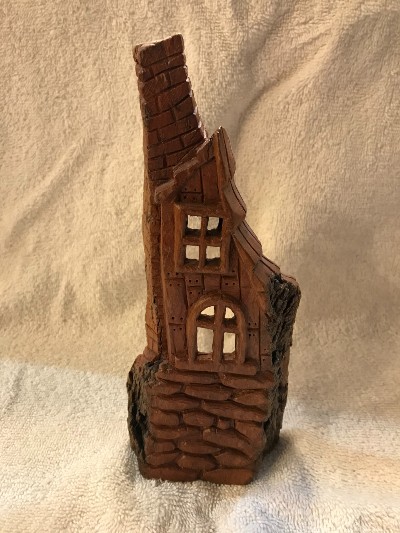 My first and only attempt at cottonwood bark carving. I really enjoyed
this project because it was totally freeform. Since every piece of
bark is different, there are no plans to follow, which was very
challenging for me. But I was very happy with how it turned out.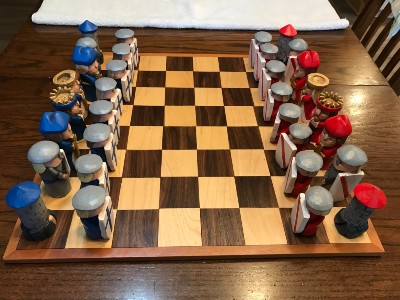 A chess set I did a couple years ago. It was the first big carving
project I did when I was still very new at it and I didn't realize it was
beyond my skill level.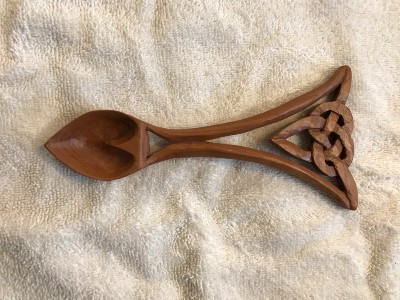 Celtic lovespoon, carved from cherry.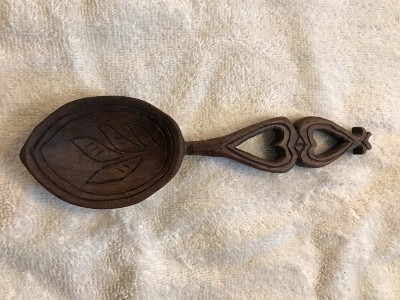 Swedish love spoon, carved from walnut.


Below are some of my pyrography projects, which is often viewed as an extension of woodcarving in the hierarchy of woodwork. I got started with woodburning in order to add some details to the bird carving projects. The first is a Phoenix, which I burned and then colored with oil-based colored pencils. The pattern came from an artist on the DeviantArt website. The second is a steam engine pattern that came from Pyrography magazine. The third was a special gift for a good friend of mine whose pet dog passed earlier this year. I used one of her photos to make a woodburned portrait.




---
Dick can be reached directly via email at rawesling@aol.com.
Return to the Wood News Online front page
Carving Submissions

Would you like for your carvings to appear in this column? We invite you to SEND US PHOTOS of your woodcarving projects along with captions and a brief history and description of your woodworking. (Email photos at 800x600 resolution.) Receive a $50 store credit redeemable towards merchandise if we show your carving in a future issue.

Click here to submit
your carvings




Show Us Your Woodcarving
Archive Gallery

Want to see more carvings? Check out our gallery of past Show Us Your Woodcarving columns from previous issues of Wood News Online.

Click here to view our archive gallery



Click the images below to visit some of our most popular tool departments
| | | | | | | |
| --- | --- | --- | --- | --- | --- | --- |
| | | | | | | |
| Finishing | Books | Clearance | Festool | Planes | Sharpening | Wood Turning |
Highland Woodworking
1045 N. Highland Ave. NE
Atlanta, Georgia 30306
Tel. 800-241-6748
Email us at email@highlandwoodworking.com
Visit us on the web at www.highlandwoodworking.com
Copyright © 2021 Highland Hardware, Inc.

Errors regarding pricing and specifications are subject to correction.
SOME SALE QUANTITIES MAY SELL OUT and become unavailable at the advertised price.