Here's My Woodcarving!
By Donald Straka
Hamden, CT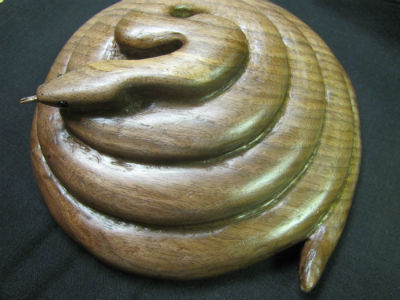 Coiled Snake - Black walnut about 8" round. Brushed lacquer


I had the pleasure of being featured in the January 2014 issue of Wood News Online. Five years later (with a 2 year hiatus when the basement in a new apartment proved to be too cold and damp), I still carve 1-2 hours a day taking subjects from nature and using mostly hardwoods such as maple and walnut. I don't aim to be totally realistic and usually finish with lacquer or wax leaving the grain or figure of the wood still showing.

As the years go by, I find myself using power tools more often. The snake was done with a power carver and rotary tools. Gouges are used when needed.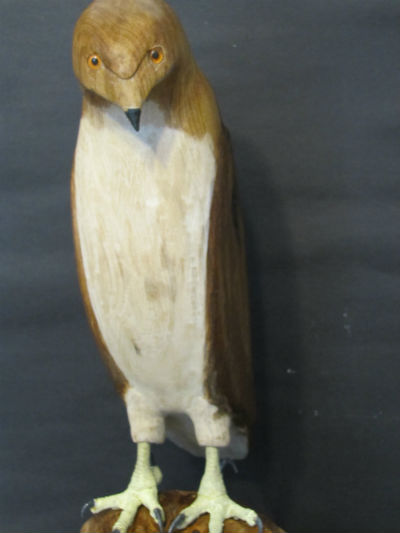 Red-tail Hawk - Butternut. 17" high; 27" with cherry log base.
Danish oil, brushed lacquer and diluted white acrylic.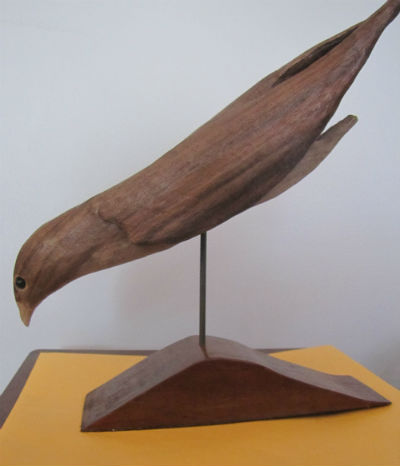 Peregrine Falcon - Black walnut, 14" long. Brushed lacquer top;
Watco natural wax bottom.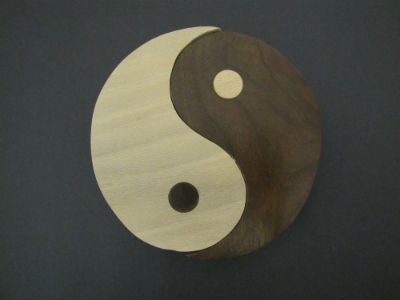 Tao Yin_Yang - Sycamore and Honduran rosewood. 6" x 1"
Not shown but now mounted on a 6' birch plaque
with a hanger on back.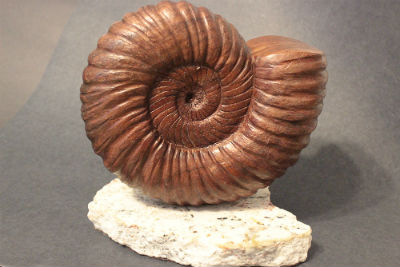 Based on an Ammonite fossil in walnut.
About 9" x 3.5" on a granite base.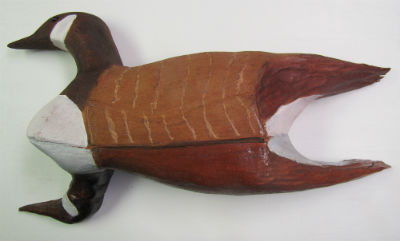 Canada Goose (reflection) - My latest completed project.
Philippine "mahogany". No significant grain so I colored it with a
variety of Watco danish oils, Watco dark wax and white acrylic.
About 13" x 3", mounted on a pine board painted light grey.
---
Donald can be reached directly via email at dstka@comcast.net.
Return to the Wood News Online front page
Carving Submissions

Would you like for your carvings to appear in this column? We invite you to SEND US PHOTOS of your woodcarving projects along with captions and a brief history and description of your woodworking. (Email photos at 800x600 resolution.) Receive a $50 store credit redeemable towards merchandise if we show your carving in a future issue.

Click here to submit
your carvings




Show Us Your Woodcarving
Archive Gallery

Want to see more carvings? Check out our gallery of past Show Us Your Woodcarving columns from previous issues of Wood News Online.

Click here to view our archive gallery



Click the images below to visit some of our most popular tool departments
| | | | | | | |
| --- | --- | --- | --- | --- | --- | --- |
| | | | | | | |
| Finishing | Books | Clearance | Festool | Planes | Sharpening | Wood Turning |
Highland Woodworking
1045 N. Highland Ave. NE
Atlanta, Georgia 30306
Tel. 800-241-6748
Email us at email@highlandwoodworking.com
Visit us on the web at www.highlandwoodworking.com
Copyright © 2019 Highland Hardware, Inc.

Errors regarding pricing and specifications are subject to correction.
SOME SALE QUANTITIES MAY SELL OUT and become unavailable at the advertised price.