Here's My Woodcarving!
By Joe Smith
Estacada, OR
My name is Joe Smith and I live in the Pacific Northwest. I am currently enjoying my 60's. I have been making things from wood for a long time. I was fortunate to have a father and an older brother that were skilled with tools and I learned by watching and helping out with projects. I learned a lot from them.

My dad and mom collected old and unusual toys. I started making toys to please them and soon found that I could express myself with the craft. I like to try to add motion to the toys I make and rocking moons are a favorite subject. I also like to try a serious subject every now and then. I am most happy with something I create when it tells a little story. Furniture design and building is also something I enjoy.

Below is a small carving I did as a remembrance for my niece when her older brother passed away. He was a little boy at heart and loved to fish. The burl is Manzanita wood and the boy and cat are sugar pine.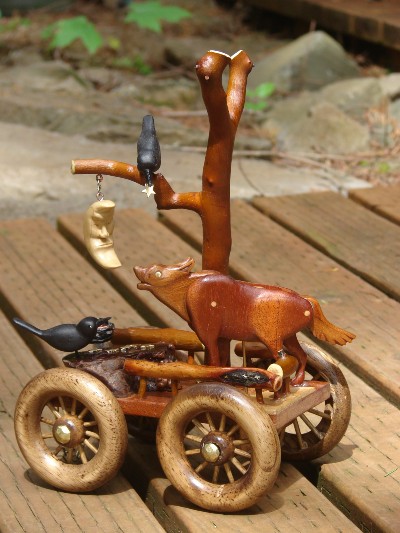 Barking Wolf and Star Stealers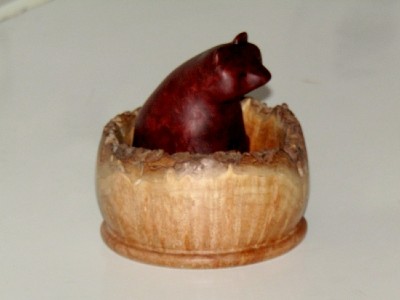 Bear in a Bowl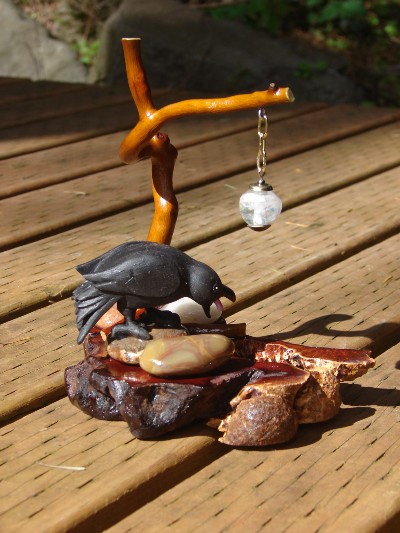 Crow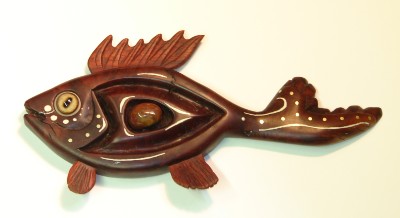 Fish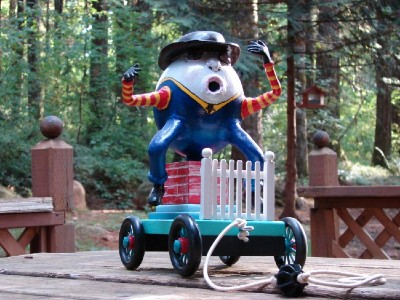 Humpty Dumpty Pull Toy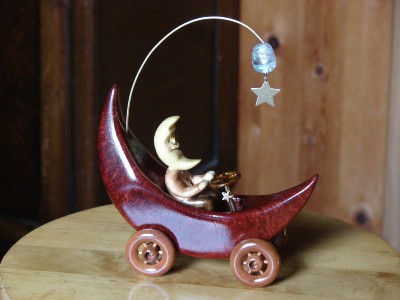 Moon Car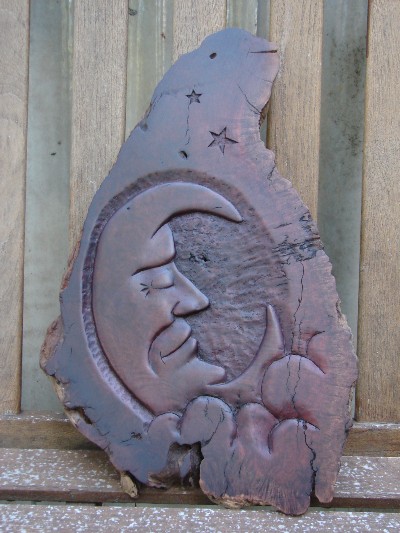 New Moon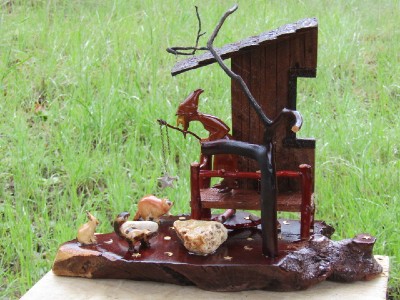 Night Fishing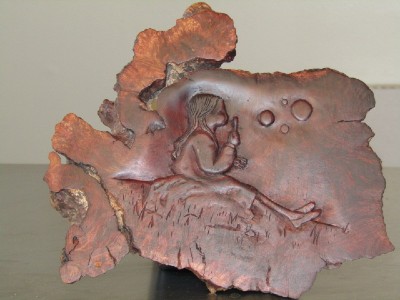 One Sunny Day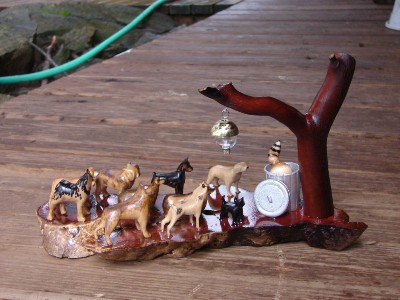 Raccoon Trouble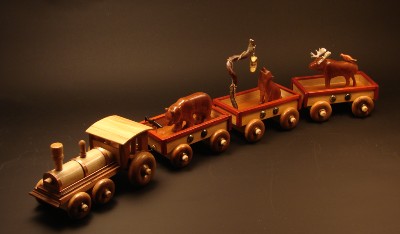 Trained Animals
---
Joe can be reached directly via email at jks321@aol.com.
Return to the Wood News Online front page
Carving Submissions

Would you like for your carvings to appear in this column? We invite you to SEND US PHOTOS of your woodcarving projects along with captions and a brief history and description of your woodworking. (Email photos at 800x600 resolution.) Receive a $50 store credit redeemable towards merchandise if we show your carving in a future issue.

Click here to submit
your carvings




Show Us Your Woodcarving
Archive Gallery

Want to see more carvings? Check out our gallery of past Show Us Your Woodcarving columns from previous issues of Wood News Online.

Click here to view our archive gallery



Click the images below to visit some of our most popular tool departments
| | | | | | | |
| --- | --- | --- | --- | --- | --- | --- |
| | | | | | | |
| Finishing | Books | Clearance | Festool | Planes | Sharpening | Wood Turning |
Highland Woodworking
1045 N. Highland Ave. NE
Atlanta, Georgia 30306
Tel. 800-241-6748
Email us at email@highlandwoodworking.com
Visit us on the web at www.highlandwoodworking.com
Copyright © 2021 Highland Hardware, Inc.

Errors regarding pricing and specifications are subject to correction.
SOME SALE QUANTITIES MAY SELL OUT and become unavailable at the advertised price.