Here's My Woodcarving!
By Rick Stiver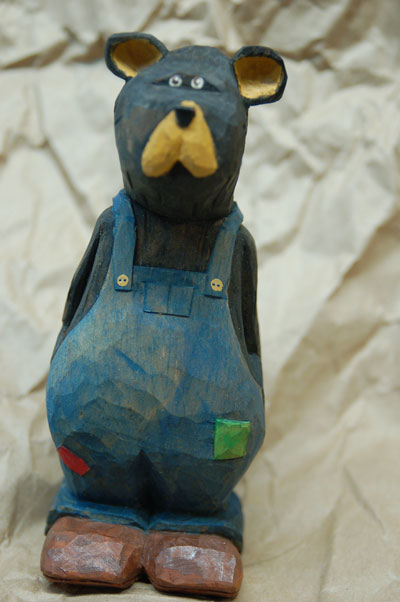 I started carving in the boy scouts where we would make neckerchief slides.

I hadn't done any serious carving until 1999. My wife and I were living full-time in our RV and were in Harlingen, TX for the winter. I saw a notice on the bulletin board for the park where we were staying that there was a group carving in the clubhouse and they were looking for more people to join. I went to a meeting and saw all of the things they were working on and got hooked. Carving was the perfect hobby for me as it doesn't take a lot of equipment or room in an RV. I bought some knives and other assorted tools and some wood and started with a bird. That didn't turn out very well and wound up in the campfire.

I picked up some magazines and other literature on woodcarving and started carving all kinds of subject matter.

Since we left RV'ing full-time and settled down, I picked up a nice bandsaw and have starting making bandsaw boxes. I still carve different subjects.

I came up with the idea of putting "pork chops" on a chopper when I saw a pig pattern in an old Woodcarving Illustrated magazine.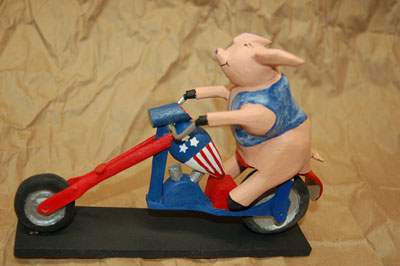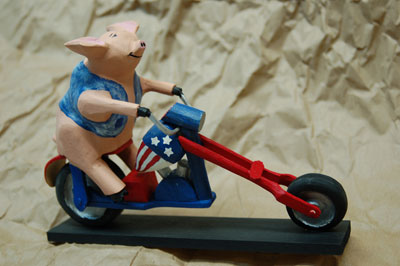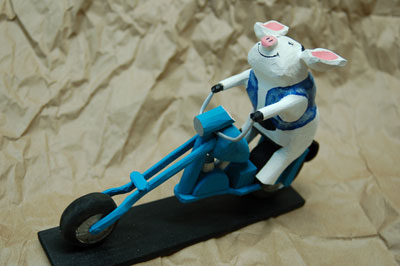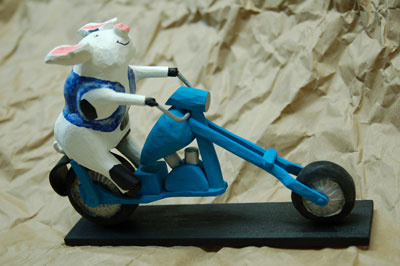 The bears with the tree stump below are adapted from patterns by Mike Shipley.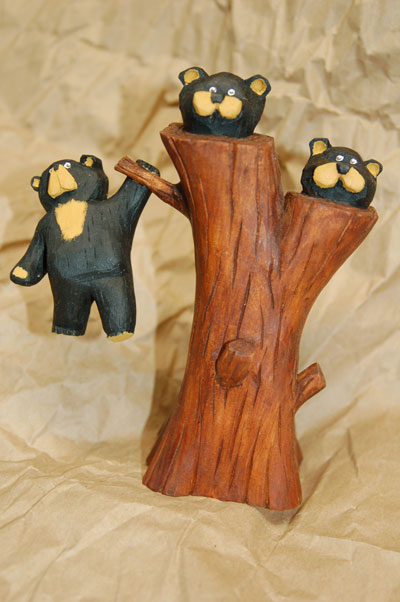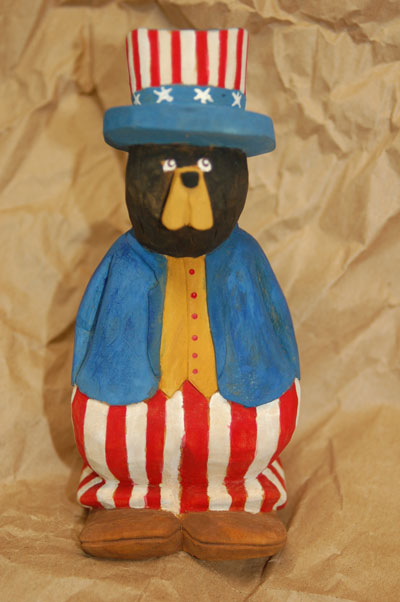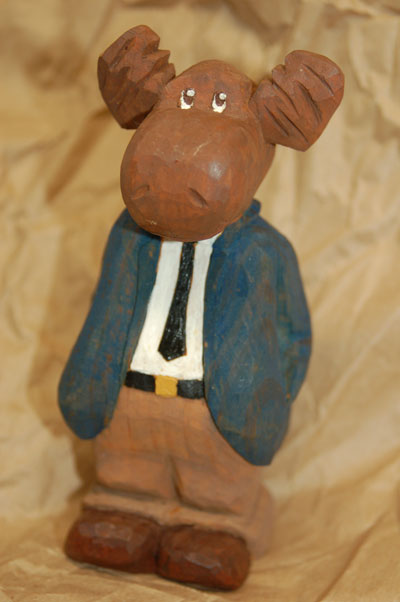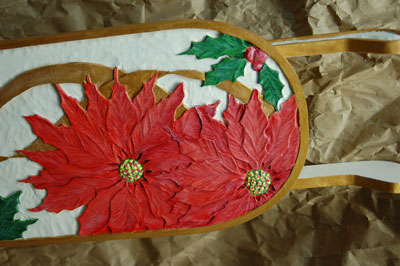 ---
Return to the Wood News Online front page
Click the images below to visit some of our most popular tool departments
| | | | | | | |
| --- | --- | --- | --- | --- | --- | --- |
| | | | | | | |
| Finishing | Books | Clearance | Festool | Planes | Sharpening | Wood Turning |
Highland Woodworking
1045 N. Highland Ave. NE
Atlanta, Georgia 30306
Tel. 800-241-6748
Email us at email@highlandwoodworking.com
Visit us on the web at www.highlandwoodworking.com
Copyright © 2017 Highland Hardware, Inc.

Errors regarding pricing and specifications are subject to correction.
SOME SALE QUANTITIES MAY SELL OUT and become unavailable at the advertised price.