Here's My Woodcarving!
By Will Burney
Brevard, NC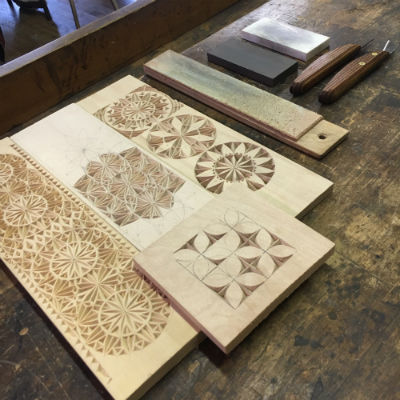 Chip Carvings


Born and raised in Atlanta, I went to a school in the woods of North Carolina called the Outdoor Academy for part of high school where I was inspired by a skilled craftsman to try my hand at carving. Taking to it well and immensely enjoying the process, it quickly became my favorite hobby. Now, ten years and hundreds of spoons later, I'm living up on a mountain in western North Carolina with my dog, carving full time for markets and craft fairs.

Sticking mostly to smaller home utility items like spoons, bowls, and coathooks, my goal is to provide an honest, useful, elegant tool that's made to last. Though I occasionally use my chainsaw and bandsaw, all of the work is done using primarily hand tools and traditional methods.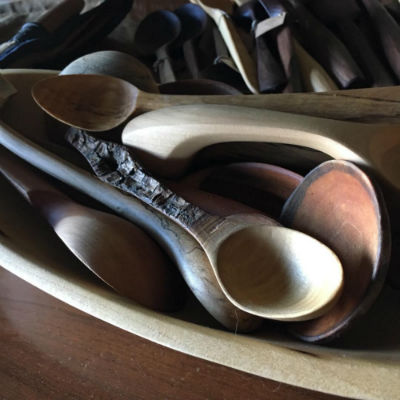 Some pieces in my collection that I bring along when teaching.
A variety of designs and wood types can be helpful and inspiring
for new students


This past year I started teaching spoon carving and chip carving at Highland Woodworking, and have also been offering private lessons, both of which are fun and informative. I have two upcoming spoon carving classes at Highland, Spoon Carving Expanded from October 27-28, 2018 and Intro to Spoon Carving on December 29, 2018, both of which still have some spaces available.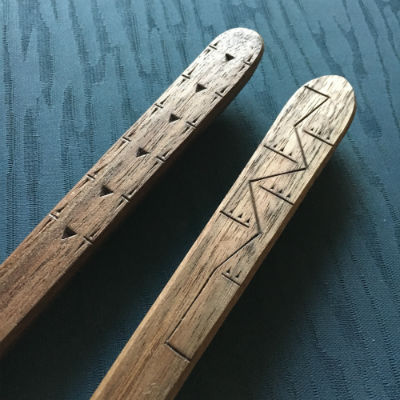 More chip carvings. These are tiny v-cuts or "chips", cut out with
a special knife. Applications range from embelishment on functional
items to quite elaborate, purely decorative pieces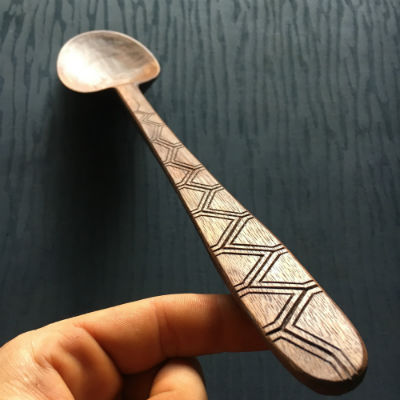 Chip carving on a carved spoon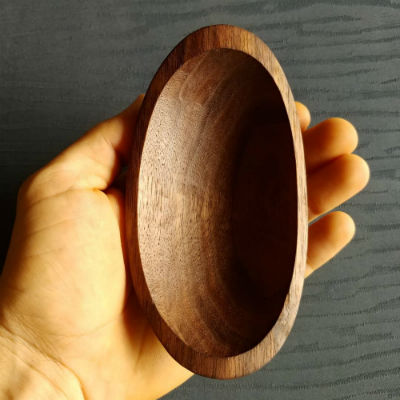 Wood bowls, carved with axe, adze, gouge, and hook knife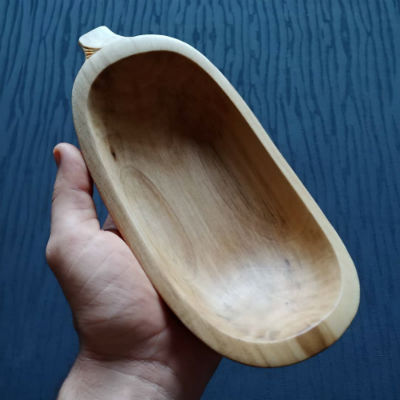 Another wood bowl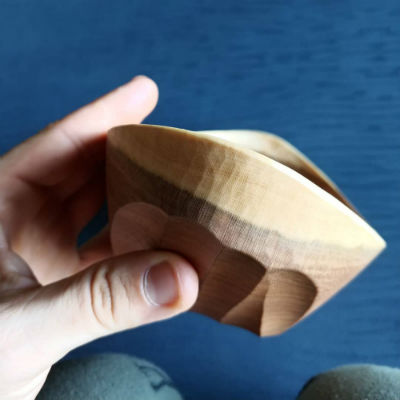 And one more

A bit of my spoon carving process is illustrated below: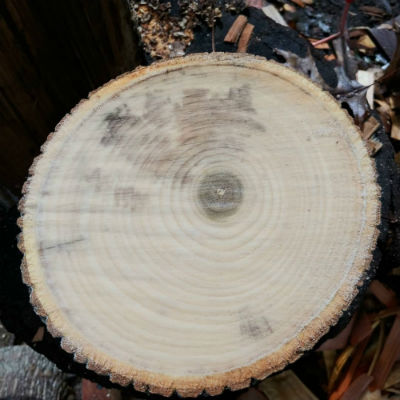 I start with the log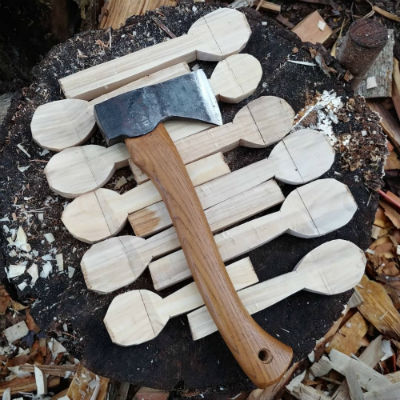 Split out 'blanks'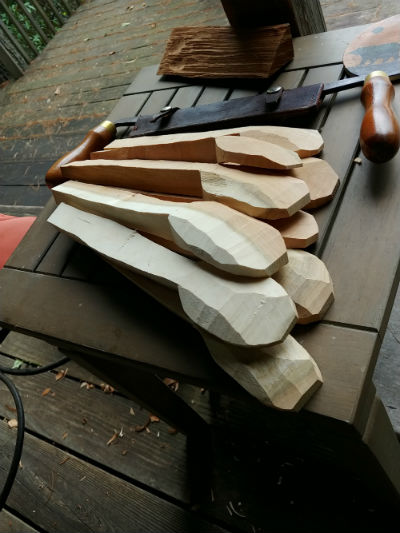 Carve them down with a variety of blades and methods
---
You can follow Will on Instagram at @billwurney.
Return to the Wood News Online front page
Carving Submissions

Would you like for your carvings to appear in this column? We invite you to SEND US PHOTOS of your woodcarving projects along with captions and a brief history and description of your woodworking. (Email photos at 800x600 resolution.) Receive a $50 store credit redeemable towards merchandise if we show your carving in a future issue.

Click here to submit
your carvings




Show Us Your Woodcarving
Archive Gallery

Want to see more carvings? Check out our gallery of past Show Us Your Woodcarving columns from previous issues of Wood News Online.

Click here to view our archive gallery



Click the images below to visit some of our most popular tool departments
| | | | | | | |
| --- | --- | --- | --- | --- | --- | --- |
| | | | | | | |
| Finishing | Books | Clearance | Festool | Planes | Sharpening | Wood Turning |
Highland Woodworking
1045 N. Highland Ave. NE
Atlanta, Georgia 30306
Tel. 800-241-6748
Email us at email@highlandwoodworking.com
Visit us on the web at www.highlandwoodworking.com
Copyright © 2018 Highland Hardware, Inc.

Errors regarding pricing and specifications are subject to correction.
SOME SALE QUANTITIES MAY SELL OUT and become unavailable at the advertised price.