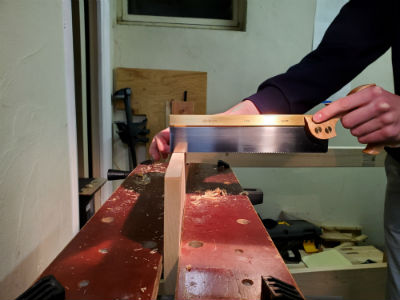 Using Backsaws for Accurate Sawing
By Samuel Colchamiro
In the modern world of precise woodworking machines, handsaws are often discarded as obsolete and inaccurate. Samuel Colchamiro discusses how if you learn to track a line with a standard backsaw, the world of woodworking is no longer limited to the accessories of your power tools.
Click here to read more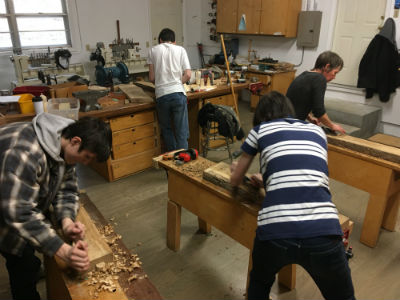 Woodworking
with Kids
By Doug Stowe
Since kids have been spending more time learning from home, it is important to still be able to emphasize a hands-on learning approach, and what better way to do that than have your kids join you in your workshop!
Click here to read more
Finishing: MGM Finishes
By Alan Noel
"MGM" finishes were very popular in the art deco period. Fast forward some 85 years and these "two toned" finishes are now all the rage on open pour woods such as oak or ash.
Click here to read more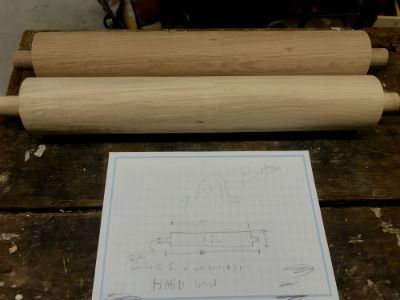 Turning Support Rollers for a Planer
By Temple Blackwood
Temple's friend Kenny was recently making significant plank repairs to a beautiful, old, wooden sailboat and needed Temple's help in turning the in-feed and out-feed support rollers for his planer to accommodate the new, heavy, 18' long, rough-sawn planks.
Click here to read more