Become a Member of The Highland Woodworker
Online Classroom!
The Highland Woodworker Online Classroom is a convenient way to learn woodworking on your own time. We now offer Memberships so you can get the most out of our online woodworking classroom.
Click here for more information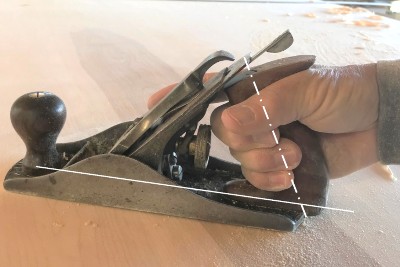 Stories from
Grandpa's Workshop:
A Hand for Woodworkers...
By Bob Rummer
Due to the line of work, a lot of woodworkers often face symptoms of Carpal Tunnel Syndrome (CTS). This month, Bob shares a few key woodworking task factors to keep in mind to minimize your risk of CTS.
Click here to read more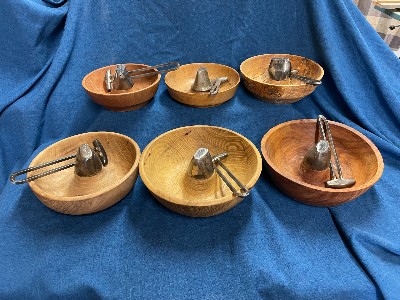 Turning the Corner:
Holiday Nut Bowl with Hammer and Anvils
By Temple Blackwood
Just in time for the Holidays, Temple recently turned multiple replicas of his friend's 1914 heirloom nut bowl (complete with hammer and anvil), and describes the project in this month's turning column.
Click here to read more
Poll: What Are You Making for the Holidays?
It's the holiday season and many woodworkers often make their gifts. In this month's poll, we want to know what you've made/are still working on for the holiday gift giving season this year?
Click here to answer