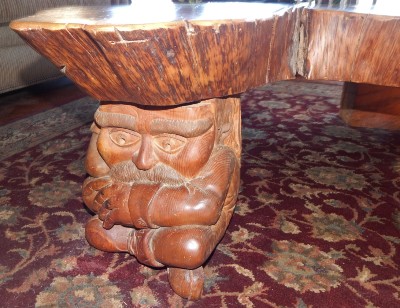 Stories from
Grandpa's Workshop:
King of the Pines
By Bob Rummer
As a woodworker, Bob thinks about trees and forests and wood a lot. When shown some wavy grain, he gets drawn into deep thoughts about the meaning of life. This month, Bob shares some reflections on the King of Pines - western white pine.
Click here to read more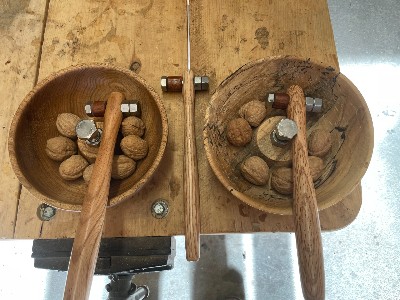 Turning the Corner:
Nut Hammer
By Temple Blackwood
Last month's article
included some suggestions about how to make a proper nut bowl, copied more or less from a historic (1914) family nut bowl. This month, to go along with the nut bowl, Temple has shared how he created the wooden hammer to crack open the nuts.
Click here to read more
Poll: 2022 Woodworking Resolutions
It's a new year and as with the start of many new years, a lot of us have things we want to accomplish or change. This month we want to know if you have a resolution specifically geared toward woodworking and if so, what are you looking forward to accomplishing in your workshop for 2022?
Click here to answer