Here is my Woodturning!
By Don Johnson
Beaumont, TX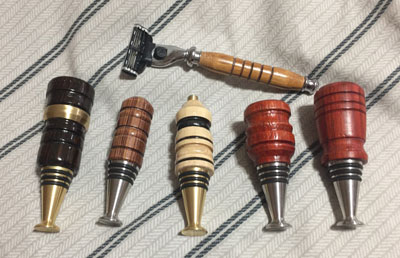 Click on any image to see a larger version.

My father was a research and design engineer and owned a gunshop on the side. There were lathes everywhere. I picked up a few tricks here and there but only worked on metal. After I retired from my own business I was looking for something to do. A good friend offered to sell me his combo mill/lathe. I jumped at it without knowing what I wanted to make. I started researching woodturning and fell in love with what I saw.

Highland Woodworking was the first place that got me hooked up with the right tools plus the ideas to make them work. I have always been an insatiably curious person so I could not limit myself to one kind of project. My goal was to turn wood using the same tolerances that I used with my metal projects. Exotic hardwoods did the trick and gave me the results I was looking for. I am legally blind so I am less than perfect but I have learned to slow down, measure several times, and have the patience to do it right. I love customer tips and tricks and videos on how to do things. So many people have been so helpful. My wife says she has never seen me happier than when I am in my shop.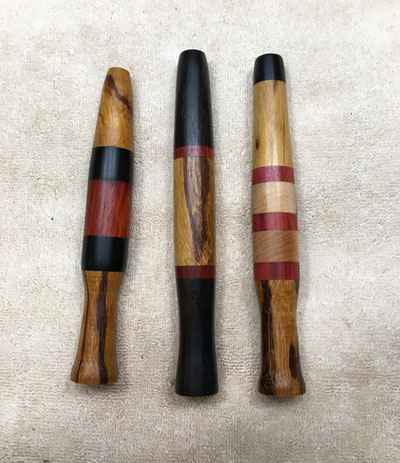 Fly fishing rod handles made out of waterproofed hardwoods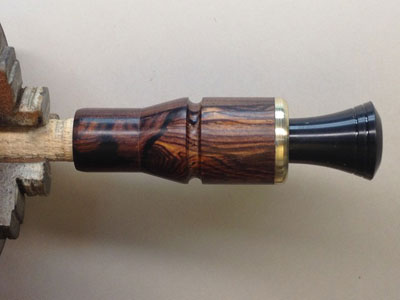 Cocobolo duck call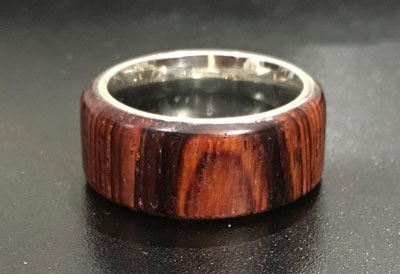 Cocobolo/stainless ring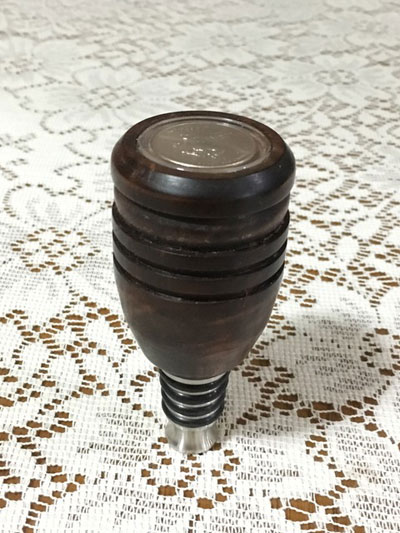 Walnut bottle stopper with commemorative coin
---
Don can be reached directly via email at don4021@gmail.com.
Return to The Highland Woodturner front page
Click the images below to visit some of our most popular tool departments
| | | | | | | |
| --- | --- | --- | --- | --- | --- | --- |
| | | | | | | |
| Finishing | Books | Clearance | Festool | Planes | Sharpening | Wood Turning |
Highland Woodworking
1045 N. Highland Ave. NE
Atlanta, Georgia 30306
Tel. 800-241-6748
Email us at email@highlandwoodworking.com
Visit us on the web at www.highlandwoodworking.com
Copyright © 2018 Highland Hardware, Inc.

Errors regarding pricing and specifications are subject to correction.
SOME SALE QUANTITIES MAY SELL OUT and become unavailable at the advertised price.