Here's My Woodworking!
By Eddie Howard
My shop was featured in the December 2018 newsletter. It had just been completed shortly before the article was published. Since that time I have made several things.

I have liked woodworking since a very young age. I watched my Dad use his woodworking skills to build many things early on in my life and always thought it was neat to be able to take a few pieces of wood and make something with it. I compare it to assembling plastic models, which I also like to do, but with wood I make my own pieces and then assemble them.

I get a lot of enjoyment every time I'm working on a project. There's not much I'd rather be doing than building something in my shop from wood. I have a feeling of pride and accomplishment in what I have built every time I complete a project.

Although I enjoy building furniture the most, I really like making just about anything that can be made from wood, whether it be rustic or modern. I get requests for different projects plus I get a lot of ideas online. A lot of times I will see a picture of something that looks neat and I just want to make it myself even though I haven't had a request for that particular item. Most of the projects pictured were for myself, family and friends.

I never seriously considered making Cornhole boards until our Church had a need for some so I volunteered to make a couple of sets. Since that time I have made several more.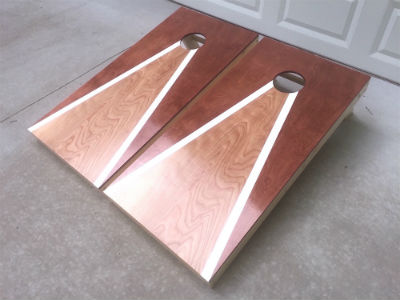 Building furniture is my favorite thing to do. I built this bench seat to go under my bedroom window.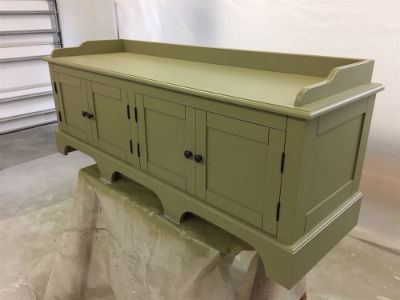 I built the bench below for someone else.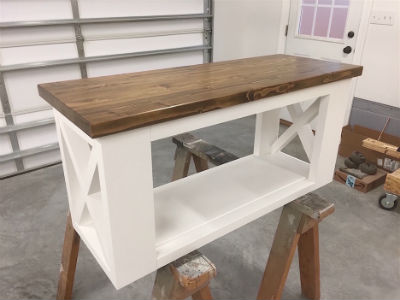 I built this shop chest for myself since I needed something with wider and deeper drawers than what I currently had. I also built the cabinet above in the second picture.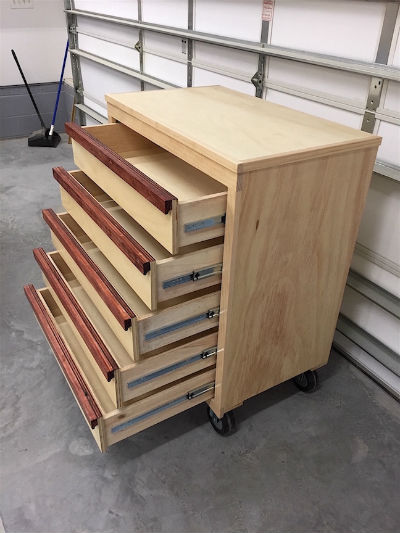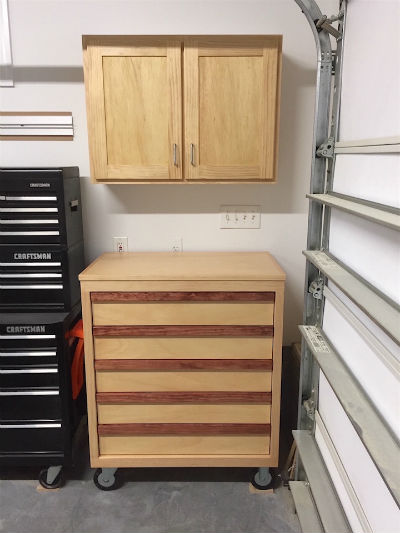 My shop sign. Letters and blade teeth were cut with my scroll saw.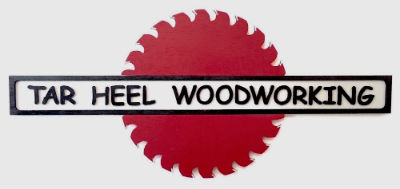 A birdhouse made out of pallet wood.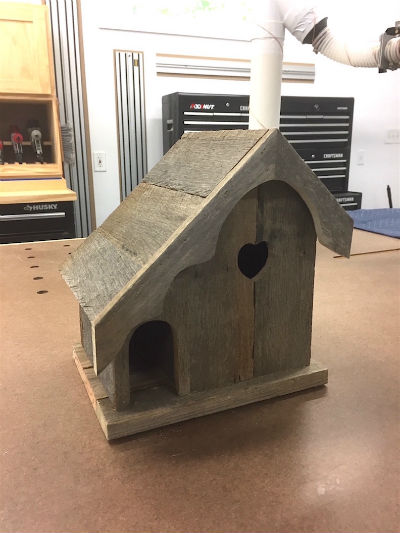 Below are a few things I made as gifts, with the use of my scrollsaw.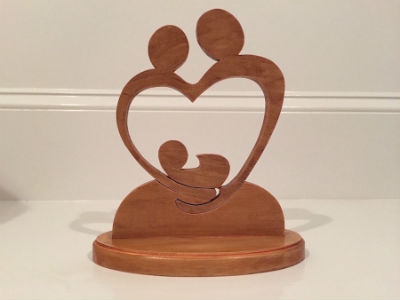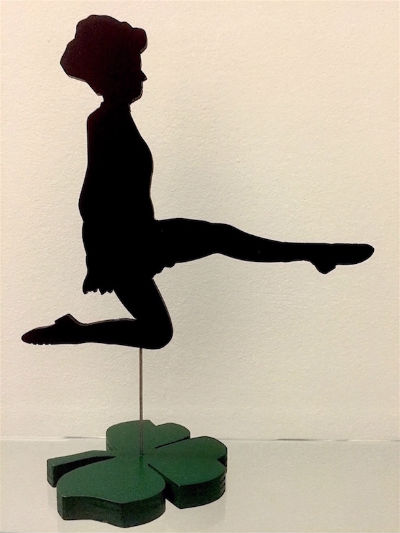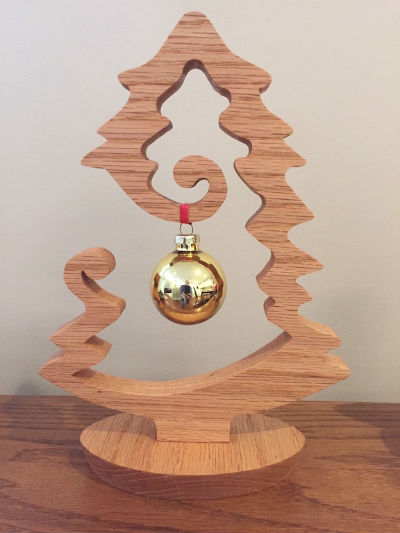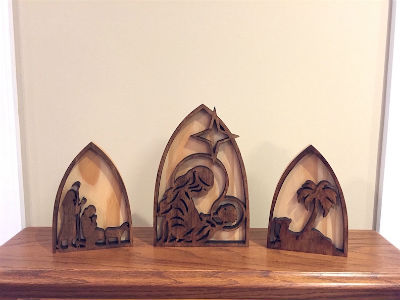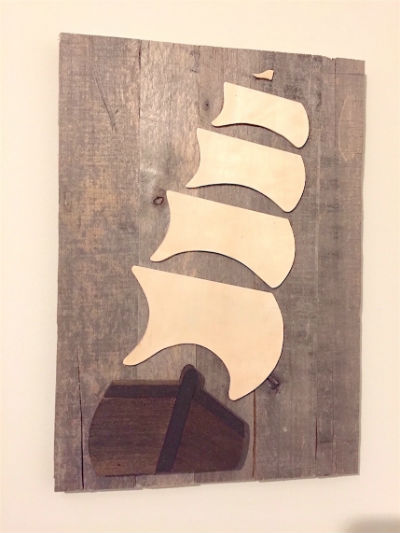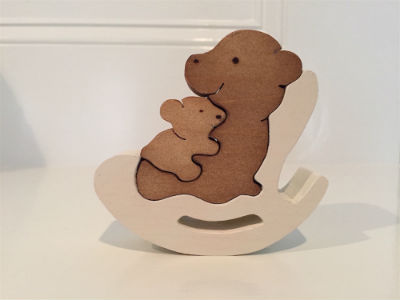 ---
Return to the Wood News Online front page
Woodworking Submissions

Would you like for your woodworking projects to appear in this column? We invite you to SEND US PHOTOS of your woodworking projects along with captions and a brief history and description of your woodworking. (Email photos at 800x600 resolution.) Receive a $50 store credit redeemable towards merchandise if we show your woodworking in a future issue.

Click here to submit
your woodworking projects




Show Us Your Woodworking
Archive Gallery

Want to see more woodworking projects? Check out our gallery of past Show Us Your Woodworking Columns from previous issues of Wood News Online.

Click here to view our archive gallery



Click the images below to visit some of our most popular tool departments
| | | | | | | |
| --- | --- | --- | --- | --- | --- | --- |
| | | | | | | |
| Finishing | Books | Clearance | Festool | Planes | Sharpening | Wood Turning |
Highland Woodworking
1045 N. Highland Ave. NE
Atlanta, Georgia 30306
Tel. 800-241-6748
Email us at email@highlandwoodworking.com
Visit us on the web at www.highlandwoodworking.com
Copyright © 2020 Highland Hardware, Inc.

Errors regarding pricing and specifications are subject to correction.
SOME SALE QUANTITIES MAY SELL OUT and become unavailable at the advertised price.