Click on any picture to see a larger version.
The headlines yesterday said over 3 million people filed for unemployment last week, and that we now lead the world in coronavirus cases. Our local emergency alert system even triggered the "take cover" alarm at 7 am. These are difficult, stressful times. I would like to have some shop time, but right now I am in-between houses. My shop is packed up in a storage unit and I am living out of a suitcase with the kids. As I was thinking of an appropriate subject for this month's column, I was reminded of another wandering stressed-out woodworker in the family — Uncle Newt.

Robert E. "Newt" Niewold was Grandpa Rummer's uncle. During the 1930's Uncle Newt and Aunt Anna came to live with Grandma and Grandpa in their big house in Wichita. I am not sure of the details, but I always had the sense that this wasn't just a casual visit. Uncle Newt was in his mid-40's during the Depression, a "sometimes painter and carpenter", and moved around a lot to find work. From 1932 to 1935 the unemployment rate in the U.S. was over 20 percent. He evidently had time on his hands. I have a couple of fretsaw pieces he made back then — a nice little what-not box with a leafy design and a bracket shelf with the silhouette of a buck standing on a hill. Grandma labeled each with a tag that says, "Made by Uncle Newt during his visit."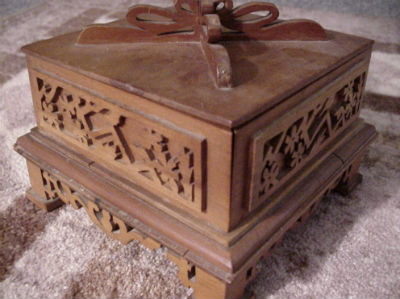 Figure 1 . A jewelry box made by Uncle Newt.
Photo by Cousin Jim Niewold, the Clock Shoppe, Sycamore, IL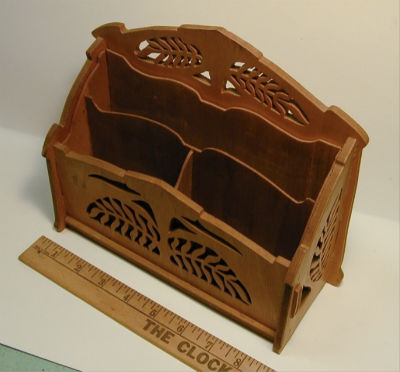 Figure 2 . A letter box made by Uncle Newt.
Photo by Cousin Jim Niewold, the Clock Shoppe, Sycamore, IL


As I look at these today I wonder, "Where did he get the patterns?" "Did he have access to a scrollsaw or did he cut these out with a coping saw?" "Where did he get the wood?" Uncle Newt obviously had some woodworking skills, these aren't novice projects. However, as we begin to experience some of the social upheaval of a national crisis, I am thinking that these woodworking projects were more than just a nice gift for Grandma. Uncle Newt must have been struggling with job insecurity, a sense of dislocation, the feeling of being dependent on others for basic needs. In the middle of all that, he went to the shop and pulled out some wood and a saw.

I have written about some of the psychological benefits of woodworking before, how shop time can help us manage anxiety and stress and contribute to a more positive outlook on life. As I think about our current situation let me share how woodworking can affect four key dimensions of our mental health and well-being. The basic framework is liberally borrowed from the CASP-19 survey tool below.

Control — "I feel that what happens to me is out of my control — Often, Sometimes, Never" The world around us has spiraled way out of our control in the last few weeks. We can't stop the virus, we can't reverse the stock market. What can we do? Woodworking gives me a place where I am in charge. I get to choose the wood or the tool or the finish. I get to decide on the design. Sometimes I even change my mind in the middle of a project. I can set my own hours, take a coffee break when I want. I can't solve all my problems by working in the shop but I can regain a sense that my choices and activity can be meaningful and productive.

Autonomy — "I can do the things I want to do — Often, Sometimes, Never" This dimension of mental well- being considers the stress brought on by my own sense of personal limitations. This might be something like "I can't work in the shop because of health" or "I have commitments to family care over my own personal time." One thing I take from Uncle Newt is that woodworking doesn't have to be expensive or complicated. A coping saw and small pieces of wood were all he needed. The genre of "Tramp Art" from the Depression were generally carved from old cigar boxes or fruit crates with just a penknife (Addison 2017). There are so many different types of woodworking for all skill levels and toolsets. You can do woodworking at the kitchen table if you don't have a shop. Check out the Highland website for things like: chip carving, whittling, snitte, spoon carving, and many others. There aren't many real limits on spending some time in the shop.

Self-realization — "I feel that life is full of opportunities — Often, Sometimes, Never" This dimension of our mental health is about that sense of energy and personal motivation that gives us purpose. This is a tough one, how do you feel good about life and the future with so much uncertainty? For me, I turn to the blessings I have around me — grandkids, something to do today, spring weather. When you get to spend time in the shop, is that a good day? Do you appreciate the beauty of the wood in front of you? This is good today, tomorrow will have more of the same. Uncle Newt worked on his fretsawn pieces in the 1930's and kept on making them for another 20 years.

Pleasure — "I enjoy the things I do — Often, Sometimes, Never" Are we having fun yet? Obviously, people that score higher on this have better mental health. Sometimes woodworking is drudgery or boring. There have been times when I have even been angry in the shop (made two left sides — Argggh!) But in the main, woodworking brings me a lot of pleasure. There is a large body of research on the idea of flow — that when you have skill and take on a challenge and find your groove — your brain gives you a shot of happy. Another way many of us find pleasure in woodworking is by sharing with others. However, many of our woodworking clubs are shuttered until the virus passes. Try watching some online woodworking videos and pretend you are taking a class. Or just call up your woodworking buddy and ask how their shoptime is going.

I don't want to make light of our current situation. Woodworking isn't going to stop the virus, probably won't replace income for people out of work - people are truly suffering right now. However, looking at Uncle Newt's fretwork, I can imagine how his shoptime gave him a respite from the cares and concerns of the Great Depression. Peaceful designs of bucks and leaves and fairies were far, far away from breadlines and headlines of social unrest. Uncle Newt passed away the year I was born and all I have in my hands today are a couple of his scrollsaw objects. But looking at them, I can see the story that is embodied in these artifacts. The story of the maker, of the family connection that has preserved them, and their silent testimony that we will get through the hard times. What are you going to make in your shop this year?

References
Addison, J. 2017. No Idle Hands: The Myths and Meanings of Tramp Art. The Museum of New Mexico. 264p.

CASP-19: Measuring Quality of Life.


---
Bob Rummer lives in Colorado and is a part-time woodworker. He can be reached directly via email at rummersohne@gmail.com. You can see his shop and some of his work at www.JRummerSons.com.