Here's My Woodcarving/Woodworking!
By Ken Vickets
Airdrie, Alberta, Canada

I have been a creative individual all my life. I'm an accomplished woodworker, landscape painter, and artistic designer, as well as an avid nature and bird lover. At 68 (what I call "middle age"), I now combine all of my skills into the creation of award-winning wildfowl carvings and quality custom boxes.

During my career as a Commercial Interior Designer, I worked with many cabinet shops on the production of custom furniture I designed. Those associations promoted me to try my hand at my own woodworking. Bitten by the bug it became a lifelong hobby. The advent of "Prosumer quality Tools" started me on my first project - one that never is finished! My garage workshop!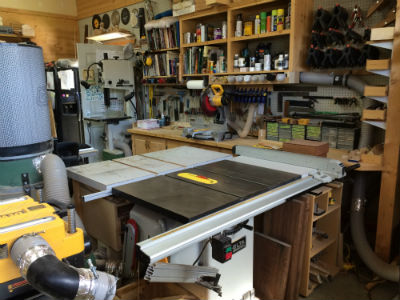 A view of the "never ending project!" - My Shop


Working in my shop I create lifetime keepsakes and competition quality carvings. I'm a keen competitor in wildfowl carving competitions, and I've received many "Best Of..." ribbons for my work as well as winning the "People's Choice" awards at numerous shows!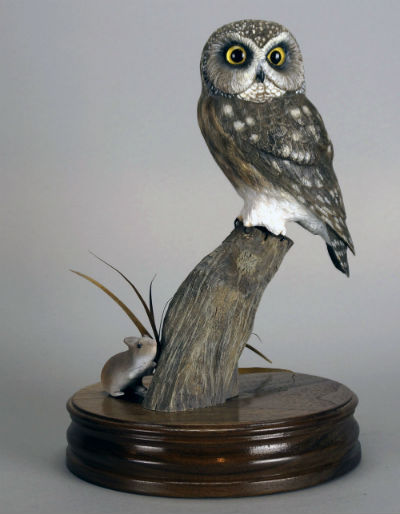 Basswood and Acrylic Paint - Saw Whet owl and "friend". Title: Let's do lunch sometime!


I like like to carve local birds that I can watch and study! Their expressions, poses and movements are important to me. Also the precision required to attempt to duplicate a marvel of nature in a piece of Basswood or Tupelo, and then finish with Acrylic paint always appeals to me.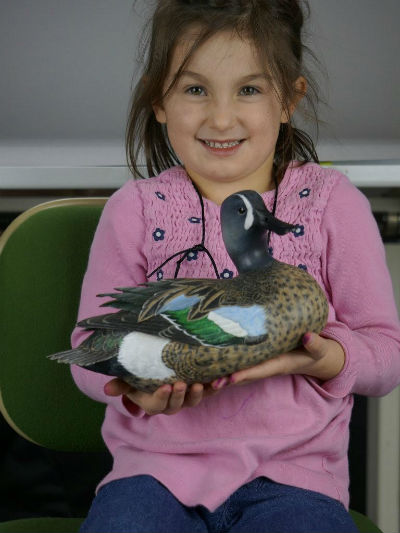 A present for my grandaughter


I also enjoy the challenge of performing the same amount of exact fitting to a luxury wooden box. Those "no fill allowed" joints can be elusive but so satisfying when achieved.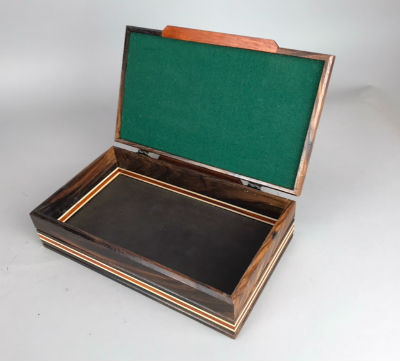 Indian Rosewood, with Padauk and Maple inlays. Catalytic lacquer finish



Woodwork has always been a hobby for me - never a career. Now that I am in retirement, this hobby is keeping my days interesting and lively. I enjoy passing what I have learned along to the younger generation in hopes that they will receive as much enjoyment from this fine old craft as I have.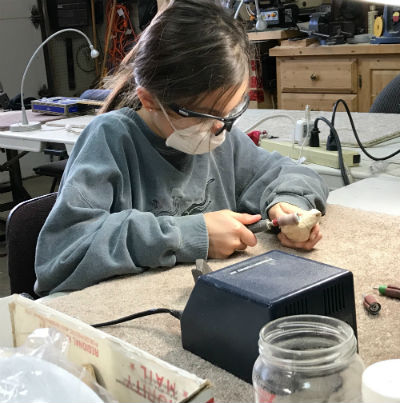 Granddaughter learning the basics...she's 9


I love the challenge of trying new techniques and sometimes designing "on the go!" I have always believed that if you love what you do that it never feels like a job. Now.....if I could only get more days into a week (I think 9 would suit me) then I could achieve maybe half of the projects that exist in my head."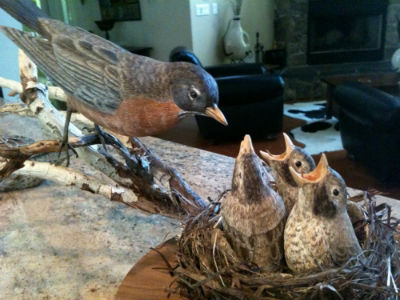 Robin and chicks - Basswood and Acrylic paint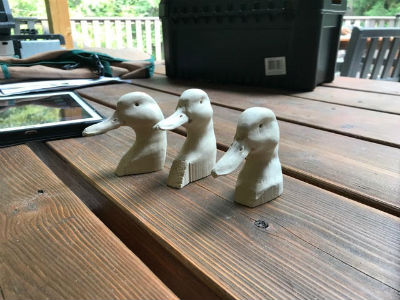 I finally got my ducks in a row!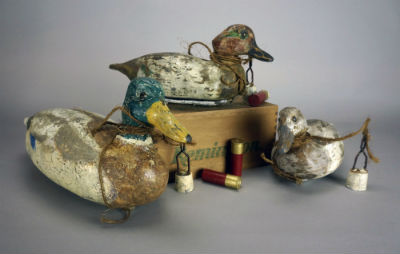 Antique style carvings on replica ammunition box I made. Wood turned shotgun shells.
Cedar and Acrylic paint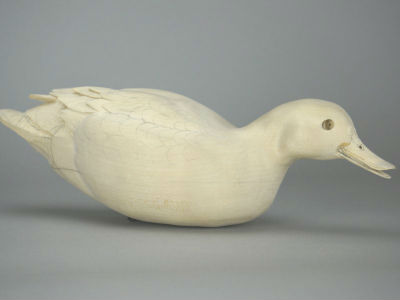 Work in progress...1 Blue Winged Teal Drake. Tupelo carving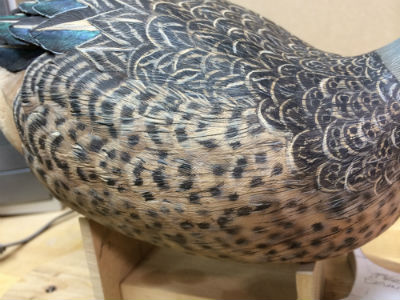 Work in progress...2 Blue Winged Teal Drake. Painting detail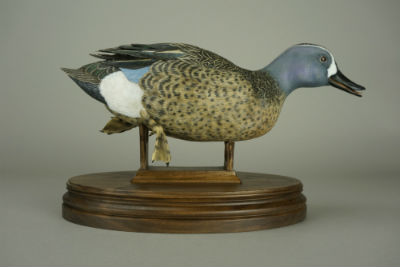 Blue Winged Teal Drake...Tupelo and Acrylic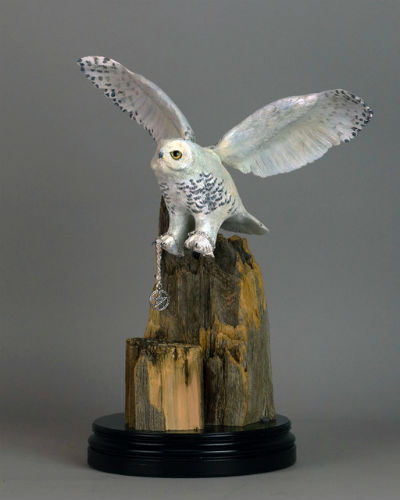 Snowy Owl...Tupelo and Acrylic
---
Return to the Wood News Online front page
Woodworking Submissions

Would you like for your woodworking projects to appear in this column? We invite you to SEND US PHOTOS of your woodworking projects along with captions and a brief history and description of your woodworking. (Email photos at 800x600 resolution.) Receive a $50 store credit redeemable towards merchandise if we show your woodworking in a future issue.

Click here to submit
your woodworking projects




Show Us Your Woodworking
Archive Gallery

Want to see more woodworking projects? Check out our gallery of past Show Us Your Woodworking Columns from previous issues of Wood News Online.

Click here to view our archive gallery



Click the images below to visit some of our most popular tool departments
| | | | | | | |
| --- | --- | --- | --- | --- | --- | --- |
| | | | | | | |
| Finishing | Books | Clearance | Festool | Planes | Sharpening | Wood Turning |
Highland Woodworking
1045 N. Highland Ave. NE
Atlanta, Georgia 30306
Tel. 800-241-6748
Email us at email@highlandwoodworking.com
Visit us on the web at www.highlandwoodworking.com
Copyright © 2018 Highland Hardware, Inc.

Errors regarding pricing and specifications are subject to correction.
SOME SALE QUANTITIES MAY SELL OUT and become unavailable at the advertised price.