Here's My Woodworking!
By Paul Kurke
Lilburn, GA

I am retired from a career in marketing and corporate training. Once native Chicagoans, my wife (and best customer) and I currently reside in Lilburn, Georgia. Other than making stuff for my family and friends my woodworking has pretty much been a private hobby.

I would have to credit a very special uncle as my mentor. He was a homebuilder and I spent most of my summer vacations helping him (as he kindly called it) raise walls, nail floors, clean up, etc.

I can't explain how or when, but I fell in love with wood. The way it felt and could be made into objects of art and utility made it feel like wood had an almost symbiotic relationship with humans. I am especially fond of the Shaker as well as the Arts & Crafts traditions. My projects are usually started on a whim; I see a piece of furniture that I like and decide to make it. I usually draw up my own plans and start from there. My three grown children are my best customers whose requests usually begin with "Dad, can you do this?"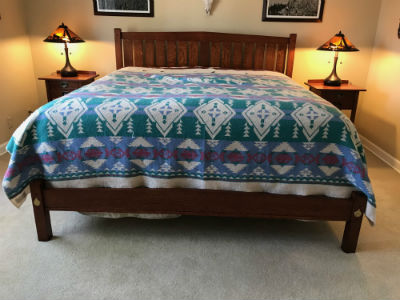 Arts & Crafts King Bed plus Matching Night Tables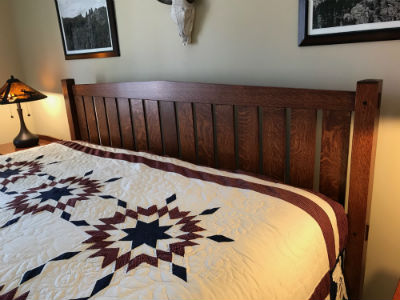 King Bed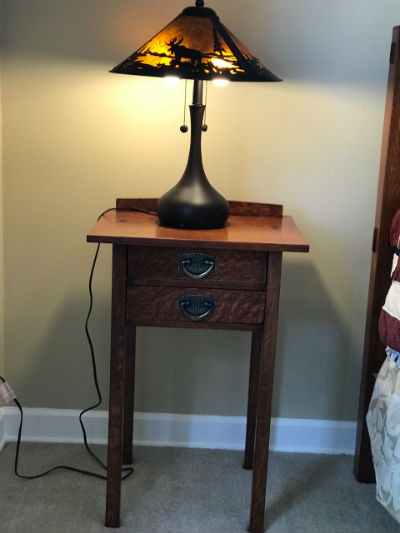 Night Table


The current project I'm working on is a Country Harvest Table, which I found the design of in a recent issue of Woodsmith magazine.


---
Paul can be reached by email at pakurke@gmail.com.
Return to the Wood News Online front page
Woodworking Submissions

Would you like for your woodworking projects to appear in this column? We invite you to SEND US PHOTOS of your woodworking projects along with captions and a brief history and description of your woodworking. (Email photos at 800x600 resolution.) Receive a $50 store credit redeemable towards merchandise if we show your woodworking in a future issue.

Click here to submit
your woodworking projects




Show Us Your Woodworking
Archive Gallery

Want to see more woodworking projects? Check out our gallery of past Show Us Your Woodworking Columns from previous issues of Wood News Online.

Click here to view our archive gallery



Click the images below to visit some of our most popular tool departments
| | | | | | | |
| --- | --- | --- | --- | --- | --- | --- |
| | | | | | | |
| Finishing | Books | Clearance | Festool | Planes | Sharpening | Wood Turning |
Highland Woodworking
1045 N. Highland Ave. NE
Atlanta, Georgia 30306
Tel. 800-241-6748
Email us at email@highlandwoodworking.com
Visit us on the web at www.highlandwoodworking.com
Copyright © 2019 Highland Hardware, Inc.

Errors regarding pricing and specifications are subject to correction.
SOME SALE QUANTITIES MAY SELL OUT and become unavailable at the advertised price.