Click on any picture to see a larger version.
I just finished reading Roger Ulrich's Roman Woodworking. Drawing on reviews of archaeological discoveries and descriptions in ancient texts, Ulrich lays out a detailed picture of tools, techniques, and applications of woodworking in the Roman world. He devotes a whole chapter to their knowledge of different kinds of wood and wood properties like density, porosity, and hardness. They understood wood preservation and finishing, and the old bugaboo of woodworkers—dimensional change with humidity.

When you look at the toolbox of a Roman woodworker you see the same tools (minus the battery pack) that we have today. Chisels, saws, adzes, spokeshaves, hammers, planes, and measuring tools were common. My brother and I made modern copies of Roman planes just to try them out. Romans understood about bedding angles and the whole technical theory of jacks and jointers and try planes. A Roman woodworker from 1800 years ago would have been able to step right into one of Highland Woodworking's new online classes and maybe show us a thing or two!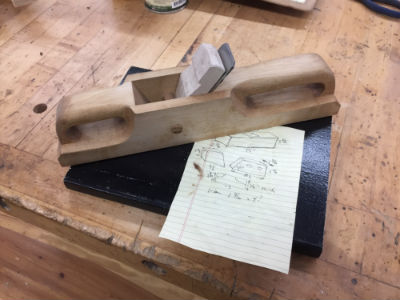 Figure 1 - One of our replica Roman planes, about 13" long with a
1-5/16" iron bedded at 60 degrees.


Follow me back another 500 years to the 30th dynasty in Egypt. While ancient Egyptian woodworkers had slightly more primitive tools, their knowledge of wood and joinery was extensive. The Nelson-Atkins Museum of Art in Kansas City has a wooden sarcophagus on display where you can see floating tenons that were used to edge join wide boards. The ends of the coffin are curved mitered joints. You can almost sense the ancient Egyptian working out the details of this design, choosing a complex joint to hide the end grain of the long boards. See the article by Nora Scott listed in the references for more information on ancient Egyptian woodworking.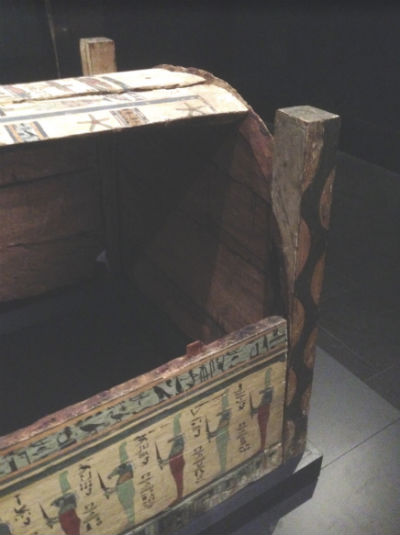 Figure 2 - The outer coffin of Meret-it-es dated between 380 and
250 BCE (Nelson-Atkins Museum).


One of the glorious things about woodworking is the long and rich history of our craft. As I reflect on ancient Romans and Egyptians, my Grandpas and Great-great-great grandpas, and all the woodworkers who have gone before us and produced so many beautiful and useful things - I get an overwhelming sense that when we start woodworking, we are stepping out onto a well-travelled road. When you pick up a board to identify species and read the grain and decide if it will work for your project, that is exactly what the Roman woodworker would have done. When you choose how to connect your boards edge-to-edge you are thinking the same thoughts as the ancient Egyptian. And when I try to choose wood veneers with colors and grains to depict trees and sky, I am following in the footsteps of 18th century master craftsmen who knew this skill through years of practice. Kind of overwhelming to sense how many people have been on this same journey through the ages.

Let me highlight three things that come to mind as I think about the road well-travelled.

Kinship

There is a powerful connection among fellow travelers. One of the most popular parts of our local woodworking club meetings was the "show-and-tell" section. Conversation and questions just bubble up as people come together around a shared experience. "How did you get that finish?", "I might try an offset hinge for that", "That is an amazing carving!" There was always a standing offer to continue socializing after the meeting at a local watering hole. Some of the conversations seek knowledge of the road and what lies ahead. Recommendations for the best way to travel or things to be sure and experience. But a deeper part of the conversations is about sharing experience, the joys and struggles of working in the shop. Only those who have been on the same path can truly appreciate the sense of frustration when you measure something backwards, or the sense of satisfaction when the final coat of finish is rubbed out to glossy perfection. You see it when someone shares a story about "that time when …" and everyone else nods knowingly. Kindred spirits, shared experience. The sense of kinship in woodworking covers our present community and extends into the past. When we read Roubo or Hayward we can connect to what they say even though their voices are long gone. What I wouldn't give to be able to have a chat with Thomas Chippendale or Stickley or Mackintosh.

A final thought on community - it is great fun to share with others that are part of the "tribe". However, we need to careful to be welcoming and open to newcomers. If I don't show patience with my 5-year old grandson in the woodshop he may never find the joy in sawdust and shavings. If I don't compliment the efforts of novice woodworkers who are bold enough to show at the guild meetings, they may not find the encouragement to keep working on those gappy dovetails.

Where are we going?

Robert Frost saw the road split in a wood one day and made a choice to follow one path and not the other -- "And that has made all the difference." We all have our own reasons for pursuing woodworking. Maybe for now you just want to relax and have fun. Or maybe you want to make things that others will treasure. Deep down, I think most of us are motivated to improve our skills and make each thing better than the last. We tend to be our own worst critics and are keenly aware of every flaw in a piece. We tell ourselves, "The next one will be better." We can be our own measure, comparing our work against earlier efforts.

Sooner or later however you will see someone else's piece. Wow. How did they do that? Could I do that? Wendell Castle (1932-2018) was a fellow Kansan with art degrees from Kansas University. He was a pioneer in sculptural furniture. About 10 years ago I was visiting the Renwick Gallery in Washington, DC and bumped into one of his iconic works -- Ghost Clock. At first glance it appears to be a grandfather clock covered with a thin white sheet (take a closeup look through the link). When I read the tag however, it said that the whole piece was carved from a single laminated block of mahogany. Amazing. Castle perfectly captured the fluid lines of breezy fabric in solid wood. There are probably only a handful of carvers today with that kind of skill. The sign at the trailhead says -- "Long's Peak. 15 miles. Elevation 14,259' Are you interested in trying to take the path all the way to the top? Do you want to challenge yourself to seek the highest levels of our craft?

What is the point?

In The Craftsman in America, Malcolm Watkins offers the insight, "Those who turn to the crafts, I think, are not trying to turn the clock back. They are trying to find themselves, in fundamental relationships between hand and material, between man and nature." There is, in any journey, an element of self-discovery. We learn how we respond to adversity and setbacks, we find the limits of our skill, we experience the rush of self-actualization when we best a challenging situation. Think about your own time in the shop. What does it reveal about you? I know that I tend to take shortcuts (like skipping grits in sanding) and it usually shows up in more work later. I also know that I would rather be sanding a nice curly cherry panel than watching TV.

John Ruskin said, "The highest reward for a person's toil is not what they get for it, but what they become by it." Our journey on the well-travelled road of woodworking reveals who we are, but our journey can also change who we are. The more we travel the road, the more deeply we see the things around us. The grain of a piece of wood speaks volumes to us. Manual skills become second nature. Our creative windows open wider with new possibilities. The trip never ends where we began.

Enjoy the journey. Enjoy the becoming.

References

*Nelson-Atkins Museum of Art. Kansas City, MO.
*Renwick Gallery of the Smithsonian.. Washington, DC.
*Scott, N. 1965. Our Egyptian Furniture. Metropolitan Museum of Art Bulletin, 24(4): pp 129-150.
*Ulrich, R. 2007. Roman Woodworking. Yale University Press. 376 p.

---
Bob Rummer lives in Colorado and is a part-time woodworker. He can be reached directly via email at rummersohne@gmail.com. You can see his shop and some of his work at www.JRummerSons.com.