Click on any picture to see a larger version.
As a woodworker I think about trees and forests and wood a lot. Show me some wavy grain and I will be drawn into deep thoughts about the meaning of life. There is a large coffee table in front of my recliner made from a section of western white pine about three feet in diameter. In 1978 my Forest Service research crew was working along the Lochsa River near Lolo Pass on the border of Idaho and Montana. We came across this section that someone had cut off and left in the woods. It took all of us to drag it back to the truck. Eventually, after lots of trimming and sanding, it turned into a coffee table. I carved a dwarf to hold up one side that didn't have enough wood for a leg. Now it sits in front of me, whispering something about telling its story. So this month let me share some reflections on the King of Pines - western white pine.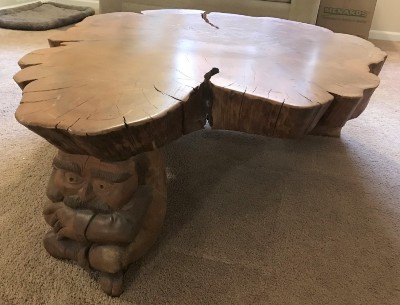 Figure 1. From the Hall of the Mountain King under the Selway -
Bitterroots, a western white pine coffee table.


There is something about a complete tree section that demands our attention. Here is the whole story of a tree spread out in front of you marked in the growth rings. My particular tree is about 320 years old, popping out in the sunshine about the time the first Europeans were settling the east coast. The tight rings show that it was growing shoulder to shoulder with its neighbors throughout its life in the narrow river valley of northern Idaho. The Lewis and Clark expedition trekked past in 1805 when this tree was about two feet in diameter. Chief Joseph and the retreating Nez Perce went by in 1877 as they sought to escape the US Army. In August 1910 the valley was choked with smoke as hurricane force winds drove the Great Burn across 3 million acres of Idaho and Montana in two days, one of the largest wildfires in US history. Somehow this tree survived unscathed. Finally, in the 1960's, the trail was widened into US Highway 12 and this tree was cleared from the right of way with its stump left waiting for a Forest Service research technician to wander along.

Western white pine, the state tree of Idaho, is also called the "King of the Pines." Before 1900 it was the dominant pine and one of the most commercially valuable trees in forests of the Northwest, growing 150-200 feet tall with straight clear trunks soaring up to crowns high overhead. From an ecological perspective, the white pine is an early succession dominant, meaning it is one of the first species to regenerate in open disturbed areas. Eventually, if the forest keeps growing, white pine would be succeeded by more shade-tolerant types like firs, hemlock, and larch. However, the fact that western white pine was so abundant in the early 20 th century is a testimony to the natural history of large fires in western forests.

In the early 1900's a non-native fungus, Cronartium ribicola, was introduced into the western U.S. through infected nursery stock from Europe. Ironically, the nursery stock was imported to help replant US forests that had been cut over. But instead the seedlings carried the pathogen that would cause the downfall of the King of Pines. The fungus causes a disease called white pine blister rust that invades the growing tissues of the tree and blocks the flow of nutrients. When a disease canker forms on the main stem of a tree it kills the tree. While an infected tree can survive long enough to reproduce it will never live to old age.

When foresters recognized the threat of blister rust, they initiated intensive efforts to save the forests. The rust fungus can't spread from pine to pine - it has to go through a secondary host which happens to be gooseberry bushes. In the 1930's the Civilian Conversation Corps put thousands of people to work rooting out all the gooseberry bushes they could find. However, by the 1960's it was clear that this was a losing strategy with some serious side effects. Now scientists are trying to develop rust-resistant trees, however it is unlikely that we will ever have the forest giants of the past. At this point western white pine is reduced to less than 10 percent of its historic range and will likely decline even further. In the meantime the fungus continues to spread and has recently been found infecting bristlecone and limber pines in the Rocky Mountains in Colorado.

I don't know if you have ever had the pleasure of working with western white pine (or one of its close relations like sugar pine), but the wood is very even-grained and easy to work. There is little difference in hardness between earlywood and latewood making it easy to carve or shape with cutters. I cut some white pine molding with a wooden handplane today and it was one of those, "Ahh, this is how it supposed to work" moments. It has been a preferred species for molding and millwork with long clear boards that take paint well (Lowery 1984).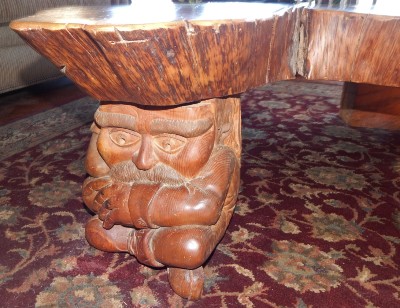 Figure 2. Western white pine carves easily and darkens to
beautiful honey brown color.


Western white pine was also one of the primary woods for making wooden matchsticks. In a match factory, short blocks are peeled into thick "veneer" that is then chopped to width and length. And this finally brings me to Grandpa's workshop. Grandpa Rummer was a smoker. Every pipe or cigarette meant a short stick with a black end needed to go somewhere. So he started collecting the burnt matches and turned them into matchstick folkart.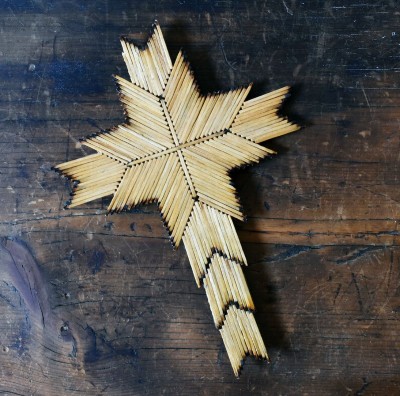 Figure 3. A matchstick folkart cross (courtesy of Etsy),
similar to one Grandpa Rummer made.


There is a long tradition of this craft with people making wall art, dollhouse furniture, musical instruments, and models of everything under the sun. All you need is a little bit of glue and some matchsticks. Patrick Acton, of Gladbrook, Iowa, is probably the Michelangelo of matchsticks today. His largest creation has over 1 million matchsticks and used 35 gallons of glue. If you are traveling through Iowa, stop in the Matchstick Marvels museum.

When you know wood, and you look at wood, you begin to sense something of its story seeping out of the pores and grain. As I look at my coffee table there is some sadness, a sense of loss, in the story of this tree and its species. The stump has a memory of primeval greatness that will never be realized again. Looking at the stacked growth rings I am also reminded of the pageant of people that passed through the forest - people on journeys of discovery, people on paths of conflict and despair, people that came to harvest timber and fight fires, and people that fought a losing battle against a fungus that was brought here by people. Every woodworking project has a stump somewhere that speaks of the past.

But every woodworking project is also about the future. As woodworkers we are part of the complex relationship between people and forests. The things we make (stump coffee tables or matchstick marvels) speak of an appreciation for the basic material and its amazing properties and beauty. The value that we create is value that grew from a forest. We give the tree a new voice and a new story to tell through the things we make. And in the end, I think that makes a difference. When you see the wood on the workbench in front of you as something that came from a forest and not just the big box store you truly are a woodworker.

References

Lowery, D. 1984. Western white pine.USDA Forest Service, Forest Products Lab Fact Sheet FS-258

USDA Forest Service. Return of the King. Rocky Mountain Research Station. Accessed online 12/26/2021.

---
Bob Rummer lives in Colorado and is a part-time woodworker. He can be reached directly via email at rummersohne@gmail.com. You can see his shop and some of his work at www.JRummerSons.com.