Click on any picture to see a larger version.
The Wood News Online poll for July asked, "What is a woodworking skill you would like to learn more about?" Joinery, finishing, turning, and chairbuilding topped the list. One of the wonderful things about woodworking is that there is such a rich landscape of specialties and skills that can be explored. You can dive deep into something like bird carving or you can wander all over the shop and combine turning and carving and furniture-building. Are you a "jack-of-all-trades" or a "master of one"?

Grandpa Rummer was primarily a furnituremaker. He knew all about chair rungs and ladderbacks and rocker radii and drawers and doors. He would tell me all about why things broke where they did and how to fix it so it wouldn't happen again. I think of him every time I pull apart a loose rung or spindle. Along the way, Grandpa picked up other skills to serve his furniture-making. He did a lot of upholstery on everything from loveseats to rockers. Upholstery is more than just tacking a cloth cover on something. You start with the support of springs or webbing, add form and comfort with padding, and then add all the decorative touches of the outer covering. When you visited his workshop, you might see a chair with all its insides showing. That was about as good as an anatomy class for learning how furniture works. Grandpa could even hold tacks in his mouth and pick them out with the tack hammer as he worked. I am not sure where he learned upholstery, a lot was certainly just through trial-and-error and experience, however he also read many books and magazines. Today he might have ordered Upholstery — A Complete Course from Highland's bookstore to learn the basics.

Another book he would have loved to have is Cane and Rush Seating. He and Grandma collected Victorian Eastlake-style furniture. One set that he worked on was a round parlor table with four cane-seat chairs. He learned how to weave cane seats long before Google. I was just checking this out online and I would note that cane weaving is called "moderately challenging" (OK) but that "round chair seats are the most difficult and are not recommended for your first attempt." Maybe Grandpa started on a simpler project, but the Eastlake parlor set was four round cane seats, hand-woven.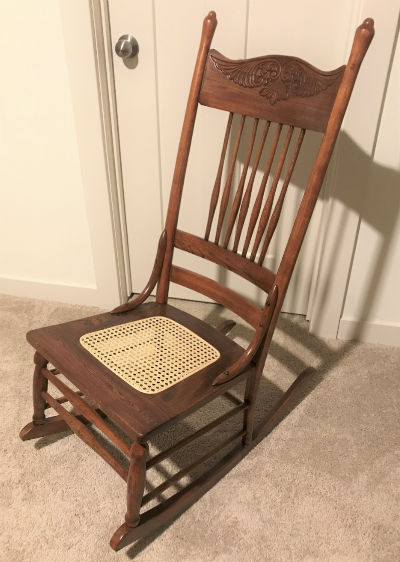 Grandpa also did some woodturning when required. Once, he was refinishing a Jenny Lind bed that needed a new spindle. This is a classic turning exercise — cutting multiple beads and coves on a spindle. Grandpa put together a lathe that consisted of a washing machine motor turning a spur drive (all clamped down on his workbench) and a dead center tailstock clamped at the far end of the turning. No tool bed ways. No specialty lathe tools. He used the same setup years later when he made a beautiful cherry mantel clock with delicate finials and columns.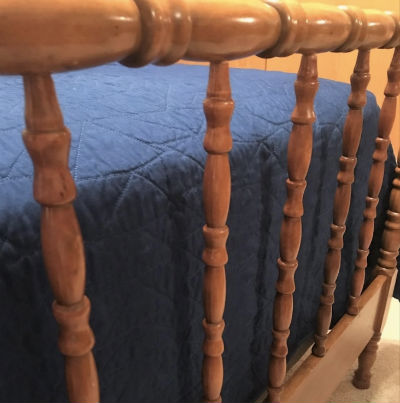 As I reflect on the question of how many skills should a woodworker have, I come to the following points:

First, I think the deep motivation of all woodworking is self-actualization — are you having fun? Some of us may find enjoyment by specializing in one area and achieving a high level of mastery in a particular skill. Some of us with shorter attention spans may find enjoyment in diversity, being able to work at the lathe one day and then doing some fancy joinery another. Whatever you do, enjoy your labors.

I think a corollary to finding enjoyment in woodworking is finding opportunities to try new things. The first time I turned a block of wood on a faceplate lathe I thought, "that was fun!" You might be able to find an "introduction to" class for a hands-on experience. More likely, given the virus-challenged times, you may have to settle for online tutorials. The Kansas City Woodworkers Guild (and I am sure many others) have special interest groups that provide mentors and opportunities to try new things. The KCWG has groups for woodcarving, handtools, scrollsawing, CNC, and powertool woodworking. Give something new a test drive.

One of the challenges of picking up a new skill is facing the dreaded "learning curve." There is the story of an old-timer that had been cutting firewood by hand. The hardware store clerk suggested he try using a chainsaw and sold him one. A week later the guy came back to the store complaining about how much more work it was to use the chainsaw. The clerk asked to see the saw. He looked it over, pulled the starter and it fired right up. The old-timer looked surprised and asked, "What's all that noise?" Sometimes if we don't really understand the fine points of how something works, we miss how enjoyable it can be. How to properly hold a skew chisel for lathework for example makes the difference between wispy curls or powdery scraping. Having some expert guidance along the way can get you to fun faster.

Another challenge to picking up new skills is getting the right equipment. My first woodburning tool was really a sort of soldering iron with a broad skew tip. I struggled to do any kind of detail work. When I picked up a variable heat woodburner it was like night and day. However, I am always facing the cost question — how much am I willing to spend on tools I use irregularly? Grandpa's lathe was a jury-rigged tool that got the job done for next to nothing. It worked for the few times he needed it. If he had done more lathe work, he would have had to invest in real tools. I try to address the cost limit by looking at auctions and online classifieds to pick up woodworking tools at reasonable prices, but I recognize the barrier of tool cost (and the shop space to store and use them all).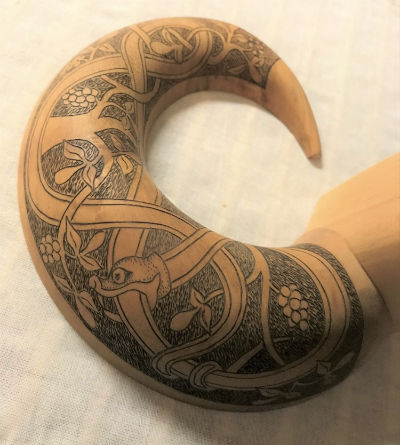 Figure 3 - A Celtic tree-of-life design I was able to do
with a detail woodburner.


Another barrier we face is the limit of time. The original quote — "Jack of all trades, master of none" — was a disparaging comment aimed at Shakespeare. He started out as an actor and when he moved on to being a playwright he was criticized as not being particularly good at either. Choosing to spread our time and efforts over many skills means we cannot spend focused time on any particular one. Would I be a better cabinetmaker if I just focused on my joinery skills? Will I ever be as good at marquetry as I want to be if I don't knuckle down and put all my efforts into padsawing and sand-shading? Do I run the risk that I am just average at everything?

How many skills should a woodworker have? -- The Arts and Crafts movement popularized the ideal of the "designer-craftsman"; the maker that can conceive of the object (vision), figure out how to make it (design and problem-solving), and then skillfully produce the artifact through their own hands. I think we all aspire to be creative makers. Our visions might be of carved birds or sculpted rockers or veneered panels. The question is whether we have the skills to execute the project we can see in our head. The goal is the vision. Grandpa picked up chair caning so he could work on his Eastlake furniture collection. He cobbled together a lathe just so he could execute his vision of delicate finials on a cathedral-style mantel clock. The vision dictates the skills we need to acquire, our skills limit our abilities to dream. What do you dream of making? Are your skills ready to get to work?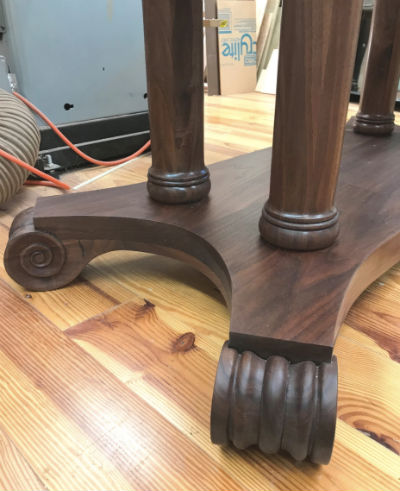 Figure 4 - A recent project that required turning, carving,
and cabinetwork to achieve the vision.
---
Bob Rummer lives in Colorado and is a part-time woodworker. He can be reached directly via email at rummersohne@gmail.com. You can see his shop and some of his work at www.JRummerSons.com.