Timber Framing Class with Mike Goldberg, Feb. 12

During this popular 3-hour class, Mike Goldberg will cover every aspect of timber framing from understanding wood, joinery layout, cutting and raising, to recycling storm damage into building materials and hybrids. It's an excellent opportunity for woodworkers, homeowners, contractors, architects, designers and engineers (as well as anyone else interested in the subject) to draw on Mike Goldberg's 30 years experience in the timber framing world.

Timber Framing Class, Feb. 12
---
Highland's Upcoming Woodworking Class Schedule in Atlanta

Many classes fill up quickly, so please register now to make sure we hold a spot for you.

Feb 11 Finishing the Finish
Feb 12 Timber Framing
Feb 14 Beginning Turning
Feb 21-22 Marquetry in Depth
Feb 24-25 Build a Bookcase
Feb 28 Build a Tool Storage Box
Mar 3 Router Basics
Mar 7-8 Build a Shaker Candle Box
Mar 10 Hand Tool Sharpening
Mar 11 French Polish Workshop
Mar 14 Basic Bowl Turning
Mar 15 Natural Edge Bowl Turning
Mar 17-19 Build a Shaker End Table
Mar 26 Hand Cut Mortise and Tenon
Mar 28 Intro to Chip Carving
Mar 28 Finishing 101
Mar 29 Turn a Peppermill

Classes Suitable for Teens

View Slideshows of Classes
---
Show Us Your Woodworking!


This month we are featuring a variety of woodworking projects made by Michael Oliver, who has a very unique design philosophy that he describes in detail from the design process to the actual build.

CLICK HERE to see Michael's projects:
---
Show Us Your Woodcarving!
We invite you to SEND US PHOTOS of your carving along with captions and a brief history and description of your carvings. (Email photos at 800x600 resolution.) Receive a $50 store credit if we show your carving in a future issue.

This month we are featuring a beautiful carved mirror frame made by Gary Herlinger, who was inspired by the carvings of Grinling Gibbons at Windsor Castle.

CLICK HERE to see the mirror frame:
---
---
BIG SAVINGS on Rikon
Bandsaws and Planers
CLICK HERE for more info:
---
Tips From
Sticks-In-The-Mud Woodshop
By Jim Randolph
Long Beach, MS

This month Jim has a tip on replacing hole punches with drill holes as well as a money-saving tip involving trash diving for goose lamps.

CLICK HERE to read this month's tips from Sticks-In-The-Mud Woodshop!
---
Ask the Staff

Question: I have a Wood Slicer blade on my Delta bandsaw. I love the blade, but I use it so often that it is getting dull. Can I sharpen this myself? If so what should I use? I am having a hard time finding anything to match the hook shape of the teeth. I look foward to your advice.

For more details and the answer, CLICK HERE:

E-mail us with your woodworking questions. If yours is selected for publication, we'll send you a free Highland Woodworking hat.
---

TOOL REVIEW:
MicroDial
Tapering Jig

By Jeffrey Fleisher
New Market, VA

The MicroDial Tapering Jig by Micro Jig has several different uses including tapering, jointing, and straightening the edges of boards. Jeff Fleisher explains the set-up of the jig as well as some of its uses and why it is a great addition to your workshop!

CLICK HERE to read more:


---
HIGHLAND VIDEO:
Product Tours and Tool Demonstrations available on our YouTube Channel!

Check out the great product tour videos and demonstrations on our YouTube Channel . Our good friends Morton, David, Matt & Steve demonstrate some of our most popular products for your benefit in these tours.

Click below to watch Morton discuss the MicroDial Tapering Jig by Micro Jig .



Are there any products you'd like to see in a product tour? If so, we invite you to EMAIL US and let us know what YOU would like to see!
---


This month we've got a safety tip and story on why you shouldn't wear gloves while using a table saw.

CLICK HERE to read the tip:


---
Our latest
Woodworking Catalog is available to browse online!

CLICK THE IMAGE
TO BEGIN
---
FREE SHIPPING on Leigh Jigs in lower 48 states
Our Leigh Dovetail Jigs and Frame Mortise and Tenon Jigs will turn your shop into a cabinet factory.

CLICK HERE for more info:


---
---


Charles Brock has singled out the specific tools he uses when building his sculptured chairs and listed them in one place for easy selection by woodworkers undertaking this challenging project.

Check Out the Tools of the Trade:


---
Inside This Issue
Book Review: Working Wood 1 & 2
Tips from Sticks-in-the-Mud Woodshop
Show Us Your Shop
Repurposing a Hock Spokeshave Blade
The Down to Earth Woodworker
Q&A: Sharpening Wood Slicers
Tool Review: MicroDial Tapering Jig
How To Convert a Smoothing Plane Into a Scrub Plane
Blog: Pinterest at Last!
Show Us Your Stuff
Show Us Your Carving
SAFETY: No Gloves on the Table Saw
Economical Wood Choices for Boat Projects
Artisan Toolmakers Corner: Shenandoah Tool Works
---
Show Your Shop!
For this popular monthly column, we invite you to SEND US PHOTOS of your woodworking shop along with captions and a brief history and description of your woodworking. (Email photos at 800x600 resolution.) Receive a $50 store credit if we show your shop in a future issue.


This month we are featuring Rob Austin's 30' x 60' man cave/shop in Lawrenceville, GA, complete with a 55" LCD TV and kitchenette.

CLICK HERE to take a closer look at Rob's shop:
---


By Steven D. Johnson
Racine, Wisconsin

Tool Tune-Up Squad

Building The New 5S Compliant Clamp Rack

My Visit To Highland Woodworking


This month, Steve discusses his wish for a Tool Tune-Up squad that would be on call for when you need your tools fixed (think Geek Squad). Steve has also completed his 5S Compliant Clamp Rack project and discusses its design and benefits. Lastly, Steve discusses his recent visit to Highland Woodworking this past January where he hung out at our Open House and taught a 5S Shop Organization class.

CLICK HERE to read more:
---
---
This Month on
The Highland Blog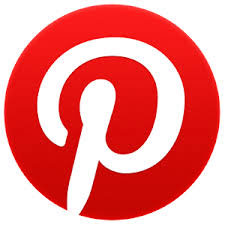 Pinterest at Last

Our blogger, Terry Chapman, just discovered Pinterest and how it is a great online tool for organizing future projects, wish lists, and more.

CLICK HERE to read more:


---
BOOK REVIEW:
Working Wood 1 & 2
The Artisan Course with Paul Sellers
Review by
J. Norman Reid
Delaplane, VA



In Working Wood 1 & 2 , Paul Sellers has produced an excellent guide to woodworking with hand tools. A master craftsman with 40 years' experience in working with wood and two decades teaching his methods to thousands of students, Sellers shares his knowledge about the techniques of hand tool woodworking and the skills needed to succeed at it

CLICK HERE to read the review:


---
How To Convert a Smoothing Plane
into a Scrub Plane

By Chris Black
Rolesville, NC

Scrub planes with their open throats and convex blades are designed to remove a lot of stock quickly. Think of them as muscle powered thickness planers. Today, with renewed interest in hand tool woodworking, folks are using scrub planes to add surface quality to cabinet panels, distress tabletops and even thickness boards. With some sweat equity and a flea market smoothing plane, you can create a very inexpensive scrub plane and enjoy a rewarding project.

CLICK HERE to read how:
---
Repurposing a Hock Spokeshave Blade

By Lee Laird
Austin, TX

This month, Lee has a new project repurposing a Hock Spokeshave Blade into a drawknife. In this article he discusses the processes he went through and the tools that helped him along the way.

Click here to read more:
---


This month, we are introducing a brand new column, the "Artisan Toolmakers Corner". At Highland Woodworking, we have a variety of vendors who put a lot of time and effort in handcrafting each of their tools that might one day end up in your workshop. We wanted to give our readers and customers a little background about where their tools are coming from and the toolmakers who are making them.


First up, we are featuring Shenandoah Tool Works based out of Delaplane, Virginia and owned by Jeff Fleisher and Norm Reid. Shenandoah Tool Works currently specializes in mallets and awls, both of which you can find for sale at Highland Woodworking.

CLICK HERE to read more about Shenandoah Tool Works:
---
Shenandoah
Woodworking Mallet

These exquisite Shenandoah Mallets feature steel heads in your choice of either 1 lb. or 1.5 lb. weights. The handcrafted Padauk hardwood handle is designed to be held in one of two positions: "choked up" with the hand at the edge of the steel head when maximum control is required, or near the end of the mallet for chopping out large sections (for example when reducing a background or creating a mortise). The concentrated weight of the mallet head provides a focused force that will make you feel as if the mallet head is doing all the work, not you! Head is made from oil hardened steel, Rockwell 28-32 rating.

CLICK HERE for more info:


---
Shenandoah Birdcage Awl
This beautiful tool with Padauk handle crafted by the artisan toolmakers at Shenandoah Tool Works is as beautiful as it is functional. Ideal for starting and drilling holes, the awl's shaft is hand forged and twisted from 01 steel hardened to R62. The tip is sharpened for starting and boring holes which the square shank then widens through repeated twisting.
CLICK HERE for more info:
---
CLICK ABOVE to watch
our latest Web TV episode
---
Order any of the above 4 books from us during January/February 2015 for 33% off list price.
Click here for more details and to LOOK INSIDE each of the books:
---
CLICK HERE for more details:
KAPEX SALE: Save 10% during February on a Festool Kapex Miter Saw for your workshop

Now's a great time to upgrade your workshop to include a Festool Kapex Miter Saw. Purchase a Kapex from us during February 2015 and we will deduct 10% from its regular price. We're also extending the 10% discount to select accessories related to the Kapex.

CLICK HERE for more info:


---

Woodpeckers New
641 and 851 Precision Woodworking Squares

Woodpeckers has just introduced brand new 6" and 8" Precision Woodworking Squares to augment their already extremely popular model 1281 12" square. Built to Woodpeckers' exacting standards, the two new squares each feature squareness accuracy to less than one thousandth of an inch over the length of the square.

CLICK HERE for more info:


---
Woodpeckers OneTime Tool – MFT Square
Woodpeckers newest OneTIME Tool is the ideal solution for squaring the Festool MFT guide rail and fence. It is purposely designed with features that make it uniquely effective. The Woodpeckers MFT Square has even more uses around the shop. It's perfect to square miter gauges and table saw sleds, sliding miter saws and even for checking assembled casework parts, frames and cabinetry.

DEADLINE to order is Feb. 16:


---
VIDEO RECAP of Chris Schwarz' January Class on Staked Furniture
Last month Chris Schwarz coached 8 woodworkers through the process of building a pair of staked sawbenches in the Highland Woodworking classroom. Here's his blog entry that includes a cool video that captures the energy of the weekend.

CLICK HERE to see the video:


---

Economical Wood Choices for Boat Projects
By Bob Kinsman
Newport, RI

With so much to do in the shop, and so little of the structure that guides professionals, it is difficult to chose and complete projects with good economic inputs or results. Likewise, owning boats can be expensive on the best of days, and downright prohibitive when things go wrong. But with a bit of creativity, research, and adventure, an otherwise fiscally doomed shop project might produce good yield for the boat without stinging the wallet!

CLICK HERE to read how:
---
NEW SawStop Jobsite Saw

The new SawStop Jobsite Saw lets you bring incredible portability, innovative timesaving features and signature SawStop safety anywhere you need it. We expect to have a limited number of saws available to ship beginning in March 2015. Please get your order in now for earliest delivery.

CLICK HERE for more info:


---
SawStop Industrial Saw Now Available Online

Highland has just become one of a small number of stocking dealers authorized to sell SawStop's Industrial Cabinet Saw online nationwide within the 48 states. This is the original SawStop model designed for continuous heavy duty operation in an industrial environment.
CLICK HERE for more info:


---
NEW Leigh Router Table Jig

Leigh's latest new joinery jig is designed specifically for use on router tables. Able to produce through dovetails, half-blind dovetails and box joints quickly and easily, the RTJ400 offers instant adjustment of joint tightness down to a thousandth of an inch.
CLICK HERE for more info:


---
NEW Festool Vecturo
Oscillating Tool System
Festool has evolved the oscillating tool concept to a whole new standard. The Festool Vecturo will become the installer and renovator's best friend, and can provide any woodworker with capabilities, accuracy and efficiency never before experienced with an oscillating tool.

CLICK HERE for more info:


---
Exquisite 4" Marking Gauge
Besides becoming one of the most beautiful tools in your entire shop, this marking gauge handmade in cherry by Jeff Hamilton will outperform any other marking gauge you've ever used. Its cryogenically heat treated blade has been honed to 8000X, and its fingernail grind shape will excel in marking in both grain directions while helping pull the fence tight against your workpiece.
CLICK HERE for more info:
---
Sterling Plane Hammer
At a recent Woodworking in America show we were extremely impressed with these exquisitely-made hammers for adjusting wooden planes, offered by artisan toolmaker Chris Kuehn.

CLICK HERE for more info:


---
TESTIMONIAL:
Our Elipse Dust Mask
I was just in Atlanta visiting family and stopped in your store while in town. Along with a number of other things, I got an Elipse Dust Mask while there.

I just spent about 3 hours wearing it while turning perfectly good wood into sanding dust. It is the most comfortable respirator I've worn (and I've used many). There aren't many products where the advertisement seems to understate the quality of the product, but this mask is one of them.

Please keep reminding people that prevention is much better than treating the health problem afterwards! Thanks for carrying a great line of products including the Elipse Dust Mask.

-John Wolf, Athens, OH

Buy your Elipse Dust Mask today:


---
Flexible Arm Magnetic LED Work Light
Here's an excellent way to cast a powerful light wherever you need it in your shop. Switch-operated magnet mounts to any ferrous surface. 28" flexible arm allows easy aim.

CLICK HERE for more info:


---
Instantly access any article ever published in Fine Woodworking,
now for only $69.99
This new DVD archive contains every article in the 244 issues of Fine Woodworking magazine published in the past 39 years. Easily search and view an entire generation's worth of woodworking wisdom. While supplies last, save $30 off the $99.95 list price.

CLICK HERE for more info:

---
WORKBENCH SALE
Save up to $200
Several models of our ever-popular European and German workbenches are now on sale. Choose the model that fits your shop and budget.
CLICK HERE for more info:
---
WOOD SLICER Testimonial
Ordered one of your Wood Slicer Bandsaw Blades last week for my 14" Delta. It arrived in 2 days. Got a chance to resaw a bunch of red oak today and it cut through the 7in red oak like butter.

Thanks for the super fast shipping and a great product.

-Chris LeLong



Get Yourself a Wood Slicer: