Here's My Woodworking!
By Kelvin Rose
Manchester, NH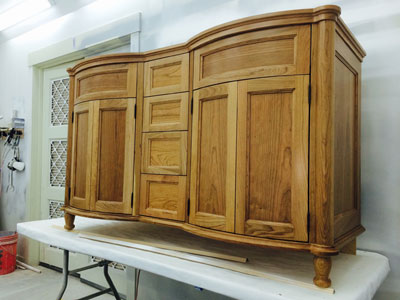 I built this double bowfront vanity out of cherry. It took me about
6 months to build, as it was an off and on type project.
A real challenge.


My love for woodworking started in 9th grade shop class. I built a corner curio cabinet for my Mom and I was hooked ever since. 37 years later I am still working at perfecting my craft.

Over the years, I have worked mainly in the remodeling and maintenance industry. Anything to do with wood has always been a huge interest to me. I have done a few consignment pieces in my own shop but mostly I have made things to give as gifts. My main education came more recently when I worked for a professional cabinetry and furniture company for 4 years. As projects became scarce, I found myself woodworking back in my own shop and working full time in the maintenance field again.

I have recently acquired a nice lathe that I rebuilt and I have been exploring and developing my turning skills. That is probably the thing I love most about woodworking. There are so many different fields to explore, from turning to cabinetry to furniture and on and on. I have been working on developing my skills in box making and the many different types of joints that can be involved. I am learning to cut precise dovetails. There are so many helpful videos on YouTube .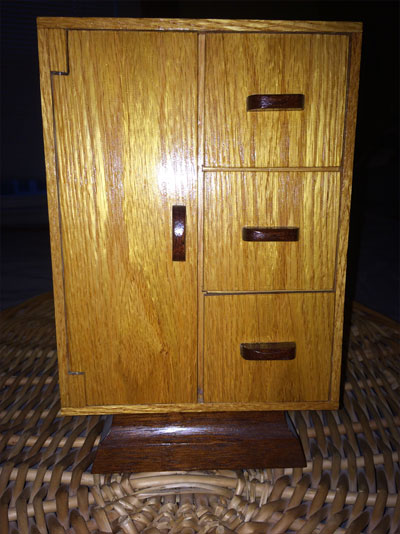 Jasmine's Jewelry Box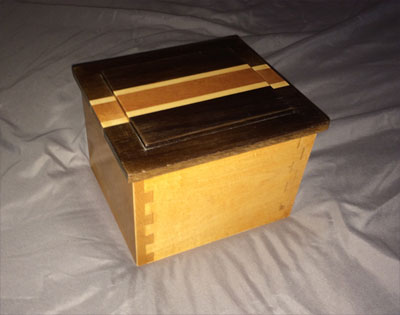 Rita's Button Box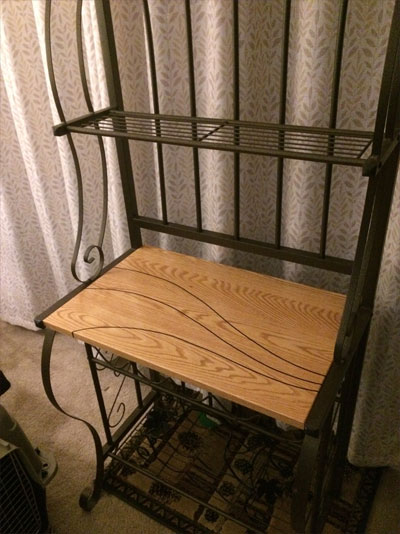 Doug's Baker's Rack
---
Kelvin can be reached directly via email at coffeeman20386@comcast.net .
Return to the Wood News Online front page
Click the images below to visit some of our most popular tool departments
| | | | | | | |
| --- | --- | --- | --- | --- | --- | --- |
| | | | | | | |
| Finishing | Books | Clearance | Festool | Planes | Sharpening | Wood Turning |
Highland Woodworking
1045 N. Highland Ave. NE
Atlanta, Georgia 30306
Tel. 800-241-6748
Email us at email@highlandwoodworking.com
Visit us on the web at www.highlandwoodworking.com
Copyright © 2017 Highland Hardware, Inc.

Errors regarding pricing and specifications are subject to correction.
SOME SALE QUANTITIES MAY SELL OUT and become unavailable at the advertised price.