NEW Kreg Accu-Cut Accu-Cut XL and Accu-Cut Expansion Pack
The Kreg Accu-Cut™ Circular Saw Guide Track System makes it extremely fast and easy to crosscut, rip, and make angle cuts in plywood and MDF panels into smaller sections with absolute accuracy.

With the NEW Accu-Cut XL and Accu-Cut Expansion Pack you can expand the cutting capacity of your circular saw and make cuts up to 100" in length.
Flip Through Our NEW Winter Woodworking Catalog
Flip through some great woodworking gift ideas in our new Winter catalog. You can click on any product number in our online flip catalog to go straight to our web page for that item.
Click here to flip through
Tormek T-4
Bushcraft Limited Edition
Get unsurpassed quality, versatility, edge positioning accuracy and repeatability when grinding, sharpening and honing just about every tool in your shop and home.

While supplies last, get a free SVM-45 Knife Jig, and an SVA-170 Axe Jig with your Tormek T-4!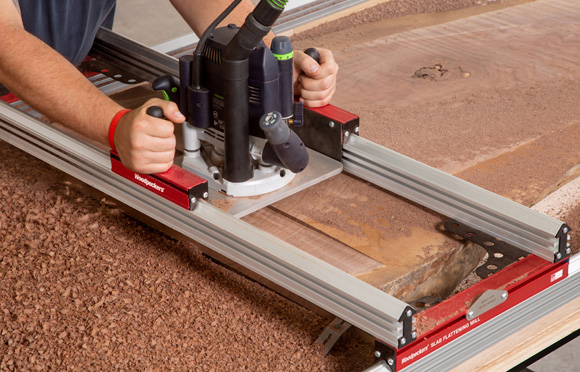 Woodpeckers Slab Flattening Mill
Woodpeckers Slab Flattening Mill (along with your router) lets you accurately and easily flatten oddly shaped and oversized slabs right in your own shop.
Click here for more info