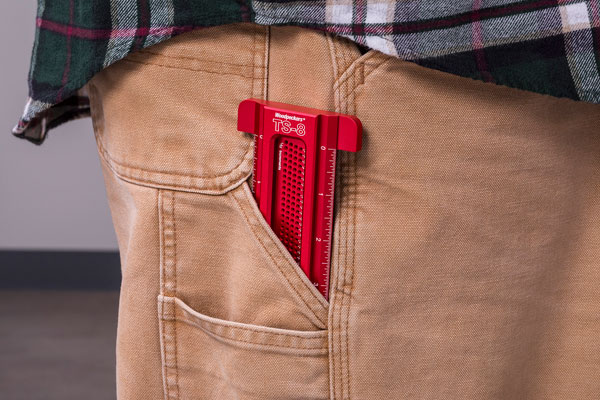 Woodpeckers OneTIME Tool Pocket T-Square
This handy Pocket T-Square simplifies joinery layout and delivers exceptional accuracy. Whether you're laying out mortises, tenons, and rabbets or marking the location of hinges and other cabinet hardware, this tool ensures the precision you need and even fits in your pocket!
NEW Leigh VRS1200 Vacuum & Router Support for Porter-Cable 4200 Series Dovetail Jigs
This tool puts dust collection functionality onto the jig, freeing your router from bulky hose connections. Along with dust collection, the VRS provides additional router support across the full width of the jig. Its thoughtful design moves up and down with the templates, so there's no re-positioning as stock thickness changes.
Pre-order for shipment in February 2019
SAVE 10% on the SuperMax 16-32 Drum Sander + More
The SuperMax 16-32 Drum Sander will make big sanding jobs go much faster with less effort and superb results.
1-1/2 HP motor allows you to flatten and smooth stock up to 32" wide. Includes 2-year warranty.
Order Now
Limited Time Offer
Tormek T-4
Bushcraft Limited Edition
Get unsurpassed quality, versatility, edge positioning accuracy and repeatability when grinding, sharpening and honing just about every tool in your shop and home.

While supplies last, get a free SVM-45 Knife Jig, and an SVA-170 Axe Jig with your Tormek T-4!