Cut Two Dovetails and Call Me in the Morning
by Bob Rummer
Lawrence, KS
Have you ever had one of those days at work? It is 4:00 AM and I can't sleep. My eyes popped open and now my brain is starting to think about all the things on my schedule for the next workday. Should I try to roll over and force myself to sleep? Maybe I should take a pill. Or maybe I should just head out to the woodshop in my slippers and bathrobe...hmmm.

Three hours later my wife pokes her head in the door of the shop. She had looked around the house for me, checked the TV room, the kitchen, the garage-- and then saw that the lights were on out in the shop. There she was with a fresh cup of coffee—and there I was happily lapping the sole of an old block plane. Back and forth, round and round, focusing on getting it flat and shiny.

This whole episode made me think about how woodworking relates to our mental health. For many of us woodworking is a chosen leisure activity that we take up because it makes us "feel good." There may be challenges, frustrations, and hard work involved but overall woodworking makes us happy. Now, I am not a psychologist, but I have read a lot of scientific literature on this topic and would like to share some general perspectives on woodworking and your mental health.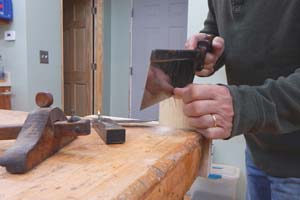 Fig 1. I think I am feeling better already...
First, woodworking is what is called a "whole-brain activity." There are some things people do (like recognize faces) that involve brain activity in a very distinct part of the brain or that are only associated with one side of the brain. For example, the general concept that your right brain is more active with sensory inputs, emotions, and creativity while the left brain is more engaged in number-crunching and logic. Think about (oops, there goes your left brain!) what happens in woodworking. I am doing focused visual work, using hand-eye coordination, integrating senses such as sound, touch, and kinesthesia (feedback from my muscles). I am also being creative and thinking about design, finish, and color; and employing spatial reasoning to imagine how a half-blind, mitered dovetail fits together. I am also measuring and doing math in my head, converting fractions and adding in allowances for imaginary things like saw kerf. When you do woodworking you use your whole brain; left, right, front, and back and all the wiring in between. This is generally a good thing for mental health. Whole-brain activity tends to keep all the neurological wiring functional and keeps dementia at bay.

A recent study looked at how "doing" art affects your brain differently than just "seeing" art. The researchers had two groups of retirees—one group participated in a 10-week art appreciation class in a museum, the other group participated in a 10-week art class making their own artwork. Then the researchers took pictures (functional MRI) of what parts of the brain were active. They found that actively doing art generated more overall brain activity and connectedness than just passively looking at art. They also found that changes in brain activity were directly correlated with improvements in something called "psychological resilience"—basically your ability to handle stress and adverse situations. This finding supports the idea that a well-connected brain is a healthier brain and contributes to a healthier person.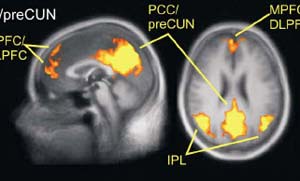 Fig 2. A brain scan of someone engaged in art-making shows
areas of brain activity (from Bolwerk et al. 2014)
Creative activity not only helps you maintain a healthy brain, but it can also be used to help deal with a wide range of daily challenges. The field of art therapy has been used to address chronic pain, traumatic brain injury, stress and anxiety issues, depression and other types of mental disorder. For example, there is a woodworking store in Norfolk/Virginia Beach that runs a Woodworking for Veterans program to help the physical and emotional rehabilitation of wounded and injured military service members. Studies of art therapy have found that art-based activity "...are of high benefit to psychological and social recovery particularly in areas of self-discovery, self-expression, relationships, and social identity." Basically the science is finding that creative activity really has positive health benefits. (Do you think my health insurance company might pay for sandpaper?).

Here are a few other mental health prescriptions to consider:
Are you consumed by a difficult problem or tough challenge? Research has shown that engaging in "mind-wandering" with an unrelated and undemanding task can help your brain find creative solutions to the original problem. Take a break from your work tasks, go out to the shop, and rub out a topcoat of lacquer. Between the fumes and the mind-wandering you might discover an answer to the grand challenges of life!



Fig 3. French polish on a black walnut mid-century credenza -
round and round, and I've got a peaceful easy feeling.



Are you feeling frustrated and ineffective at work? One of the key mental health benefits of woodworking is enhancement of self-esteem. With woodworking, you are in charge, the project comes together under your direction, the final result is praised by others and you receive the intrinsic satisfaction of a job well-done. I just built a birdhouse with my 3-year- old grandson. His first comment at the end of the project was, "Where's the bird?" Imagine his self-esteem when he sees the first bird land on the perch that he assembled.


Are you dealing with personal relationship issues? Think about building a woodworking project for the other person. One of the mental health concepts at play here is called catharsis—working out issues through a creative process. As you are working on design you are thinking about what the other person wants or needs. As you put in time on a project you are giving of yourself to another. Woodworking is almost always about other people if you think about it.


Are you feeling a little down or depressed? Studies like the one cited above show that art-making elevates mood. Find a nice piece of wood with a wild and beautiful grain pattern. Use some rubbing oil finish and bring out the natural gorgeous colors and figure. That's sure to make you smile.


Now like any proper medication, there is some fine print on the label. A standing safety rule for shopwork is that you don't work in the shop if you are: sick, tired, distracted, dizzy, stressed, or hurried. If you are not in a condition to be able to focus and work carefully you need to be very selective about your prescribed mental health shop tasks. Pick something that is inherently safe like sanding, painting, or finishing. Use some time to polish the rust off your power tools or sweep up and organize. I have an "odds and ends" bin that collects all the spare nuts, bolts, screws and fasteners. That needs to get re-sorted every now and then. Another great use of mental health shop time is in planning and design—sketching out the next project or making a mockup from cardboard (using blunt-tipped scissors of course). Common sense prevails and any potentially hazardous shop task should start by asking yourself if you can do it safely.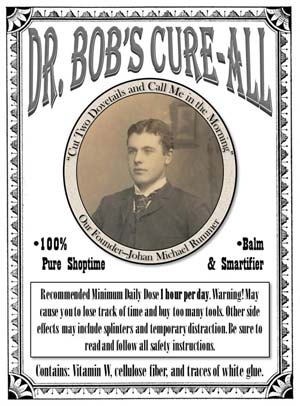 Fig. 4: Dr. Bob's Amazing Miracle Tonic and Cure-All
To draw this to a close, we all like to spend time in the shop. Science is now proving that woodworking is actually good for us. It is, at a very fundamental level, a whole-person activity that affects us mentally and physically. Woodworking can help heal and nourish our minds and bodies. The next time someone asks why you are spending so much time in the shop—tell them you are just getting your recommended daily allowance of Vitamin W (wood). What is your daily dose of shoptime? How does your woodworking affect your health?
---
Bob Rummer lives in Lawrence, Kansas and is a part-time woodworker. You can see his shop and some of his work at www.JRummerSons.com .