Welcome to a special "Tips From Sticks-In-The-Mud Woodshop." Jim has been taking a break from his regular Wood News column, so we were very excited to hear he had some thoughts to share on the Bora Centipede. Take a look below to read what Jim has been up to lately.

I am a hobbyist who loves woodworking and writing for those who also love the craft. I have found some ways to accomplish tasks in the workshop that might be helpful to you, and I enjoy hearing your own problem-solving ideas. If, in the process, I can also make you laugh, I have achieved 100% of my goals.
Tip #1: Using the Bora Centipede in the Sticks-In-The-Mud Woodshop
June 30, 2020:

I needed a win.

I have been on an extended drought in my shop. I started a round stool project but didn't finish it because of a challenge with sanding a curved surface. I started a stovetop tray project but couldn't finish because of a design challenge. Now I've figured out that problem and just need to assemble it, complete sanding and apply finish. "Just."

I started a stool for my wife's bathroom, and got the parts cut out, but never began the joinery. I needed a project that I could start, finish and finally say I had completed something. My wife, Brenda, has been wanting a swing in this certain spot on our lower deck, but there is very little room there. She came up with the idea of a one-man swing.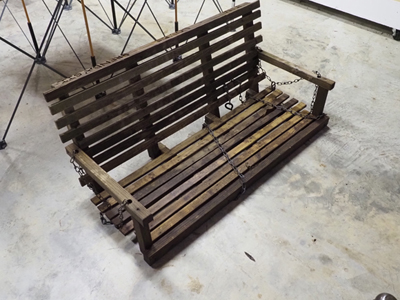 Figure 1 - About a thousand years ago (Sorry, Steve) I bought a red
oak swing. It was nothing special, it had no style, but it would swing.
Well, the red oak didn't stand up to the weather, but, before it fell
apart, I copied the dimensions and began to make my own swing
from treated pine. Once it weathers, it looks about as good as
any outdoor wood.)
My new 4' x 8' Bora Centipede needed a workout, so I stretched it to its limits and went looking for a sheet of plywood to place on top. What? What kind of woodshop doesn't have a full sheet of plywood? That's OK, it's going to be a one-man, well, one-woman, swing anyway, so a partial sheet will give me all the flat surface I need.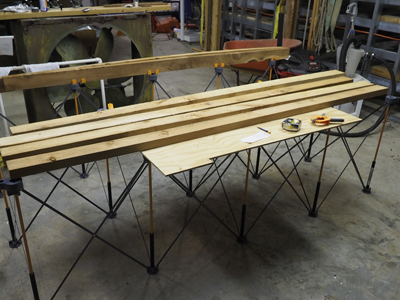 Figure 2 - A scrap of plywood provided enough surface area
to work this small project.
The included dog-style hold-downs clamped the sheet in place and it didn't budge during the entire project.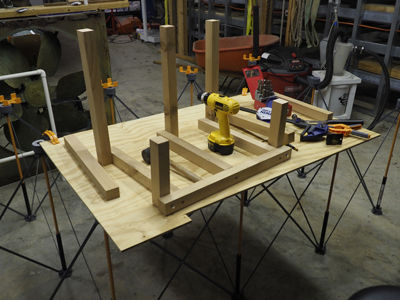 Figure 3 - Don't discount the plastic dog-hole holddowns that come
with the Centipede. These hold tight! Rough cedar soon became
smooth cedar. On to rounding over!
I want to install the Centipede's risers, because I'm tall, but, tonight, I just want to get to work and get this job done. Did I mention I need a win? I started with material selection. While that seems obvious, every one of these I'd ever made was constructed from treated pine. One even resides in Kentucky.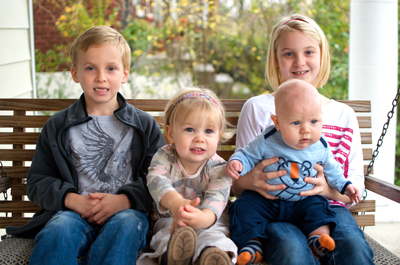 Figure 4 - All of our grandbabies in one place,
sitting on the swing their Pater made.
Treated pine weathers great. It's easy to work. It still looks good after 25 years in South Mississippi heat, humidity and tropical cyclones (they all survived Katrina). They even look good enough to be stolen. Brenda was on the bank of the bayou one day and saw one going up the bayou in a jon boat, along with another, fancier swing, also presumably stolen. Not wishing to populate Hancock County with free woodworking, I quit putting them in the yard. I went to the wood storage to see what was available. Plenty of treated pine. No, this "win" needed something slightly special. I had some rough cedar from the grandbabies' round picnic table project.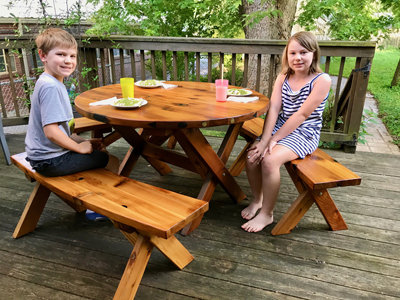 Figure 5 - The round cedar picnic table is fully to the
youngest grandbabies' liking.
It was a simple matter to surface it smooth on four sides, rip the 2x4s exactly in half, then start making pieces. I took the dimensions I'd originally obtained from an oak swing I'd purchased (which subsequently rotted), keeping the seat depth and back height and reducing the seat width. Did I ask my wife to pose for measurements for the seat? Do you think I'm stupid? I measured myself and added 40% for ample sitting room while not consuming too much space in the narrow location she wanted the swing. I've envisioned a thousand more uses for the Centipede since then. I've been doing some fixing up at the office, where I don't have a worktable, so, it's a natural there. I frequently work on the picnic table of our lower deck at home, but the Bora Centipede gives me an alternative to that, especially when I'm using a Festool sander, sanding under the First Up tent. Of course, I'll need to remedy that problem of not having a full sheet of plywood, but the home center never runs out of CDX, do they?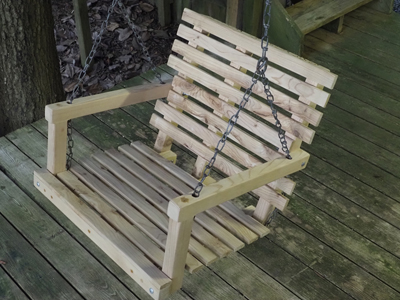 Figure 6 - I think the final product looks pretty nice in cedar.
It's hung, but Brenda hasn't seen it yet.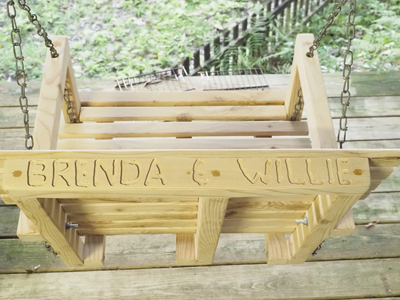 Figure 7 - Brenda has already told me she wants our dog, Willie,
to sit in the swing with her, so I engraved it with their names.
Tip #2: Collapsing the Bora Centipede
In the YouTube videos for the small Bora Centipedes I saw people reach across diagonally and pull the two corners toward each other and the Centipede collapsed effortlessly. I've tried a couple of times to get my 4' x 8' Centipede to collapse "effortlessly" and failed. Miserably, as the saying goes.

Besides, I don't have an 8+ foot reach. Though I was dimensioning and assembling Brenda's swing project on the Centipede in the area where I usually apply finish, all of my Festool sanding equipment is in the vicinity of the table saw outfeed table. I'd have been working on the swing there from the beginning except that the area is clogged with the previously-described unfinished projects (I just gotta do something about that!).

I put the tools and scrap of plywood away, stored the dog-hole hold-downs, and began to dread trying to collapse the Centipede to store it.

I made A's in Trigonometry in college. In Air Force aptitude tests on spatial imagination my scores were off the charts. Yet, this process was kicking my behind.

I pictured the smaller units in my mind and tried to replicate the process by using a wall to act as my "holder" for diagonal compression. Didn't work. Then, like a bolt of lightning, an idea hit.

I turned the Centipede on its side and it all but folded on its own. Voila! Space is not a challenge for this technique, because, on its side, it consumes less room than when it's upright. Problem solved!

Shortly after I submitted this column for publication, Bora Tools issued a YouTube video addressing the easiest way to collapse the Centipede. While their method is easier, if you have the full-sized Centipede and aren't tall, you may find my technique easier. Click below to view the Bora Tools video.
DISCLAIMER: Bora Tools donated the Centipede for use in my shop.
Return to the Wood News Online front page


---
Jim Randolph is a veterinarian in Long Beach, Mississippi. His earlier careers as lawn mower, dairy farmer, automobile mechanic, microwave communications electronics instructor and journeyman carpenter all influence his approach to woodworking. His favorite projects are furniture built for his wife, Brenda, and for their children and grandchildren. His and Brenda's home, nicknamed Sticks-In-The-Mud, is built on pilings (sticks) near the wetlands (mud) on a bayou off Jourdan River. His shop is in the lower level of their home. Questions and comments on woodworking may be written in the comments section of each tip in the Highland Woodworking Blog. Questions about pet care should be directed to his blog on pet care, www.MyPetsDoctor.com. We regret that, because of high volume, not all inquiries can be answered personally.