Click on any picture to see a larger version.
Somewhere in the Hundred-Acre Wood, about halfway between Pooh's house and Piglet's house, is The Thoughtful Spot. A place out of the wind with a log to sit upon and think about what to do today. Pooh thinks a lot, and even though he is a Bear Of Very Little Brain, he finds his way to deep truths like, "I always get to where I'm going by walking away from where I have been."

In the January 2021 "Show Us Your Workshop" column, Ray Pugh shows us a picture of his "pipe smoking and thinking spot" — an overstuffed chair next to the pellet stove in a corner of his eastern Washington shop. My thoughtful spot is Mr. Francis' folding lawn chair. Hugh was my 90-year-old neighbor in Alabama. He shared a lot of wisdom with me, like, "Keep the parts, you will find a use for them someday" or "Prune the muscadines and enjoy the wine." He sat in this lawn chair in his shop/mill house while we watched the gristmill rumble through another bag of corn. He gave me perspective on life. I have kept his lawn chair in my shop, and I pull it out on nice mornings when the shop door is up to sit and think and enjoy a cup of coffee.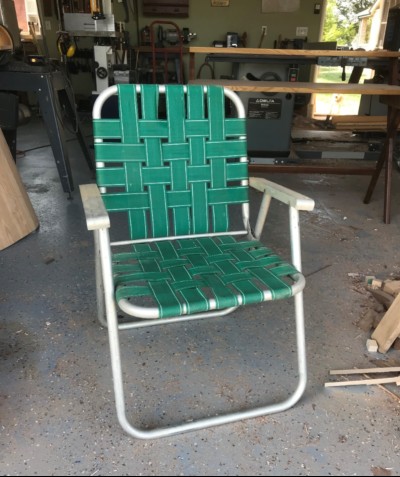 Figure 1. Mr. Francis' chair in my thoughtful spot.


We all need a thoughtful spot, somewhere to step out of the activity and let our minds wander. A place to find perspective and nurture dreams. The writer C.S. Lewis observed that we live our lives in one of two states — Enjoyment or Contemplation. You can be doing, or you can be thinking about doing. You can't do both at the same time. So this morning I am taking a break in my woodworking, stepping back from it, sitting in Hugh's lawn chair, and seeing what new perspectives I might find.

It's really quiet in the shop right now. The only sound is the ringing in my ears from years of routers and chainsaws. The tablesaw sits silently, the drills are in their charging cradles soaking up power for the next task, and the handtools are lined up on the shelf. Everything seems like it is waiting for something. I can hear the world outside moving by, traffic on the street, somebody down the block is mowing their yard, but in the shop all is still. The video has been paused while the craftsman steps away.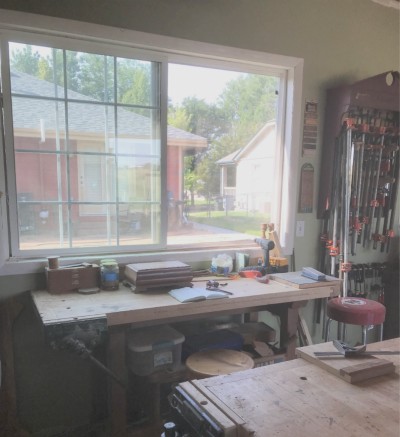 Figure 2. All is quiet in the morning shop.


I am alone this morning surrounded by people. The job queue on the wall lists customers that are waiting to see how their ideas will come to life in furniture or special boxes. Somebody's ABC gum is stuck under the edge of the big workbench from its time in the Des Moines Public schools. How many students sat around it learning about woodworking? I can see my shop classmates from junior high sitting at a similar workbench in 1972 — Bud, Jimmy, Bill, Jeff. I wonder if they continued to make things? My grandfathers' tools hang on the wall and my great-grandfather's tool chest sits on the floor. The drill press was my dad's and like most of his tools came from Sears. We were a Craftsman family. Dad taught me how to use tools, how to design things, how to work through problems. A beautiful moving filletster plane sits in the plane cabinet. On the heel it is marked with the name of one of its owners — A.H. Burrage of Norwich. I wonder what Mr. Burrage made with this tool? People are all around me in the shop. They have taught me, inspired me, passed on their tools to me. Pooh said, "If there ever comes a day when we can't be together, keep me in your heart, I'll stay there forever." People matter.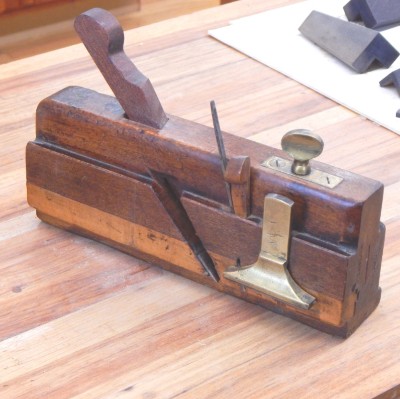 Figure 3. Mr Burrage's moving filletster plane made by
Griffith's in Norwich, England.


There is a palpable feeling of deep time in the shop. A 1920's Frederick Loeser side table sits in pieces on the bench waiting for some new veneer and refinishing. The tag on the bottom says, "In Every Detail the Finest Retail Establishment in Brooklyn." This piece was originally sold before the Great Depression and my task is to make it like new again. Over on the wood rack, just about every piece of lumber started growing before I was born. Some even bear circular sawmill tracks showing they were processed in the late 1800's. Like a wine cellar with rows of vintage bottles, I know the history of most of the pieces of wood. There's some chainsaw milled white oak from a tree that came down in Hurricane Opal in 1995, matched planks of walnut sawn from a tree in Kansas, just a bit of catalpa lumber and some small pieces of Honduran mahogany from Grandpa Burnham. Some walnut that Grandpa Rummer milled for picture frame stock. Some of the seedlings that turned into my lumber probably sprouted in the 1700's. You can almost hear the stories spilling out of the lumber rack, tumbling over each other, "Let me tell you about the time..."


Figure 4. Every piece of wood has a story to tell.


On the opposite wall of the shop my handtools rest in the sawtill and the plane till. My bench planes are all Stanley's from the early 1900's. The molding planes are mostly British — Alex Mathiesen and Griffith's - and there are some J. Weiss German smoothing planes. Tools that are twice as old as I am and still going strong. How many craftsman have come and gone in all that time?

But as I sit in Hugh's chair and think about it, I can see the timeline stretching out into the future. The Loeser side table that I am working on will go back to its owner ready for another 100 years. My tools that have lasted 150 years will be passed on to someone else (I wonder who?) and will keep on working wood long after I am dust. Trees that are shading my walk in the woods today will be lumber and furniture and art in the years to come. This point in time, the present, just happens to be a place where wood from Alabama and tools from England and a woodworker from Kansas meet in Colorado for a brief moment and everything is changed. Pooh leaning over the bridge rail said, "Sometimes, if you stand on the bottom rail of a bridge and lean over to watch the river slipping slowly away beneath you, you will suddenly know everything there is to be known."

My coffee cup is almost empty, and it is time to bring the shop back to life, to step back into Enjoyment instead of Contemplation. I find one last thought — what is woodworking? A job, a hobby, an activity? I think woodworking, the verb, is me. The shop is only alive when the craftsman steps in. The tools only do what the woodworker directs them to do. The actual thing that is happening when you work in the shop is that you are pouring yourself into a little bit of wood to create something. The thing you make is like a picture on the wall that captures an image of you at work, but the work itself, that is wholly you — alive, creating, giving. "When you are a Bear of Very Little Brain, and you Think of Things, you find sometimes that a Thing which seemed very Thingish inside you is quite different when it gets out into the open and has other people looking at it." Time to fold up Hugh's chair and turn on the saw.

References

Lewis, C.S. 1945. Meditation in a Toolshed.

Milne, A.A. 1928. House at Pooh Corner.

Milne, A.A. 1926. Winnie the Pooh.


---
Bob Rummer lives in Colorado and is a part-time woodworker. He can be reached directly via email at rummersohne@gmail.com. You can see his shop and some of his work at www.JRummerSons.com.