Here's My Workshop!
By Gene Adcock
Encinitas, CA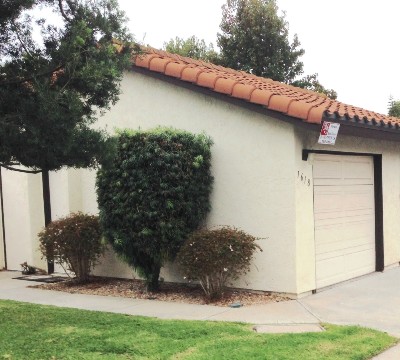 Figure 1 - The outside of my convertible garage workshop.
Woodturners are an adaptable lot. As an example, when a woodturner (me) buys a highly regulated 55+ California condo near his "West Coast" daughter's family he still figures out a way to convert the 12' x 21' single-car garage (that MUST be used to park a car) into a daytime woodturning shop.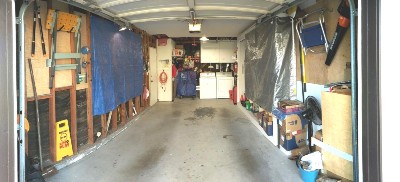 Figure 2 - The usable parking space is limited to 12' x 18'
(9.5' door opening). Backend has washer and dryer,
plus electrical closet.


My solution was a convertible shop with a midi lathe on wheels, fold down workbench, between-the-studs racks for gouges, portable lighting and fans. It takes me about five minutes to convert the car garage to an operational woodshop and when finished for the day, about 20 minutes to fold, roll and re-shelve equipment and supplies and clean up shavings for re-parking the car back into the garage.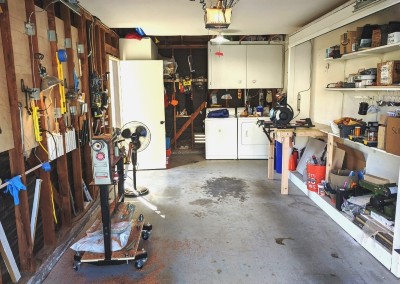 Figure 3 - Here is my one-car garage converted to a functioning
woodturning shop. Midi lathe and turning tools on the left,
fold-down bench with grinder and supplies on right.


Since the left side of the garage was unfinished I was able to "insert" turning tools, chucks, calipers, etc. between the studs to avoid infringing on any garage space for our car. When ready to turn, I simply wheel the midi lathe from the back of the garage (next to the washer) into position, plug it into the extension cord I mounted on the wall and everything I need is within easy reach for hours of woodturning fun.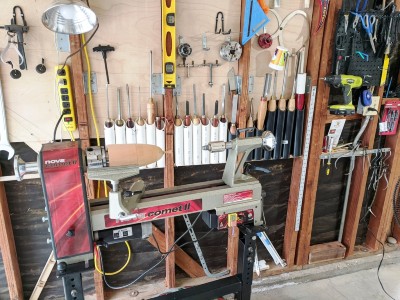 Figure 4 - Turning side of garage with lathe, chisels, lighting,
calipers, chucks, etc.


The right side of the garage had a large "cabinet" with sliding doors. I removed the cabinet door sliders, cut away a section of shelves to install a fold-down work table and reinforced the shelves to support equipment and supplies (Figure 5). Note that the bench grinder slides over from a same height storage shelf so I never need to lift it (and yes that is my package of beef jerky on the shelf above the grinder...haha).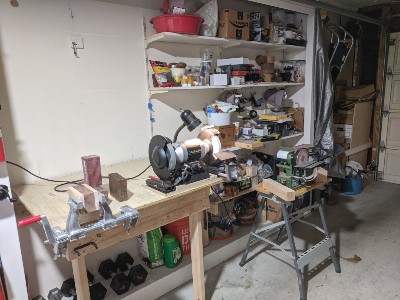 Figure 5 - Supply Side of converted garage-shop has
Fold-Down Work Table with slide over grinder, portable vice,
shelves of supplies and pull-out sander.


When the day is done and it's time to park the car back in the garage it takes me about 20 minutes to sweep up, and return all equipment back to storage. As a last step I hang a tarp over both side walls (Figures 6 and 7) so it appears to be a normal garage when the door opens.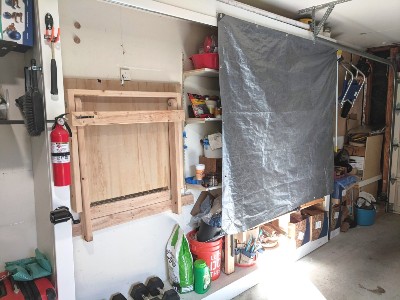 Figure 6 - Supply side with work table raised to wall and
equipment/supplies reshelved and covered.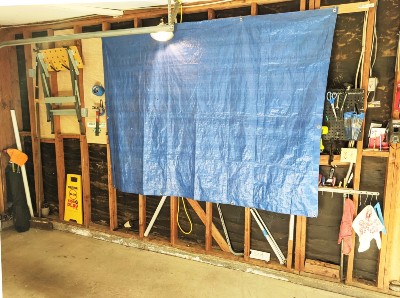 Figure 7 - Turning side with lathe removed and chisels,
chucks, etc, covered.


While the convertible condo garage shop is small and doesn't have all the power equipment of my Maryland shop, which was featured in the February 2020 issue of Wood News Online, I do get to turn some beautiful California wood like olive and avocado (Figure 8). And best of all, I can convert the garage into a "Craft Room" for when my West Coast grandkids come over to visit (Figure 9), so this convertible adaptation works for all of us!


Figure 8 - Local California olive wood turned hollow
forms and avocado turned bowl.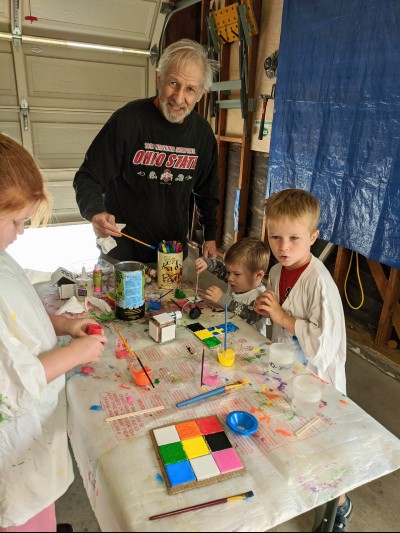 Figure 9 - PopPop's convertible "Craft Room" for the grandkids!
---
You can email Gene at turneroftruro@gmail.com.
Click the images below to visit some of our most popular tool departments
| | | | | | | |
| --- | --- | --- | --- | --- | --- | --- |
| | | | | | | |
| Finishing | Books | Clearance | Festool | Planes | Sharpening | Wood Turning |
Highland Woodworking
1045 N. Highland Ave. NE
Atlanta, Georgia 30306
Tel. 800-241-6748
Email us at email@highlandwoodworking.com
Visit us on the web at www.highlandwoodworking.com
Copyright © 2021 Highland Hardware, Inc.

Errors regarding pricing and specifications are subject to correction.
SOME SALE QUANTITIES MAY SELL OUT and become unavailable at the advertised price.