Recently, the wife insisted, and of course I agreed, that we leave all the yard work and house maintenance of our old residence and head for a 55+ community that was closer to family. But what about my entrenched garage workshop? Well, the wife found a "must have" attached villa with walk-out basement that had a 600 square foot back room that she (and the realtor) deemed a "perfect shop space." Yes, if one ignores the back room's narrow access door, coarse grainy flooring, exposed cement walls, pathetic electrical layout, and nonexistent ventilation. No matter, contract was signed and I had the task of whipping this "perfect space" into my perfect woodworking shop. So here's my story of how I went from this "space" the way we first saw it in Figures 1 and 2 to my perfect woodturner woodshop (yep, this is the same room) shown in Figures 3 and 4.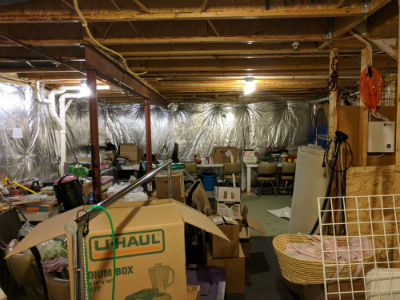 Figure 1 - Main "Shop" Area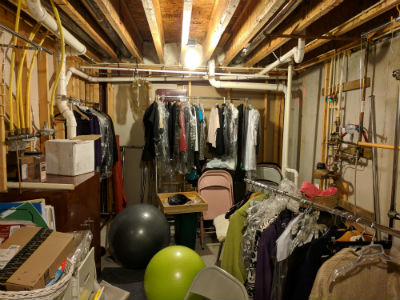 Figure 2 - Side "Shop" Area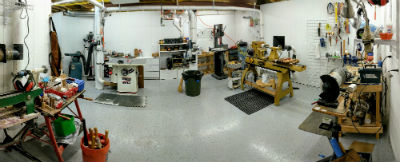 Figure 3 - Main Area of New Shop

Figure 4 - Side Area of New Shop


Where to begin? Let's skip any explanation of the tedious packing up of the old shop shown in Figures 5 and 6.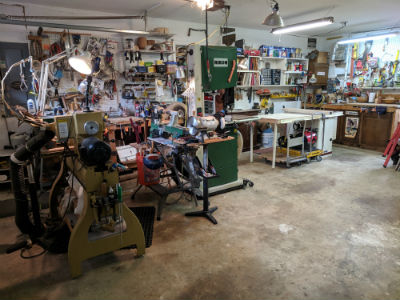 Figure 5 - Old Garage Shop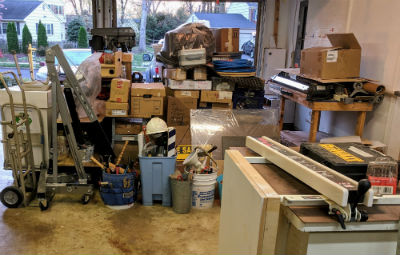 Figure 6 - Packed up for move


I wanted to skip the burdensome phase of storing the equipment and supplies, while I built the new shop.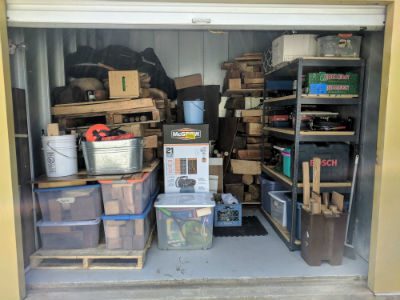 Figure 7 - Rented storage unit for supplies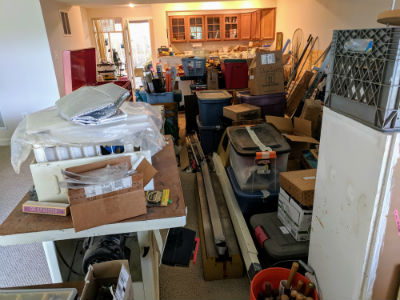 Figure 8 - Basement rec room storage area
New Space -- Opportunity to Rethink Shop Environment
Moving a shop creates a golden opportunity to rethink the shop ecosystem for a comfortable and safe working environment. Like an efficient kitchen, the essential lighting, power and ventilation environment is optimized for trouble-free meal production. Likewise, the new shop essential dust control, ventilation, lighting, room access and power requirements must be given priority consideration for trouble-free woodworking. For example, I made sure that my new shop has a built-in PVC pipe dust collection system, an inline exhaust fan unit, a ceiling air filtration unit, eight foot long LCD overhead lighting strips (x8), 48" wide double access doors, and a 100 amp subpanel linked to four 220v outlets and 18 - 120v outlets with another eight outlets linked to the house main panel (can't have too many outlets). These essentials provide the ideal skeletal components to equip my shop for comfortable and trouble-free woodworking operation.

Now, there is no way I was going to do all this nifty structural installation over an ugly concrete basement floor. So, my first step was to prep the floor for an epoxy coating, then invite two buddies over to help epoxy paint the shop floor (Figures 9 and 10). Turned out great!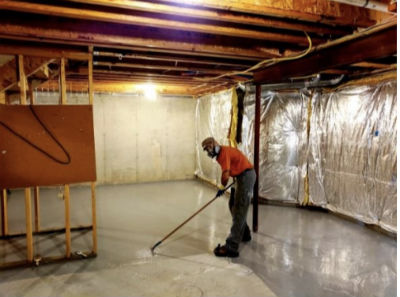 Figure 9 - Painting epoxy on shop floor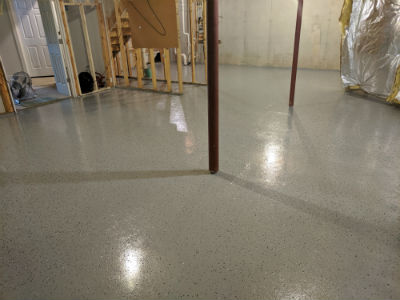 Figure 10 - Shop floor finished with epoxy coating


The next step was to determine where to station each piece of power equipment to optimize work flow, minimize noise to adjacent neighbor's wall, and locate outlets. Figure 11 shows my configuration with most of the heavy and noisy equipment near our villa's outside wall. The framing support for the upstairs (seen in left portion of Figures 9 and 10) was turned into a double-walled enclosure for the noisy dust collector. The air compressor is stationed in the farthest corner to the outside wall of the shop, and other noisy tools, like the planer, are stowed on roller skids for moving (to outside patio if necessary).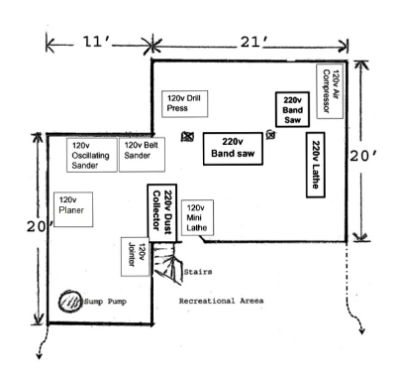 Figure 11 - Power Tool Configuration


Having a carefully planned power tool arrangement allowed for a serviceable electrical outlet installation. This phase of the project required framing my basement walls and pulling cable for a 100 watt subpanel. This "mature" woodworker contracted both of these grueling tasks. Figures 12 and 13 show the framing and cable installation for the new shop.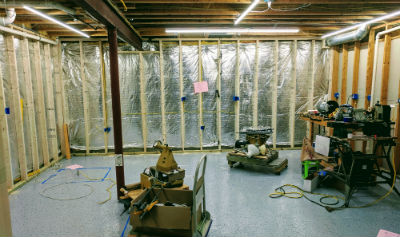 Figure 12 - Framing basement walls in new shop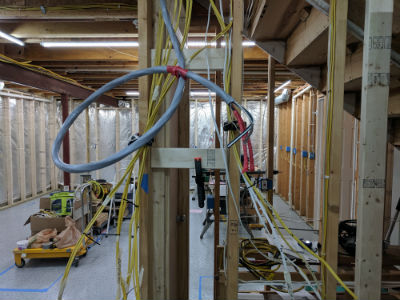 Figure 13 - Cable for subpanel and outlets


Next, I installed the overhead air filtration system, PVC piping to the dust collector (housed in a double-walled room under stairs), and contracted for an exhaust fan venting system with an unnoticeable exterior outlet (on the underside of a bay window) that conforms to community architectural rules. With the floor, lighting, wall framing and electrical installed, I was in the home stretch! All that remained between my plans and an operational workshop was wall facing and painting, moving the equipment into place and hooking up the dust collection system. Wahoo! Figure 14 shows equipment being moved into place. Figure 15 shows a view of the new shop through the double-door access.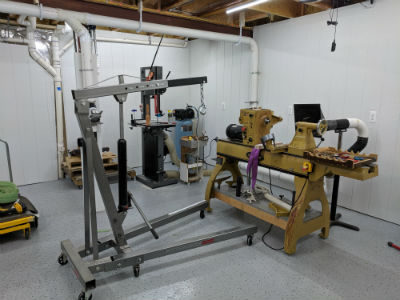 Figure 14 - Hydraulic lift to move heavier equipment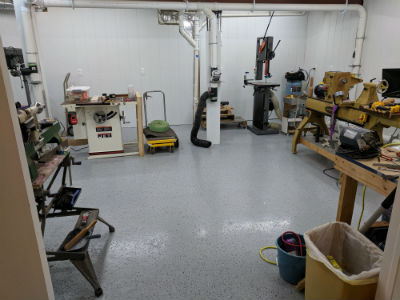 Figure 15 - Shop view from entrance doors
Sequencing Helps!
The sequencing of this shop construction project was actually developed in reverse, from what I needed and wanted to what I had to do to get there. Project management steps were sequenced as follows: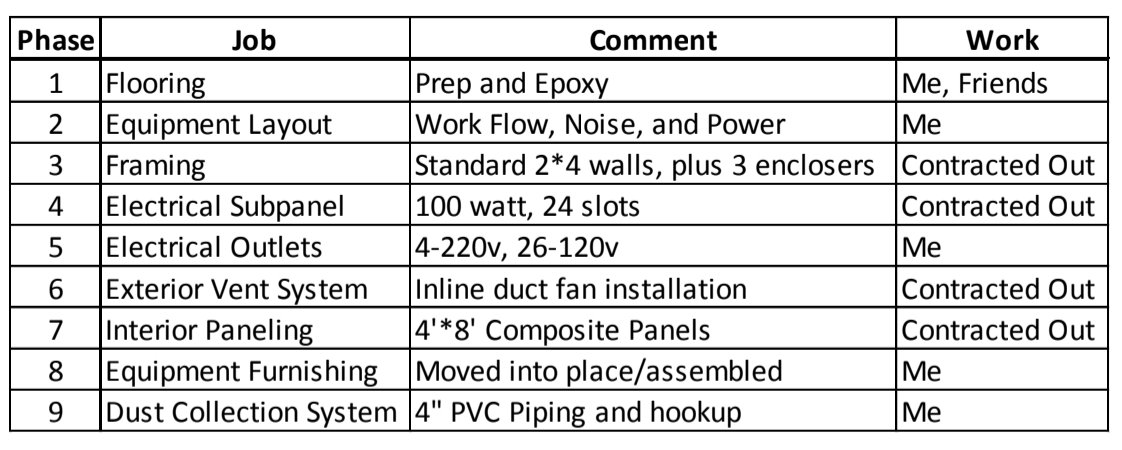 Figure 16


Yes, this was a huge project. And yes, my wife was right (as always...of course). This space turned out to be a "perfect shop space". I was able to construct this space to enjoy every day of woodturning and to last the rest of my woodturning days.

---
You can email Gene at turneroftruro@gmail.com.
Return to the Wood News Online front page