Here's My Workshop!
By Beomsuk Ko of Kobeomsuk Furniture
Gwangju-si, Korea
Kobeomsuk Furniture is a new furniture workshop that I opened in 2017. We provide custom-made furniture and woodworking education. Our workshop is located on a mountain an hour away from the center of Seoul. It is located in a conservation area where development is strictly restricted due to Namhansanseong Fortress (World Heritage). Tired of the busy city life, we found refuge in nature. We wanted to feel and enjoy the rising and setting of the sun and the changing seasons, and we found the right place and set up a workshop.

The space is about 1076 square feet and divided into a machine room, a hand tool room, and a showroom. We also have a prefabricated warehouse outside the building, where lumber is stored. When we first conceived the workshop, we tried to isolate the noise by thoroughly separating the machine room and the hand tool room.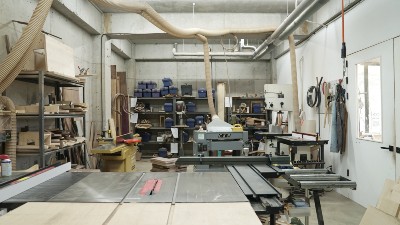 Machine Room



The dust collector was placed in a small room inside of the machine room to minimize noise. It was possible to adjust the dust collection control box, which connected several machines together, by opening and closing it. We got the idea for this system while watching YouTube.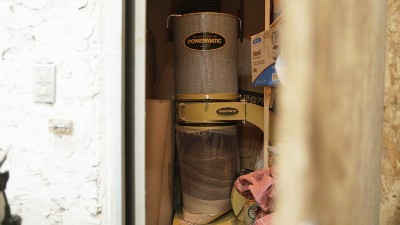 A dust collector is located inside the chipboard door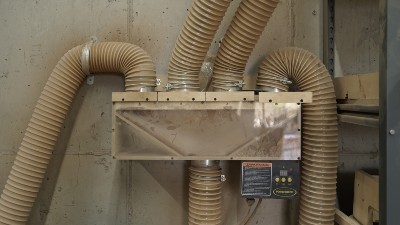 Dust collection control box


The hand tool room has 6 workbenches. While working here, you can hear birds chirping and the sunlight comes in brilliantly. The trees shake in the wind when it rains. Our shop is right in the middle of nature, and it makes us feel happy.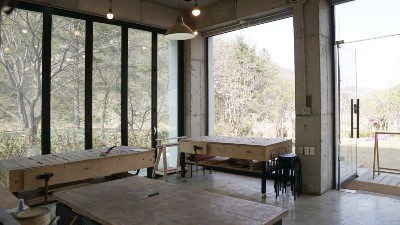 Hand tool room


Below are various measuring tools, asian planes, western planes, oil and bonds that can be found in the hand tool room.


In the showroom, we have some of our finished furniture on display. This is also where the design process and client consultation are conducted. We are fortunate to have a space where we can love and appreciate our finished furniture.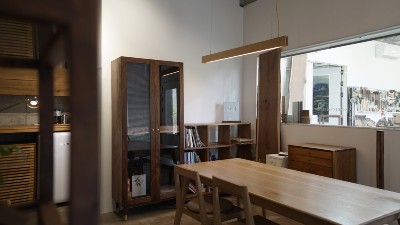 Show Room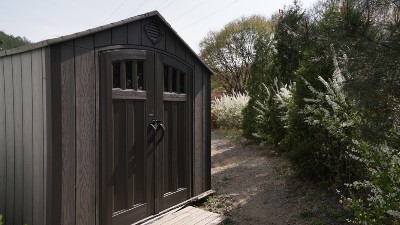 Lumber storage outside of the main building.


In the future, we would like to separate my workshop from the member training space and create a showroom as a separate building. Our wish is to create a place where people can see and feel the way and sensations of furniture made by Kobeomsuk Furniture.

Below are a few of my projects: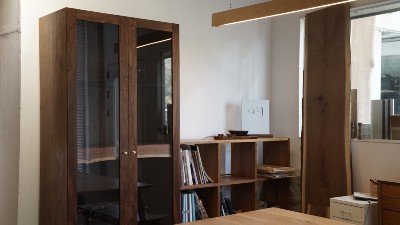 Glass Cabinet with Live Edge Drawer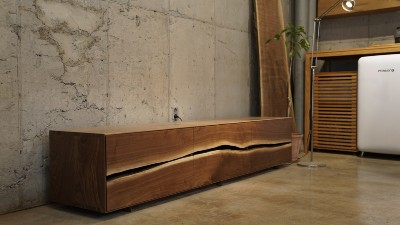 Live Edge TV Stand
---
You can email Kobeomsuk Furniture at kobeomsukfurniture@gmail.com. You can also visit their website at https://www.kobeomsuk.com/, as well as their YouTube Channel.
Click the images below to visit some of our most popular tool departments
| | | | | | | |
| --- | --- | --- | --- | --- | --- | --- |
| | | | | | | |
| Finishing | Books | Clearance | Festool | Planes | Sharpening | Wood Turning |
Highland Woodworking
1045 N. Highland Ave. NE
Atlanta, Georgia 30306
Tel. 800-241-6748
Email us at email@highlandwoodworking.com
Visit us on the web at www.highlandwoodworking.com
Copyright © 2021 Highland Hardware, Inc.

Errors regarding pricing and specifications are subject to correction.
SOME SALE QUANTITIES MAY SELL OUT and become unavailable at the advertised price.