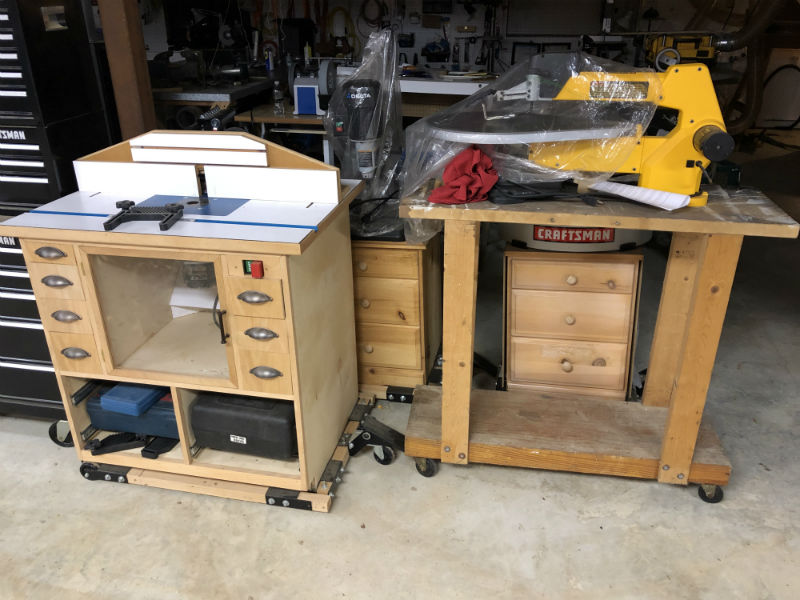 Tips from Sticks in the Mud
Mobile Tools
In his column from April 2019, Jim Randolph discusses the ease and advantages of having your tools on wheels in your workshop.
Click here to read
An Efficient Mobile Workshop
In this classic Show Us Your Shop, we take a look at Andrew Barton's efficient mobile workshop in Camarillo, California.
Click here to read
Project – Build a Mobile Sanding Center!
Steve Johnson, aka The Down to Earth Woodworker, has been working away at designing and building a mobile sanding center, in hopes of making the dreaded chore of sanding a bit more enjoyable.
Click here to watch