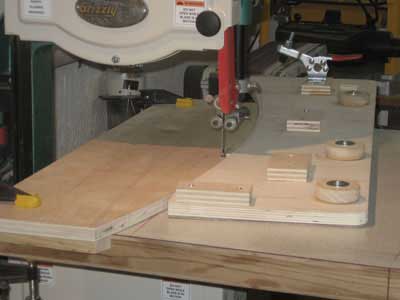 4th Place Winner

Nate Hood's Bandsaw Jig for Perfect Arcs
This is a simple two part jig:
1. A curved notched Fence that is clamped onto your bandsaw table.
2. A curved Sled that rides against the Fence.
Your wood blank gets clamped to the Sled, and since the Sled is slightly thicker than the Fence, your wood blank rides right over the curved Fence.
Perfect identical arc cuts every time with no pattern tracing or free hand cutting!
Click on any picture to see a larger version.